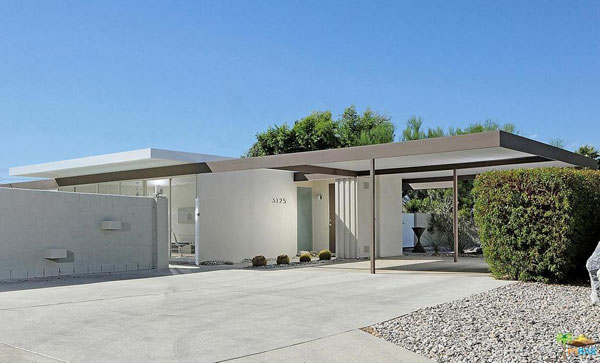 Not just a stunning property, this is also a historic one too. I am talking about the Donald Wexler Steel Development House Number 2 in Palm Springs, California, USA, which is now on the market.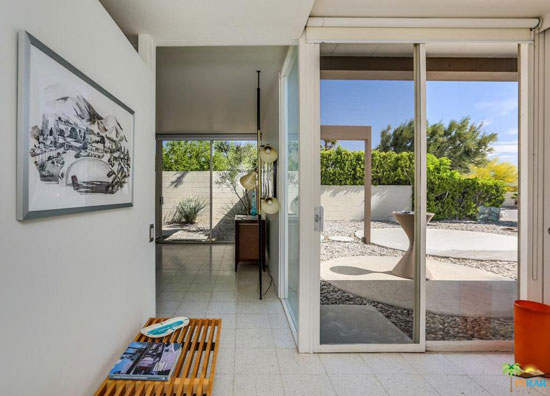 This wonderful piece of midcentury modern architecture was designed back in 1961, with the idea that it would be one of the first in a planned development of 38 similar steel and glass houses.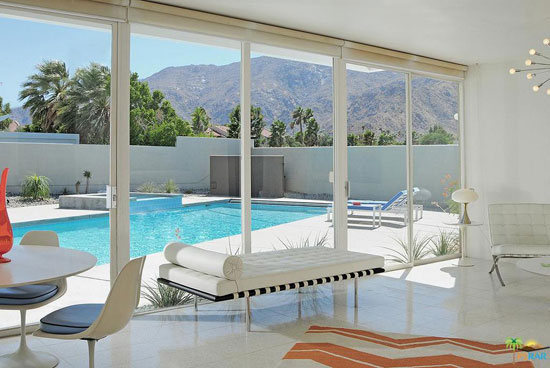 But it wasn't to be. As steel prices began to rise, the project was called off and just seven of those houses were actually constructed. They were pretty much consigned to history, but a couple of decades ago the houses were rediscovered and subsequently listed as Class 1 Historic Sites.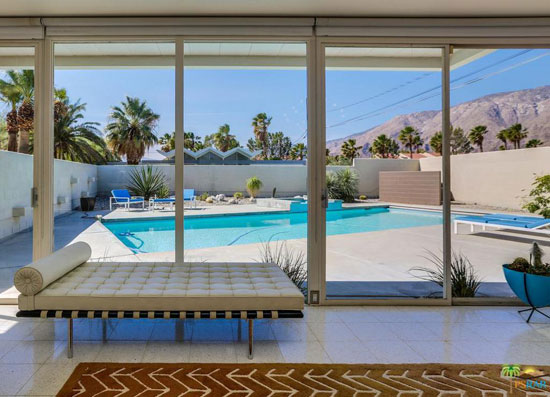 This one is now on the National Register of Historic Places too and according to Curbed, it was the first midcentury building to be designated as such.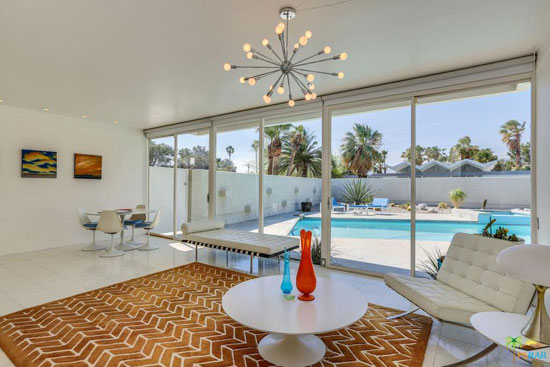 That's not quite the end of the history lesson. The construction was quite interesting too. The 'core' of the house was built in Los Angeles, then transported to Palm Springs and attached to a concrete slab. Additional outer rooms were then assembled on site, with the whole job taking just three days.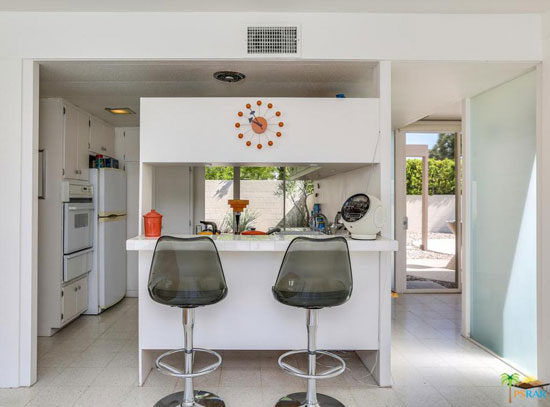 It has certainly stood the test of time, with this particular house looking as contemporary as anything else out there. Minimal, open plan living that is very much in tune with modern-day buyers.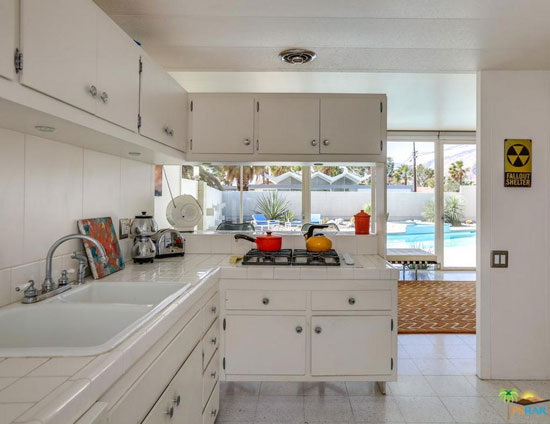 The agent quite rightly describes this one as being in 'pristine original condition' thanks to an extensive restoration back in 2001, with Donald Wexler himself acting as consultant.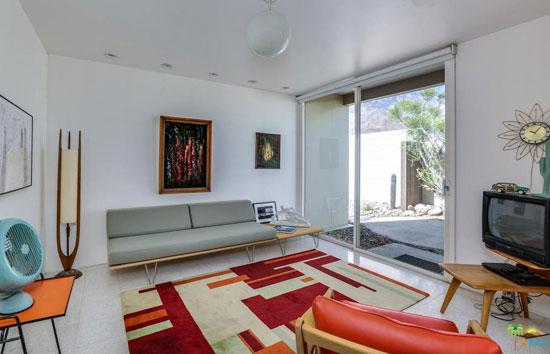 The end result is a modern-era property with the look and feel of the early 1960s. A retro house with the peace of mind of a relatively recent restoration, along with the bonus of a pool makeover and some added landscaping.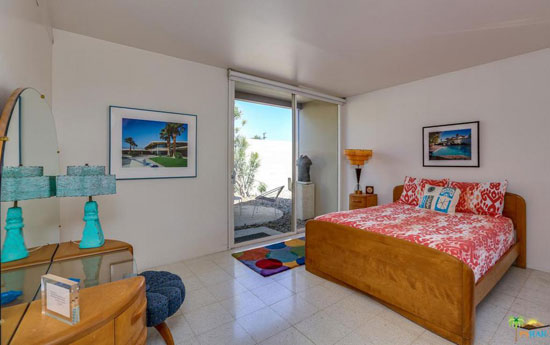 As for living space, there is around 1,411 sq. ft. of that, with two bedrooms, two bathrooms, that wonderful retro kitchen and some light and bright reception space with sliding glass doors accessing the pool area.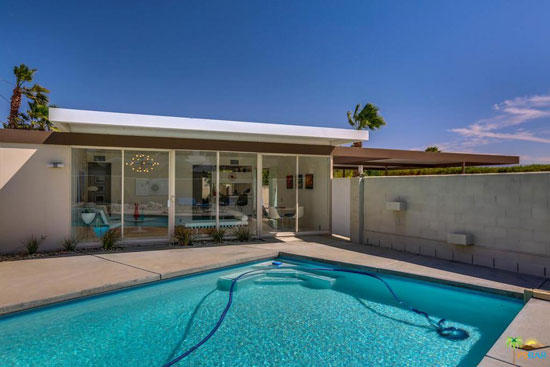 This is the midcentury dream and it is up for sale now with the superb Paul Kaplan Group, whose portfolio of MCM properties is rarely bettered. The asking price is $839,000.
Images and details courtesy of Paul Kaplan. For more details and to make an enquiry, please visit the website.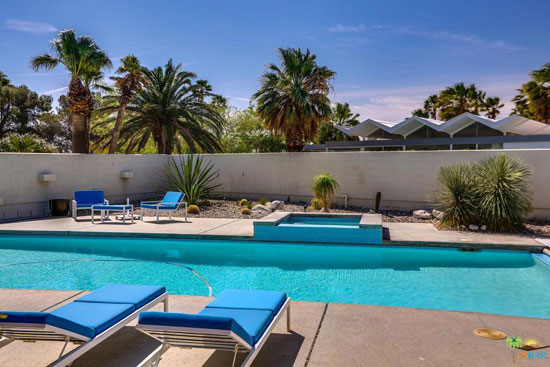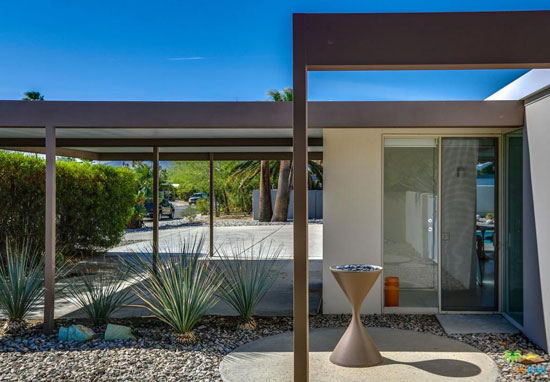 Via Curbed
Property Location