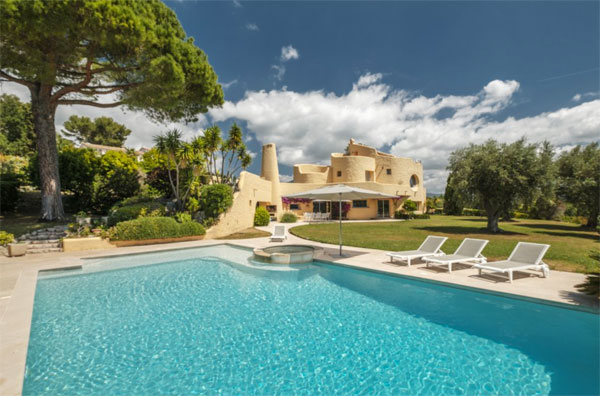 Bear with me on this one as details are fairly limited on this 1960s modernist property in Opio, Cote d'Azur, France.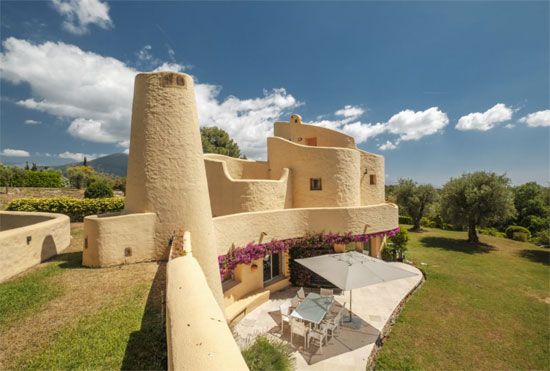 In fact, I'm even guessing that this is a 1960s build. But an educated guess nonetheless due to some of its rather fascinating architectural touches.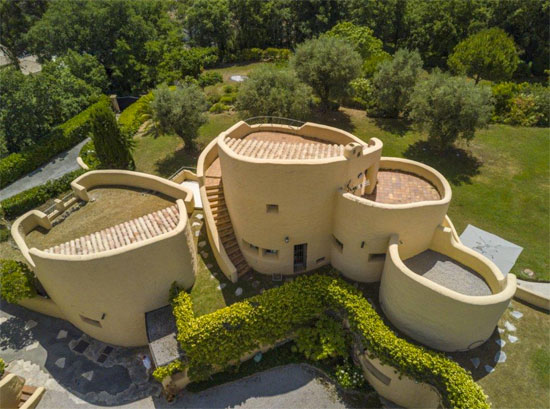 Before we start on the house, let's focus on location. which is a huge selling point for this one. But that's probably stating the obvious. You are on the Cote d'Azur and according to the agent, this one offers 'sweeping views' over the coast as well as plenty of greenery around the house itself. A wonderful way to start and finish the day.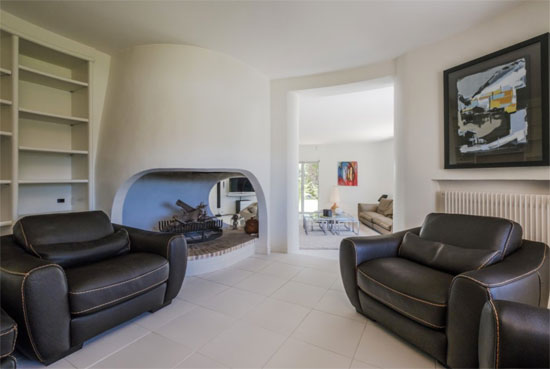 But at some point, you might want to go back in. Don't worry, you'll not be disappointed when you do.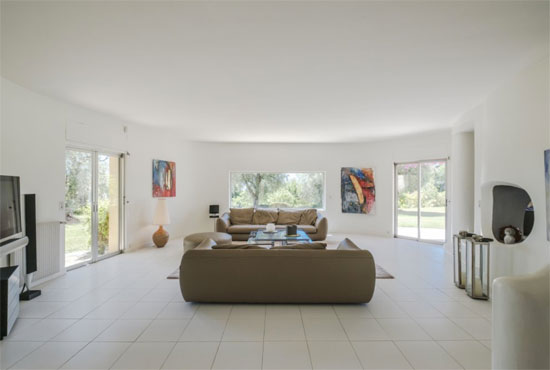 This is an unusual place, with a design by 'a student of Le Corbusier' and generally keeping the look and feel of that original design. After all, how do you radically change a house like this?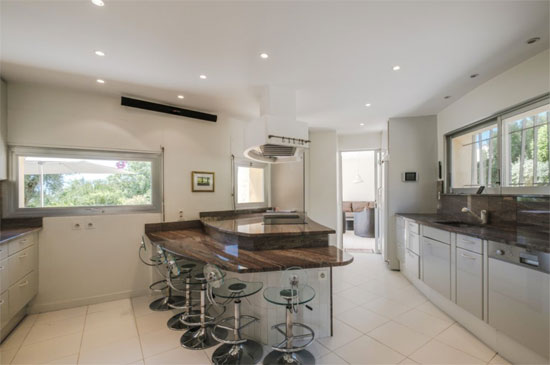 The house is like some kind of space age castle built into a hill, all curves and concrete, but with an almost historical look about the place from a distance. Circular windows add some interesting details to the exterior (and interior) too.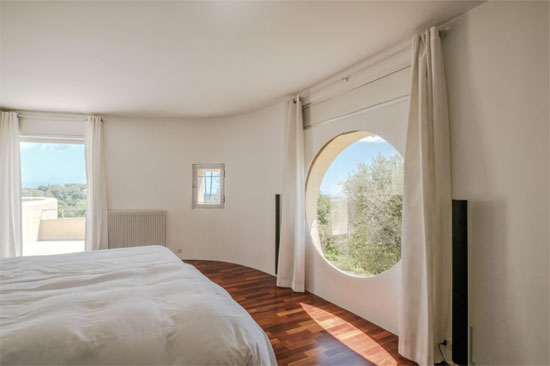 Talking of the interior, that has been heavily renovated, so don't expect too much of its past once you step through the door. But do expect a lot of premium finishes and details, as well as easy access to the gardens and al-fresco areas.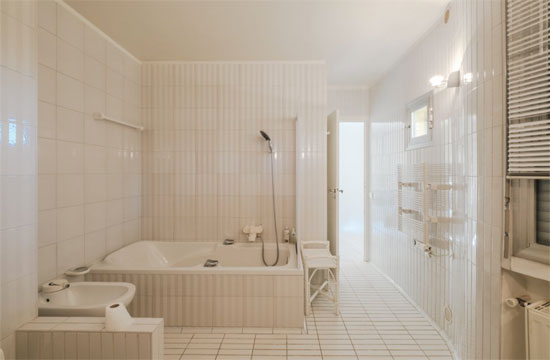 On the ground floor, you will find a 'double' living room with a fireplace, a separate dining room and kitchen. along with two en-suite bedrooms. On the first floor are two more en-suite bedrooms, with access to a private terrace. Also mentioned is a TV room, gym, office and workshop.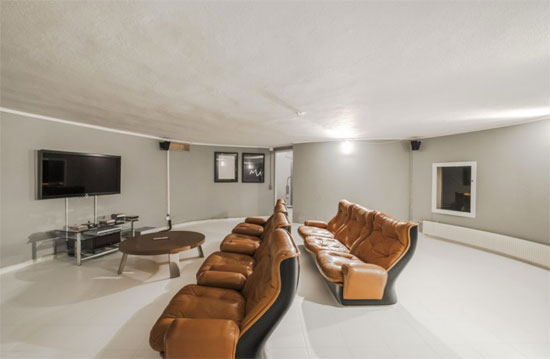 Oh and there is a guest house here too, which has a bedroom, living room and kitchen. So plenty of accommodation for a family or guests, that's for sure.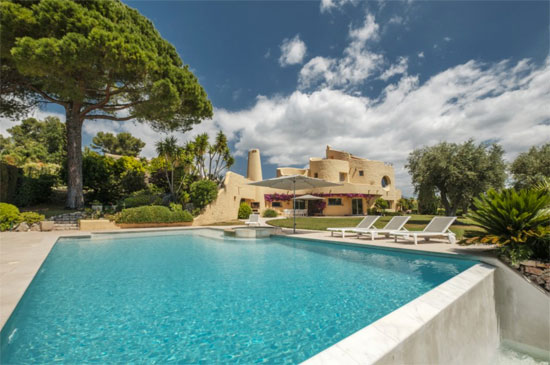 If guests arrive they can take advantage of all that terrace space, as well as enjoying both the swimming pool and the Jacuzzi. Landscaped grounds too, described as ideal for privacy and peace. Finally, the property comes with a double garage and carport.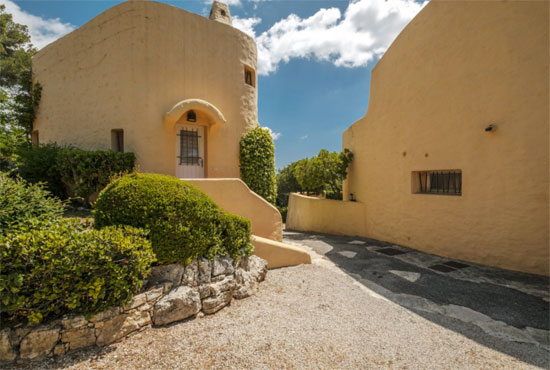 As you might expect, the house also comes with a considerable asking price too, which is €2,500,000.
Images and details courtesy of Green Acres. For more details and to make an enquiry, please visit the website.
If you want to check out more amazing French houses, have a look at our top 30 most popular French house finds.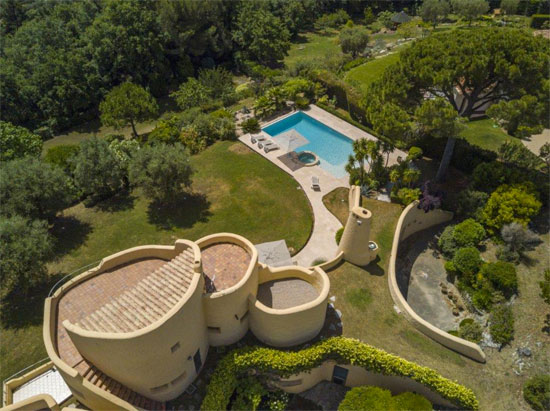 Property Location