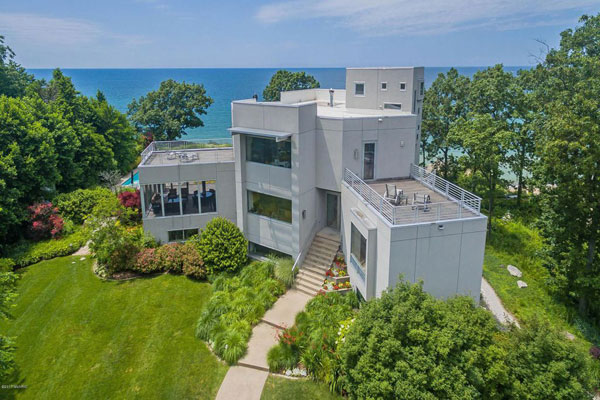 If you want a building with impact from both its architecture and location, check out this amazing Bauhaus-inspired property in South Haven, Michigan, USA, which is just on the market.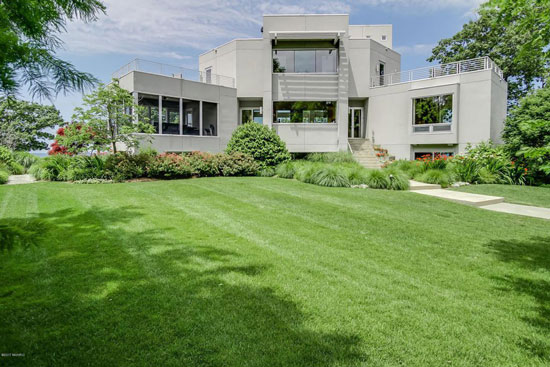 The agent describes this one as a 'contemporary architectural masterpiece' and we can't disagree. Although the contemporary is tempered by the fact that 'Neuhaus' (that is the name of the property) is a modern take on Bauhaus-style architecture.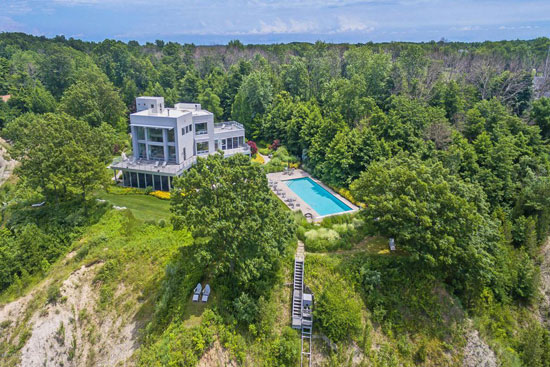 So a new house taking its inspiration from the past, all courtesy of Mark Vonderheide and local contractor Rick Johnson. Quite something for the CV of both gentlemen.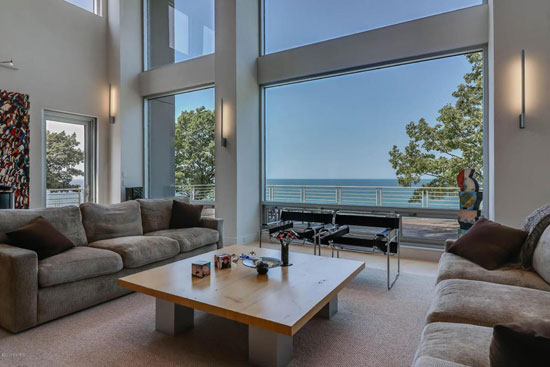 The house has around 240 feet of Lake Michigan frontage and sits on five acres of land, taking in both woods and gardens. The architecture is designed to make the most of that setting too, with views of 20+ miles on a clear day.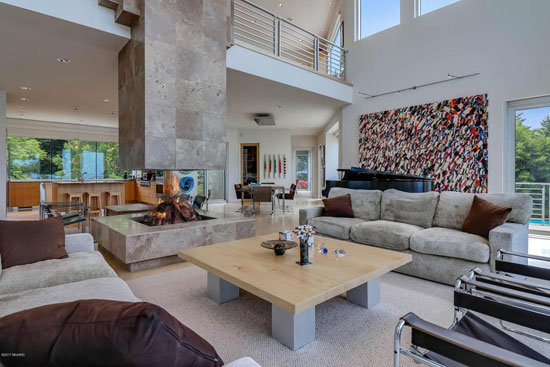 Oh and that land also includes the likes of a tennis court and a swimming pool. So this really is the ultimate getaway. Rather like being on your holidays each and every day. Not sure about that hike down the hill to the beach, but it should at least keep you fit.
So that's the land sorted, which for all its merits is still second best to the house itself.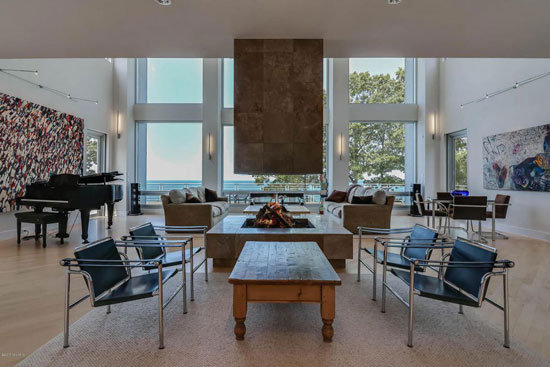 That is just spectacular, offering around 6,000 sq. ft. of dramatic living space. In fact, it doesn't get much more dramatic than the main living room with those soaring ceilings, focal point fireplace and high windows framing the view.
Look up and you'll spot some internal balcony space too. Head out and there is plenty more if you want a spot of fresh air or an outdoor celebration or gathering.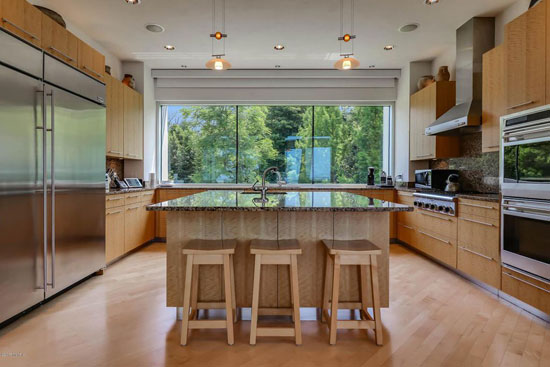 Beyond that are five bedrooms and six bathrooms, along with plenty of other flexible living space and the kind of premium finish you would want and expect of a house like this. There are lots and lots of images for this one, so do check them all out.
It has had a price cut, but even allowing for that, $5,000,000 is a hefty price for anyone. But if you have the money, you will definitely live the dream here.
Images and details courtesy of Zillow. For more details and to make an enquiry, please visit the website.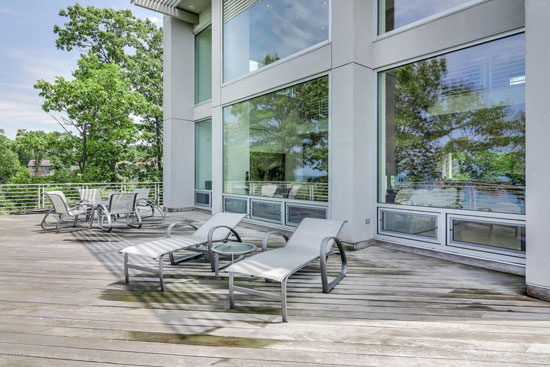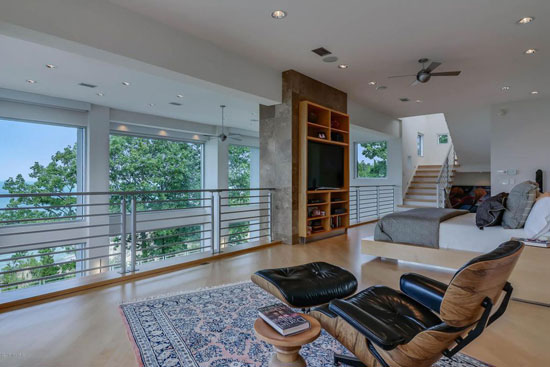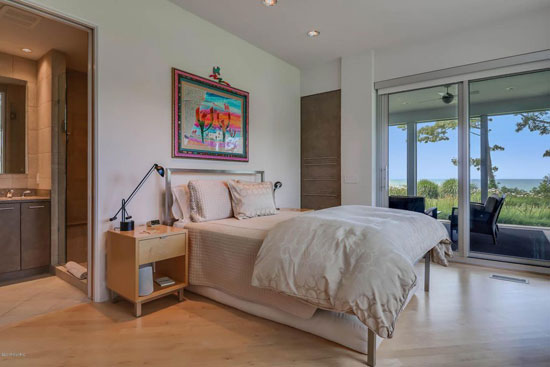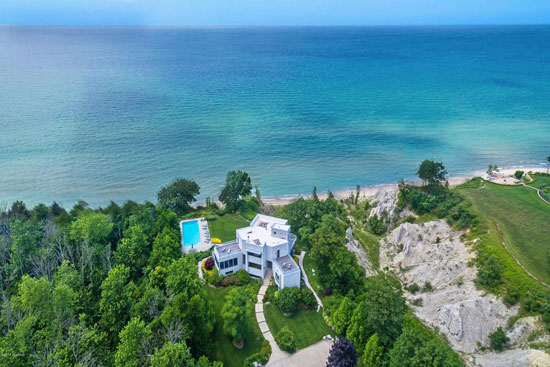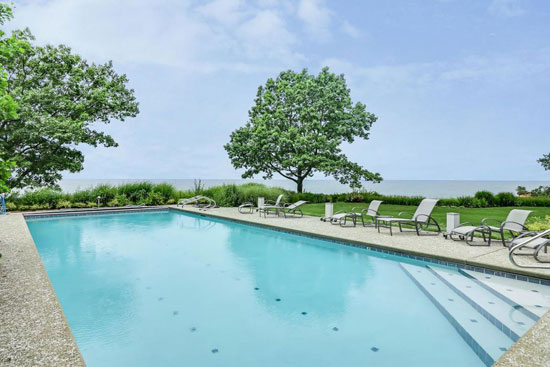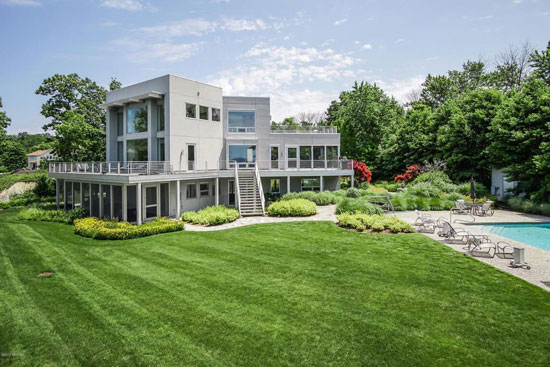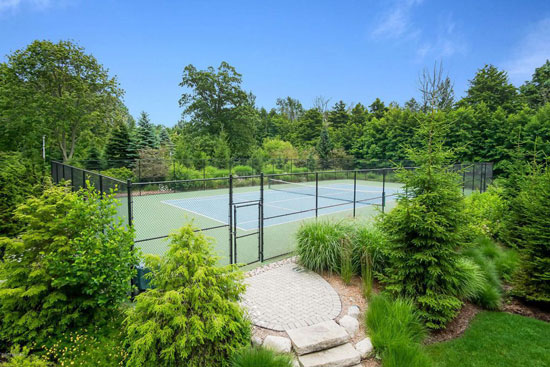 Property Location