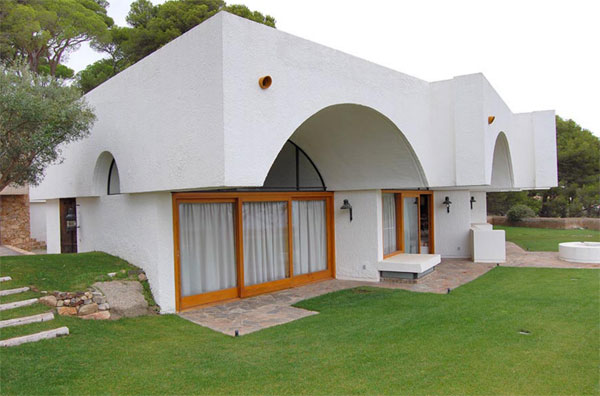 He is perhaps best known for the BKF Butterfly Armchair, but his architecture if worth shouting about too. This 1970s Antoni Bonet Castellana modernist property in Calella, Spain is a joy.
Thanks to both Birmingham 81 on Twitter and Vejes for pointing me in the direction pf this seemingly unspoilt house on the Spanish Costa Brava and not too far from Barcelona. It was and presumably still is a hot tourist location too.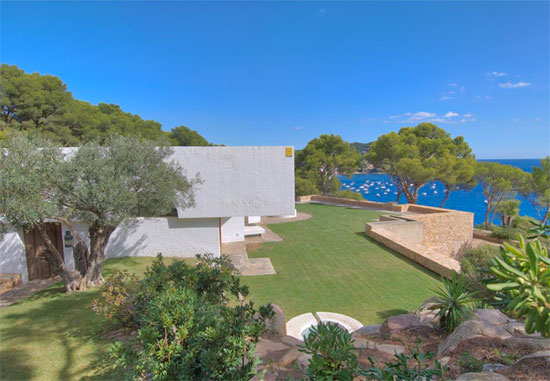 So the location is a winner, what about the house? Well, that's an impressive piece of design too. The agent listing is incredibly factual and with little detail, so I will pick out what I can from the images.
First up, what a bold piece of domestic architecture. The concrete and curves greet you, but there is more to the design than that. More living space is found below, blending effortlessly into the rocks and stone that eventually lead to the sea. Yes, this is on the coast. Another plus point there, with stunning views through the full height glazing or from the expansive terraces outside the property.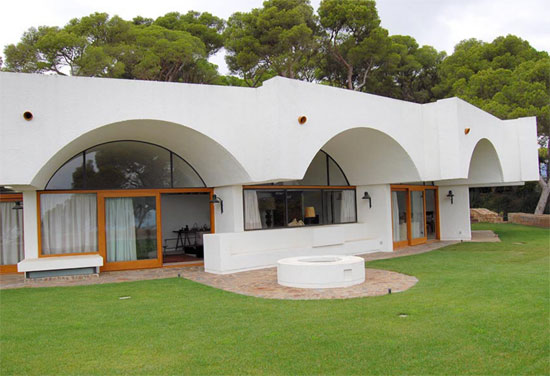 Those curves continue once inside the house, creating a rather interesting ceiling space. In fact, once inside, you get a feel for this one, which is very much a Spanish villa, but mixed in with 1970s modernism.
So open spaces, tiled floors and a general white finish throughout, but with details such as the ceilings and windows, as well as untouched 1970s details. The kitchen is a survivor from the original era, along with the bathrooms plus a number of the internal fixtures and fittings. Not quite a time capsule, but very faithful to the design of the architect back in there day.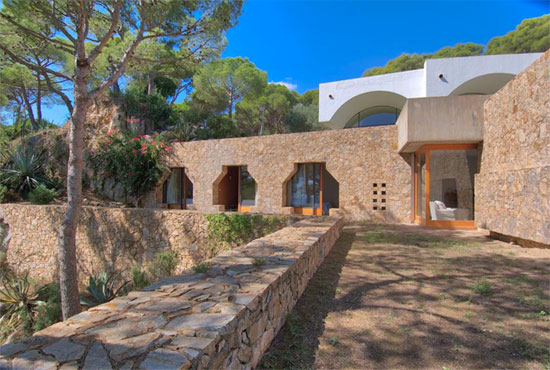 Quite a substantial living space too. A plot of 3,100 sq. metres and living space covering around 767 sq. metres. That space breaks down as a porch, dining room, lounge, 'studio', a kitchen with eating area, seven bedrooms (so ideal for family and friends calling round), five shower rooms, one washroom, a dressing room, two store rooms and a garage with an additional store room.
This one sells itself as much for the outside as the inside, with the garden containing a swimming pool and those lovely terraces to the front too. Imagine waking up to that each morning. The overhead shot hints at this place being fairly hidden away too, but with a road easily accessible from the house.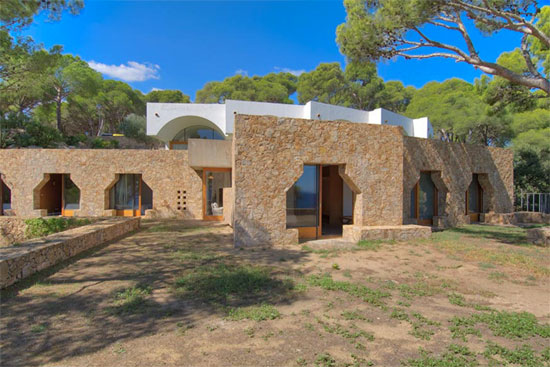 It's a huge house in a wonderful location and as such, this doesn't come cheap. Especially when you slip in the architect's pedigree too. €5,800,000 if you want to move into this one.
Images and details courtesy of Finques Frigola. For more details and to make an enquiry, please visit the website.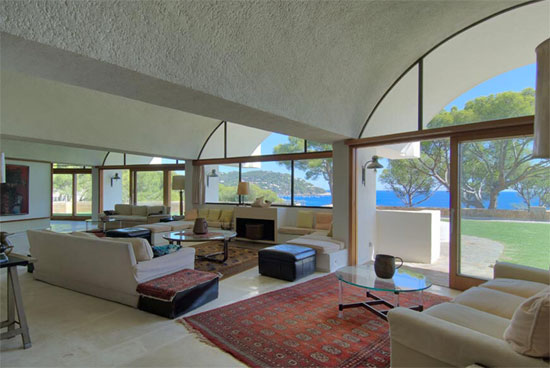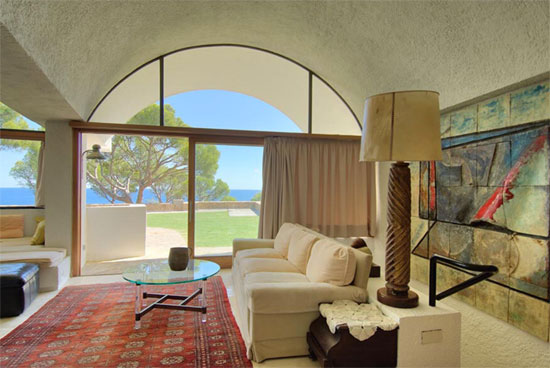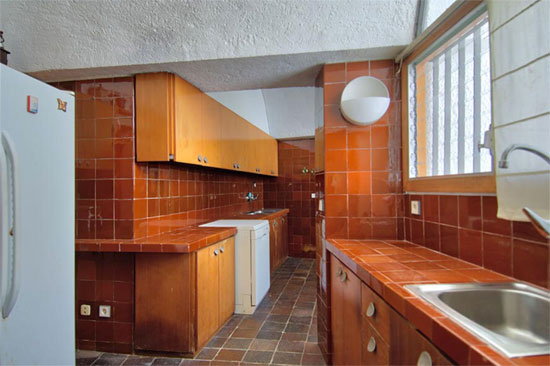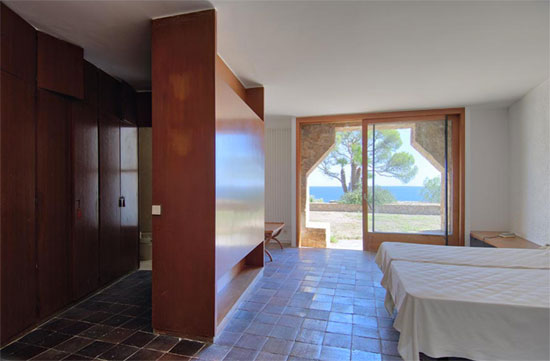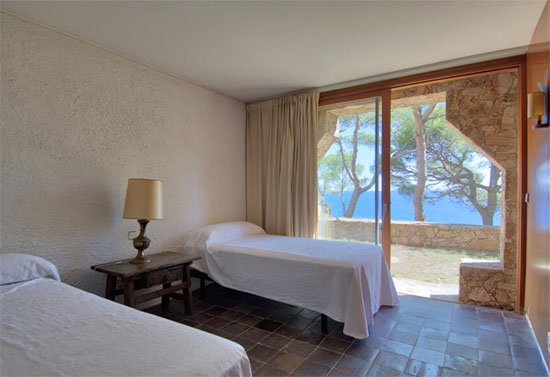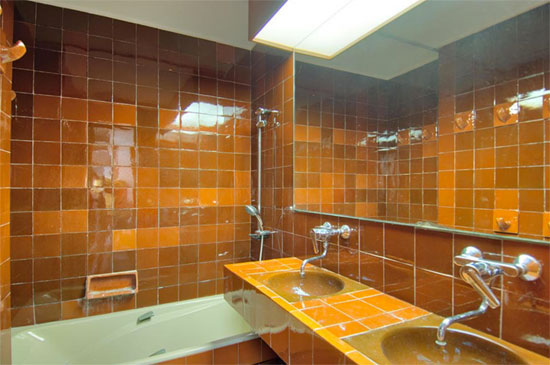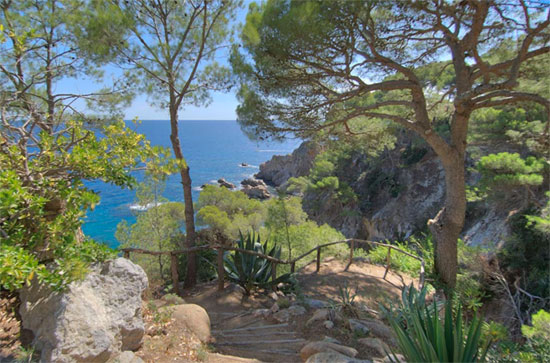 Property Location