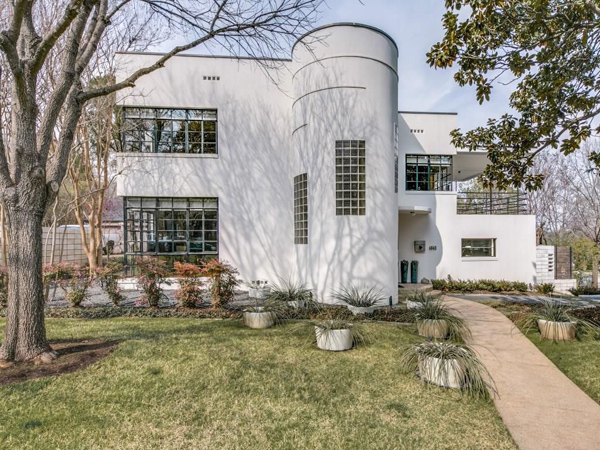 Sadly, there isn't much about the past available online, but that doesn't detract from the beauty of this 1930s modern movement property in Dallas, Texas, USA.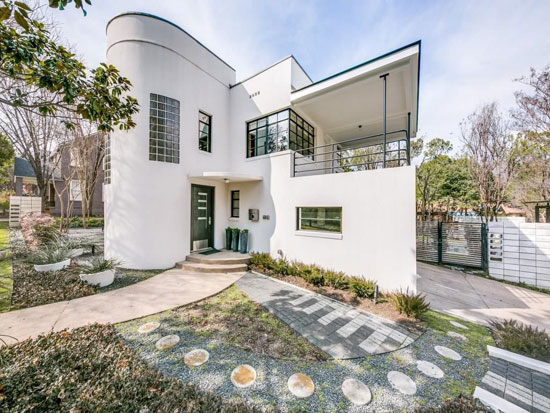 Modern movement, international style, art deco…take your pick really. But we are going for the first of those labels. You can opt for what you like. It isn't too important.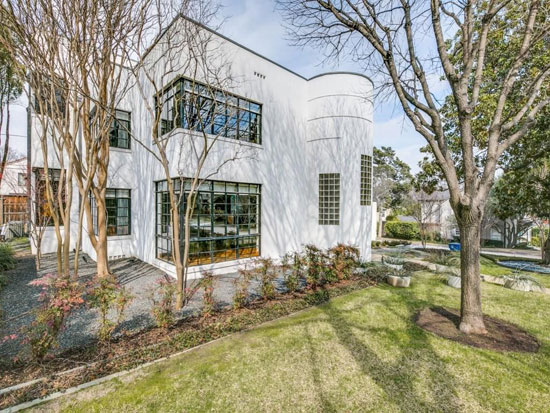 What is important is the architecture itself, which is absolutely stunning. Dating back to 1936, the architect owner has done quite a job bringing this back to its best. But that owner has done more than just give the white exterior a lick of paint.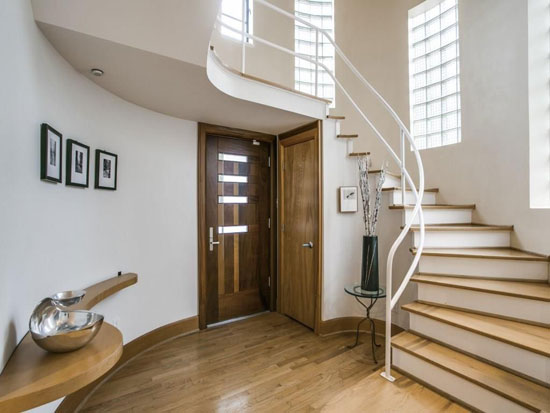 According to the agent, the owner has both renovated and expanded the property. The expansion is likely to be at the rear of the property, but with the exception of the open space leading to the pool, everything looks very much in keeping with the original build. In reality, the the extension takes in the space beyond the kitchen and creates an area upstairs that houses the master bedroom. All done very well.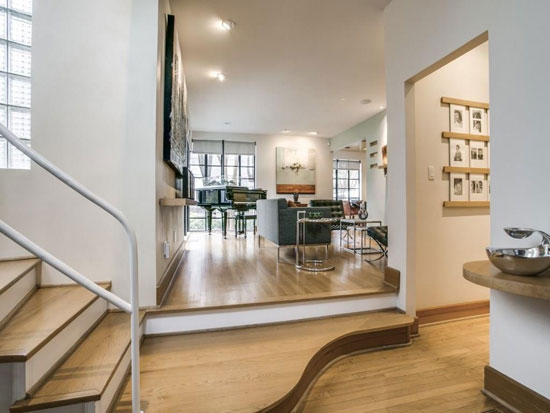 The interior finish, overall, is very much of the 21st century rather than the early 20th century. To be fair, a renovated property of this period will go down one of two roads. Its either an attempt to maintain and restore the original property or it's a case of creating a modern-era family home. We are looking at the latter here.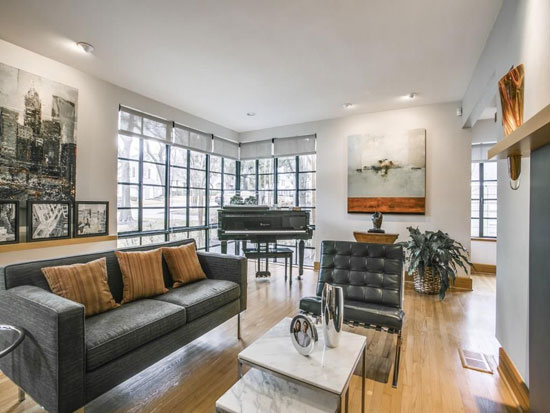 But I'm not going to criticise. I love that curved stairway, the windows are stunning and the finishes are generally leaning towards the minimal. The furnishings obviously do not stay when the owner leaves. Yes, the built-ins are modern, but that's pretty much what you would expect. Not one for the purists, but personally I don't mind it at all.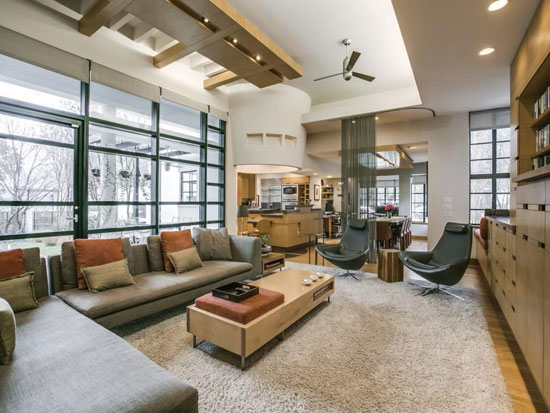 The living space covers 4,134 sq. ft. in total, including four bedrooms, four bathrooms and that extended and fairly open reception space downstairs. Love the office area off the (presumably) master bedroom suite. Happily work there each and every day.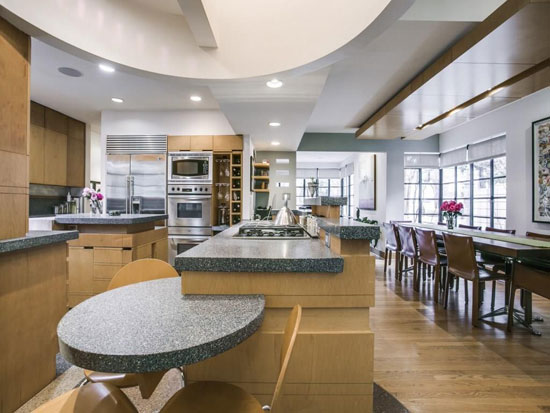 As I mentioned above, the expanded area of the house offers up a wall of glass overlooking the pool area beyond as well as some garden / entertaining space. A couple of garages are also built into the house.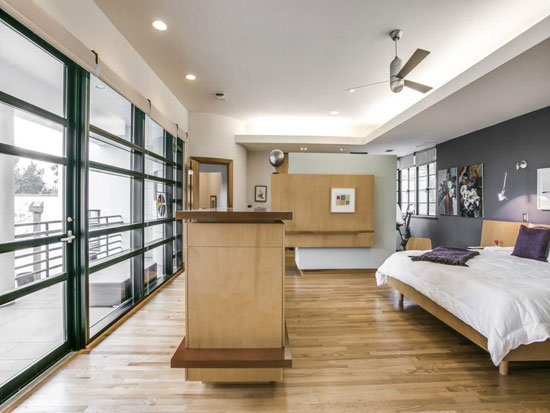 A rather stunning property and yours for something in the region of $1,299,000.
Images and details courtesy of Zillow. For more details and to make an enquiry, please visit the website.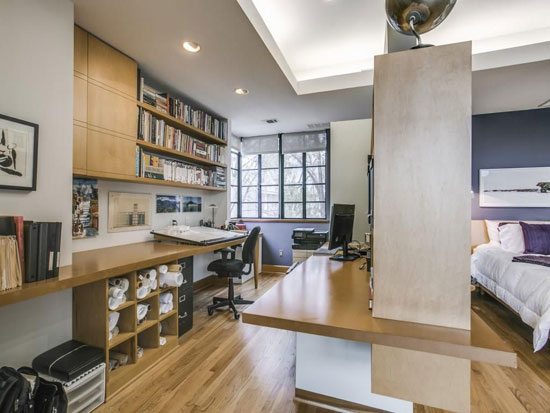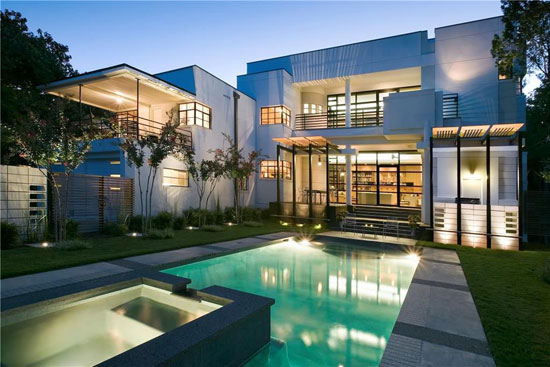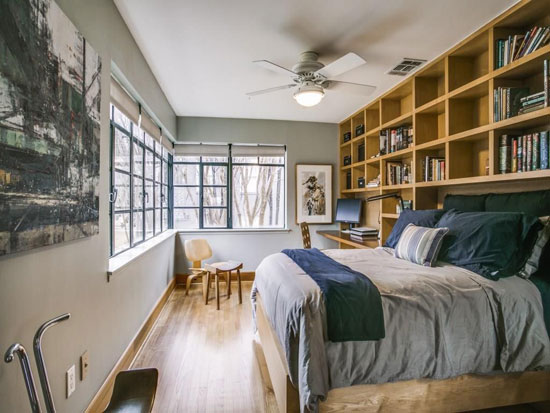 Property Location