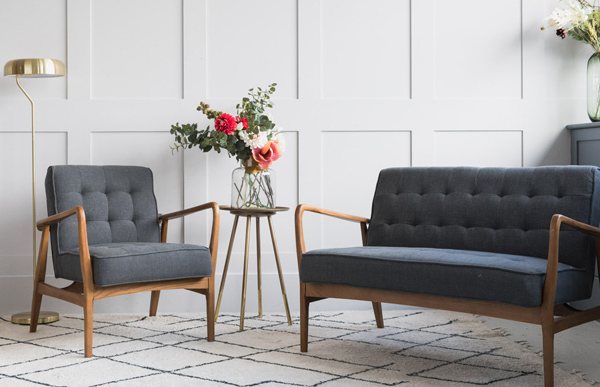 Catching our eye this week is this mid-century linen sofa and armchair, which has just landed at Rose & Grey.
In fact, it could have just landed in 1956. It really is that faithful to the era. But these are new pieces, oozing style thanks to that elegant, curved wooden frame that gives it a hint of Scandi style too. That frame holds the seating, which is a choice of an armchair or a two-seater sofa if you have a larger space to fill.
The covering is described as a 'soft grey linen' , with the button and stud detailing being the icing on the cake.
It's a great option if you want something with a look of authenticity in a room inspired by or from the the mid-20th century. Unfortunately, neither piece in the range comes cheap. The sofa sells for £950 and the armchair sells for £595. So not 'designer' prices, but above general high street.
If you don't like the linen, don't worry, a brown leather finish is coming soon. Keep an eye on the retailer's site for that one to land.
Find out more at the Rose & Grey website