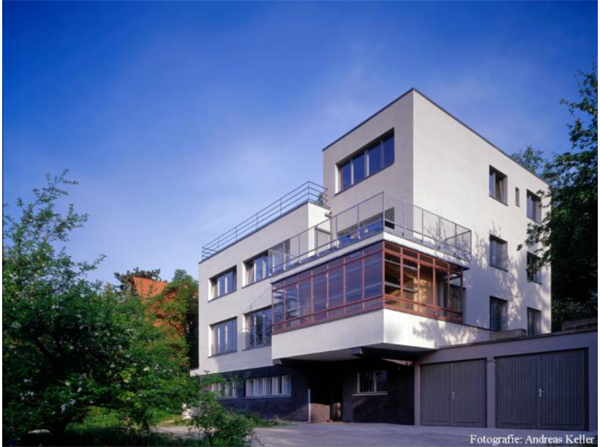 I just wish there were more photos of this one available. But the ones we can see are enough to convince us that the 1920s Walter Gropius Zuckerkandl House in Jena, Germany is something very special.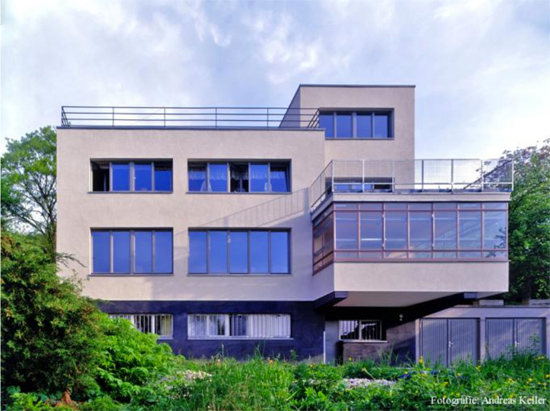 Of course, it was always going to be special. This is a house designed by the founder of the Bauhaus movement and as you would expect, as protected monument in Germany. But the house is special for another reason too. To put it simply, originality and authenticity. The houses built in 1928 for Theresa Zuckerkandl from Vienna, whose granddaughter lived there until the late 90s. During that time, very little was changed.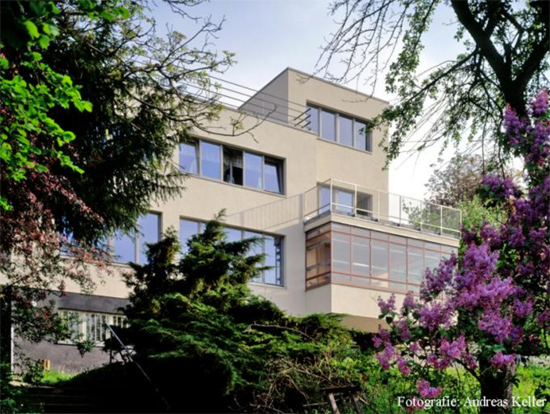 The second owners made sure things stayed as they should too. During the period 1996 – 2000, a renovation was undertook in line with the monument protection status and in accordance with the original Gropius plans. The end result is a house that looks, in the main, untouched for decades.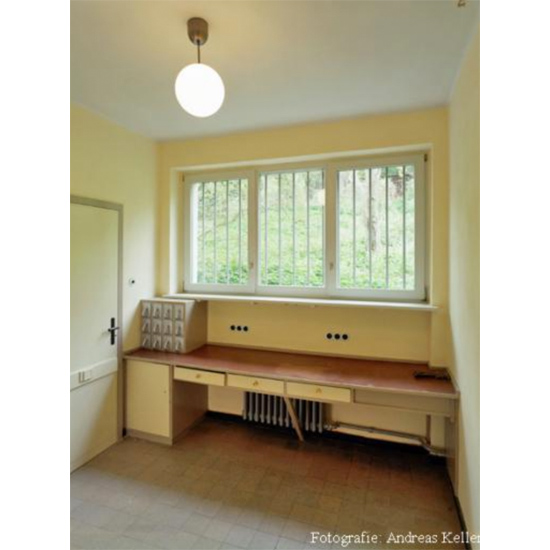 So much of the original build has been preserved, including the 'reform kitchen' by Walter Gropius, the original ceiling lights and the furnishings by Richard Riemerschmid. The linoleum floor in the living rooms as well as the tile and natural stone floors have been preserved and even the colour scheme is still in place in the house.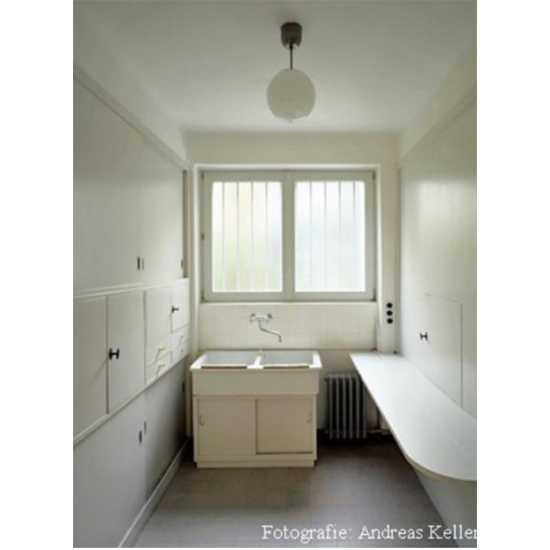 Some 'compromises' had to be made to the present era, so the three bathrooms and the two separate toilets are contemporary, for example. After all, this is still a house rather than a museum,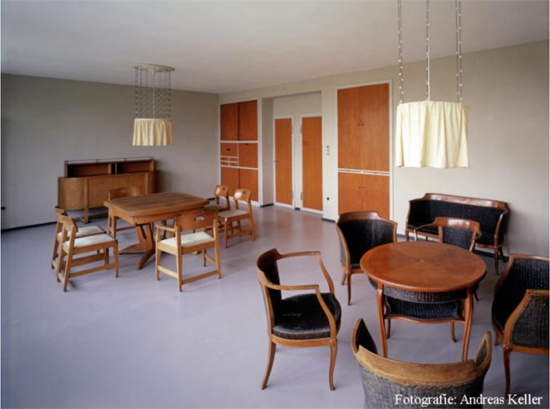 There are a total of 11 rooms in total, with two kitchens, the girls' room and the caretaker's house separate from the main building. The walk-in roof terrace offers wonderful views over the whole of Jena.
The agent mentions the upcoming 100th anniversary of Bauhaus, which is going to everywhere next year. With that in mind, the house could be included in the celebrations for that or possibly turned into some kind of Bauhaus museum. Or just live in it, which is obviously what I would do.
Unfortunately, I don't have iconic Bauhaus money available. If you are wondering what that is, let me enlighten you. To buy this you would need something in the region of €10,000,000, which works out at around £8,867,500 at current rates. Quite a sum, but this is quite a house.
Images and details courtesy of Engel & Volkers. For more details and to make an enquiry, please visit the website.
Imagery by Andreas Keller and huge thanks to Max for the tip off!
Property Location