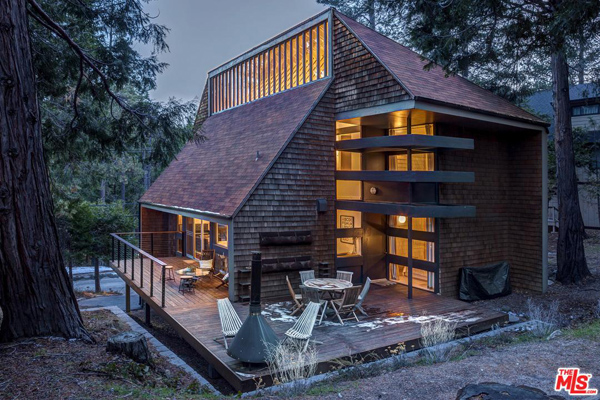 Once upon a time this was raved about in Time magazine. Now the 1960s Michael Black-designed Ferber House in Lake Arrowhead, California, USA is up for sale.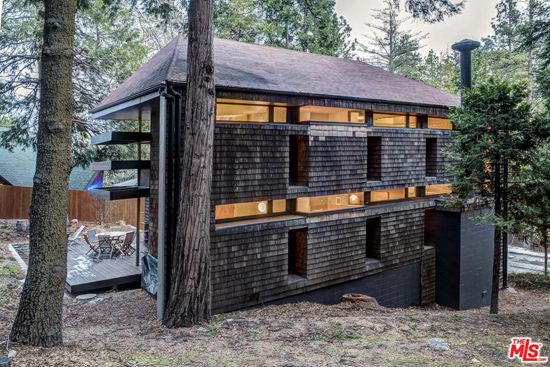 The work of Palm Springs architect Michael Black, this one dates back to 1968 and is looking good on its 50 years. That's perhaps because someone has done a bit of work to this one, but without taking away too much of the original character.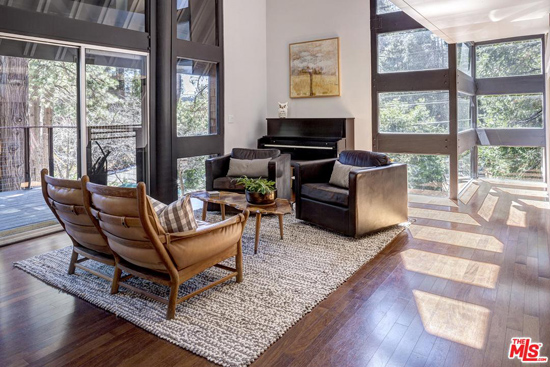 It's a three-storey house, one that contains 100 windows would you believe and as such, is either a window cleaner's dream or nightmare. Lets just say the bill isn't going to be cheap when he's finished. The design also allows forest views from pretty much every room too.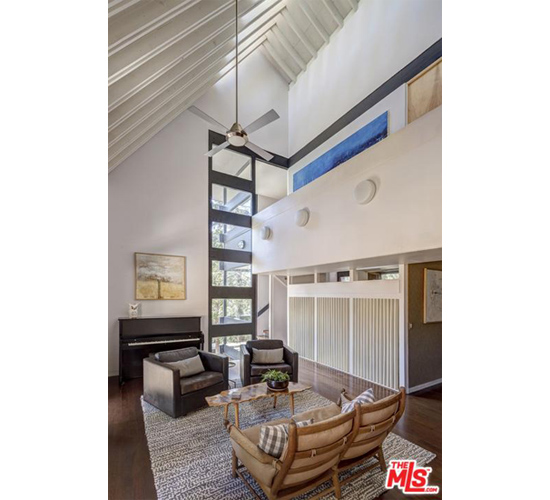 As I said, I suspect this one has had a bit of work, without any major changes. It just looks to have been freshened up and modernised where appropriate. The kitchen of course, but also most of the surfaces, which looks to have seen a lick of paint and a new tile in the recent past.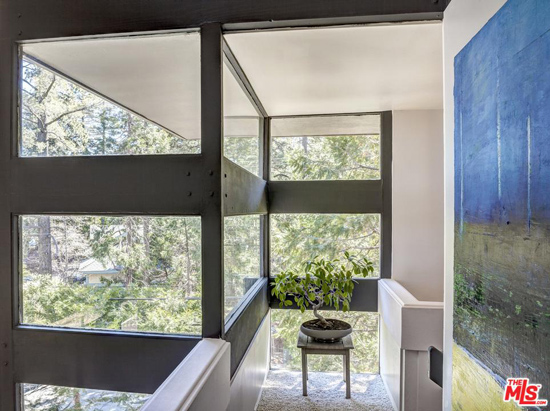 The 'wow' factor is intact, not least with the architecture itself and once inside, that amazing upper floor space with the beams, the glazing and the gallery area. You get the idea that some of the details are original, with others in keeping with the mid-20th century house. Either way, it's a rather cool retro vibe within.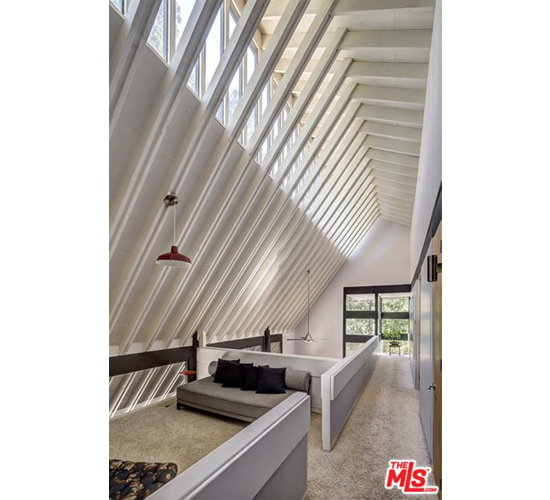 1,998 sq. ft. of living area inside, which includes three bedrooms and two bathrooms as well as lots of reception space and modern amenities such as the fully equipped kitchen, a wood burning fireplace, 'game closet' plus wireless internet and cable tv.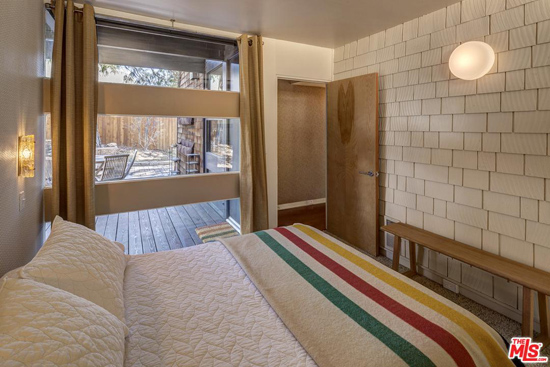 There's also parking for three cars, access to two private swim beaches and the option of al fresco dining with an outdoor fireplace on a 600 sq. ft. deck.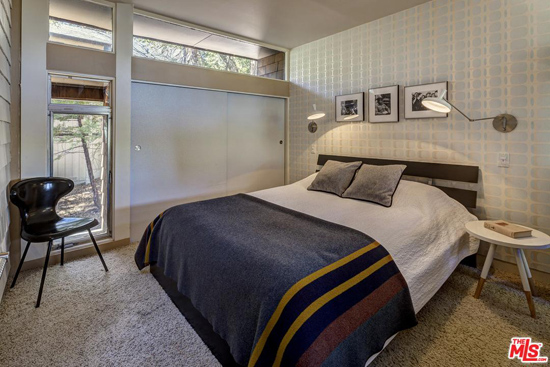 So a great place to live and a lovely place to relax and hang out too. $595,000 is the asking price, which works out at around £422,500.
Images and details courtesy of Estately. For more details and to make an enquiry, please visit the website.