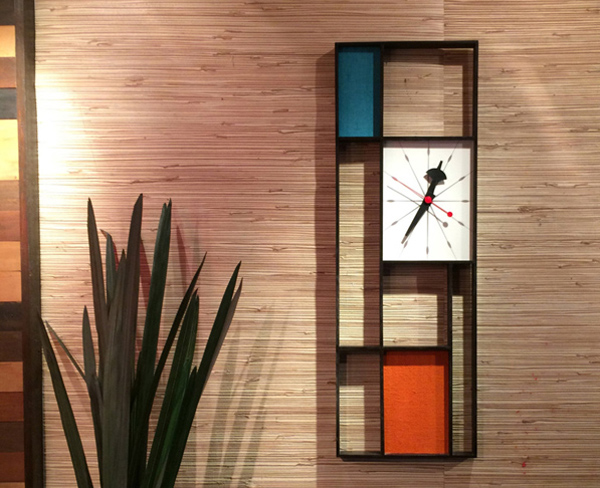 Looking for the perfect finishing touch for a midcentury property? Do check out these wonderful and individual wall clocks by Jetset Retro.
Ok, not completely individual. There is a hint of George Nelson about the clock faces here. But you will have to look far and wide to find an overall design quite like the ones featured here. If you have a midcentury modern home, aspire to have one or simply want to use that era as an inspiration for your current home, then these are likely to be of interest.
There are actually 16 designs in total, with just four of those pictured here. But the four do give you a fair idea of just what the range offers.
The four clocks here are the large (3ft) Mondrian-inspired clock pictured at the top of the page, aline with another 3ft clock using a simmer box design, a tiki clock inspired by the 1950s and another design that could only be from the mid-20th century.
All of their clocks are handmade by Jetset Retro and all are made from a mix of fabric, metal and a maple hardwood. Each is made to order too. Prices vary depending on the clock you go for but range between £128 and £238 generally.
Find out more at the Jetset Retro website