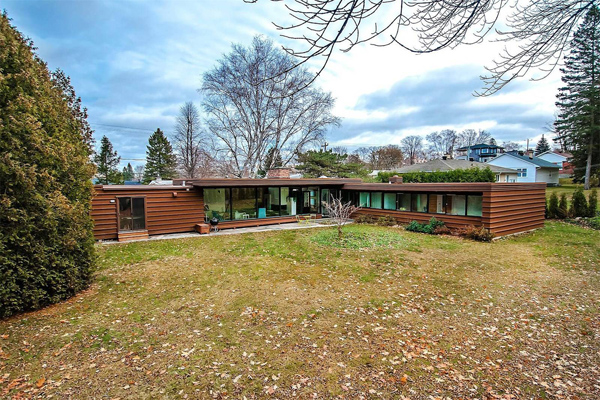 Looking for something with plenty of period detail? This 1960s midcentury modern property in Levis, Quebec Canada might be for you.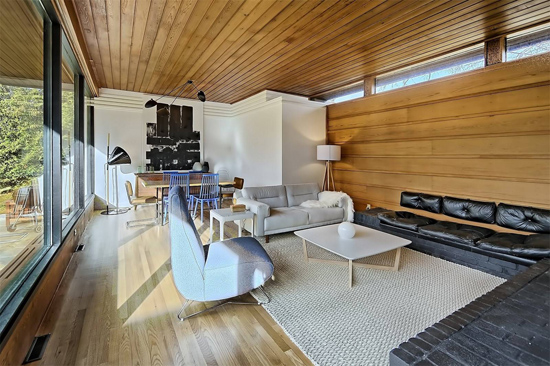 It is certainly right up my street, although ultimately, being able to move to this part of Canada is the deciding factor here. If that's something you can do, read on, this might be your dream home.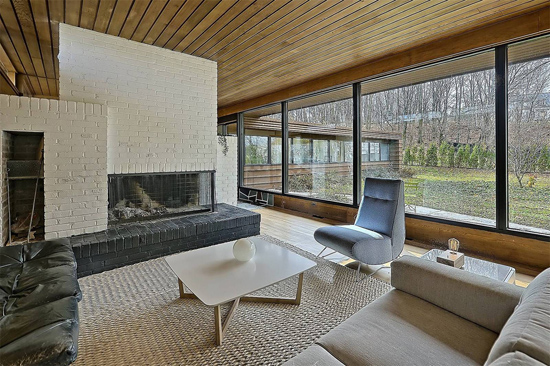 The house dates back to 1962 and is described as a unique 'architect-built' midcentury modern property. Sadly, we don't have the name of the architect, but it was obviously someone very able. It has also benefitted from some very caring owners too, although the house isn't quite as it was back in the early 1960s.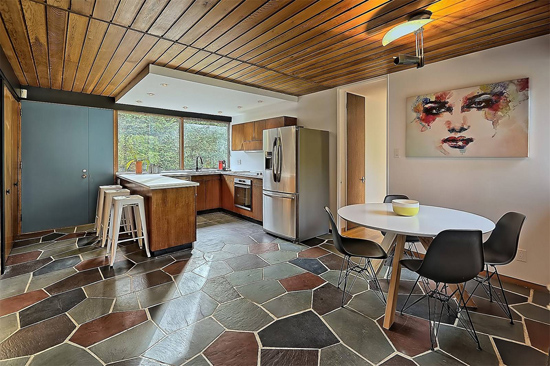 At first glance it is. In fact, a look through the photos show a single-storey property packed with period details. The full height glazing, wood ceilings, brick fireplace, vintage kitchen units and other mid-20th century built-in units. So much to catch the eye.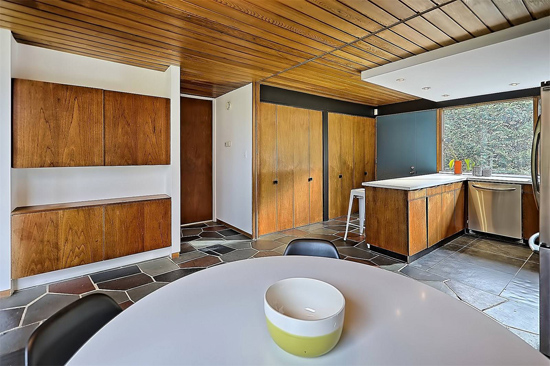 But the agent points out that this one has been 'completely remodelled' and looking more closely, you get the idea that this one has had more than a lick of paint. It looks fresh, certainly no time capsule. It also looks to have a modern and separate apartment area too with its own bedroom and bathroom, which is no doubt useful if you have friends and family passing by.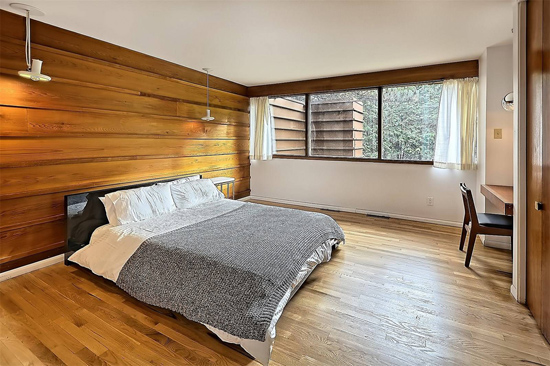 Not that you'll be short of space. This one has five bedrooms and three bathrooms, along with an eat-in kitchen area, a finished basement and plenty of open reception space looking out onto the garden. You get the idea that the hardwood floors are new too and the windows updated, which also hints at the rest of the place being updated in terms of the utilities and so on. But do check that with the agent.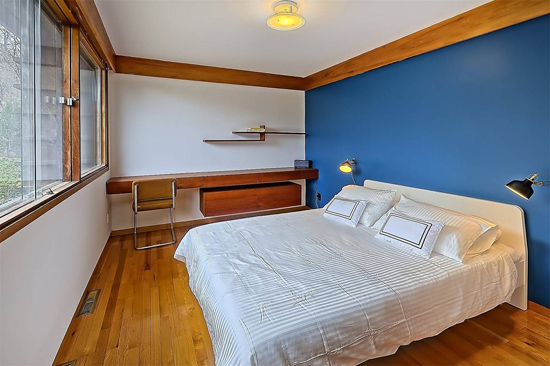 Looks like a decent-sized plot outside, with a carport attached to the house as well.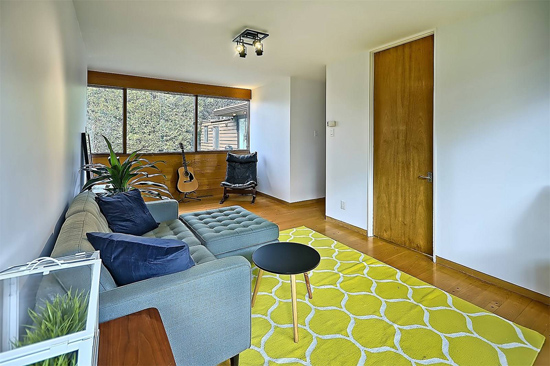 Price? That's $539,000, which works out at £295,000. Yes, really.
Images and details courtesy of Sotheby's International Realty. For more details and to make an enquiry, please visit the website.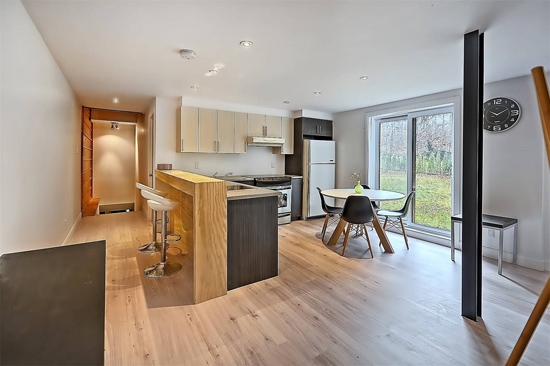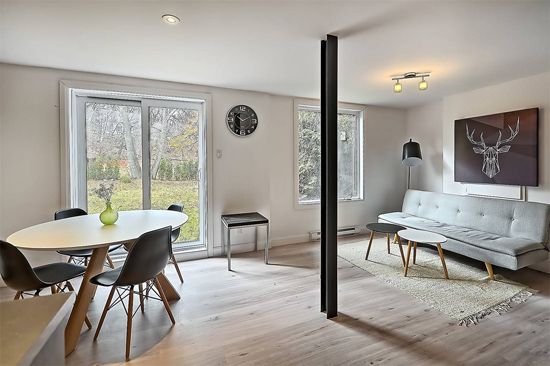 Property Location