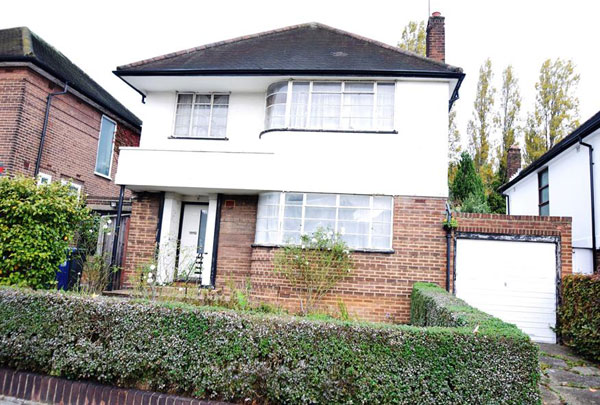 Thanks to Clive for pointing out this 1930s art deco-inspired property in Ealing, London W5, which is being offered as a renovation project.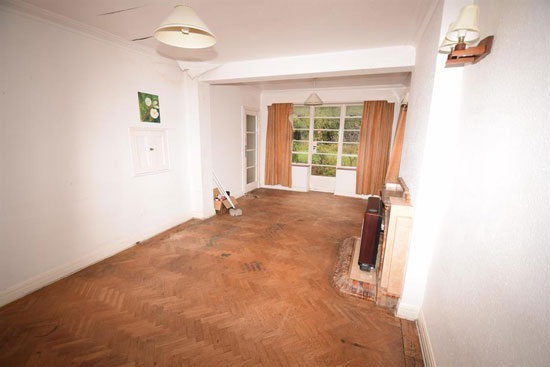 Not that it's a cheap option, but if you like the idea of something with an art deco look and feel and with originality still intact, then this is definitely worth checking out if your budget can stretch to it.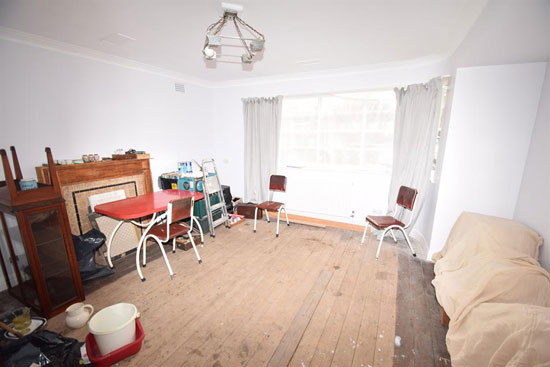 You will find the house on the Haymills Estate, an area of housing dating back to the 1930s and overseen by architect Herbert Welch. The one doesn't look to have changed much since then.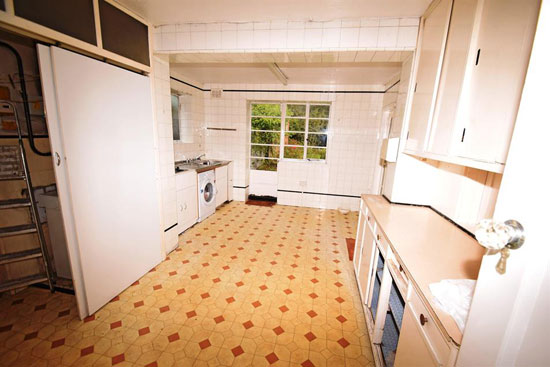 Yes, the bathroom has been updated and a few fixtures and fittings, but overall this is the house of the 1930s and as such, quite a rare find. Saying that, it isn't the most interesting design and the price is hefty. See this one across the road, which sold for less and has a much more interesting design. Perhaps there is scope to do a deal.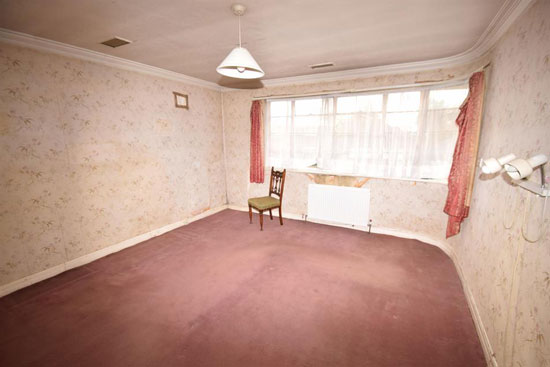 But this one is a detached property with a good amount of living space. Around 1,715 sq. ft. in total, as well as a large rear garden or around 90ft. and a double garage at the side.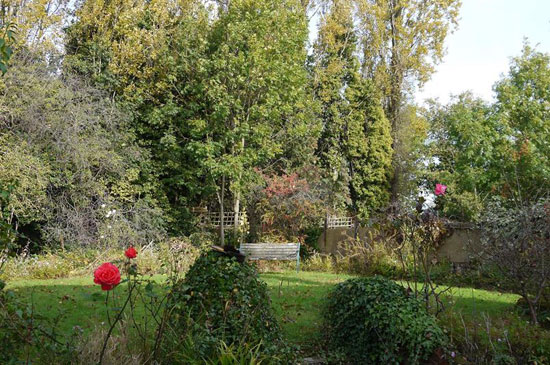 Once inside you will find a hall with parquet flooring and cloakroom, along with a reception with tiled fireplace, parquet floor, serving hatch and rear garden access. There's also an extended kitchen and breakfast room, also with access to the kitchen. Head upstairs and you will find four bedrooms. a bathroom and loft space.
A house with potential, but at £1,180,000, it really is a big chunk of money in this condition.
Images and details courtesy of Grimshaw. For more details and to make an enquiry, please visit the website.
Property Location