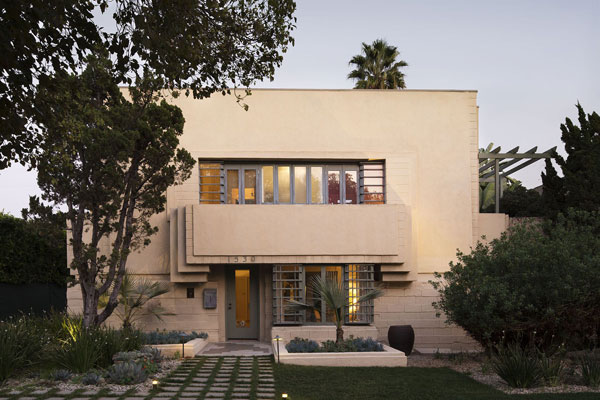 Check out the Lloyd Wright-designed Henry O. Bollman Residence in Los Angeles, California, USA, which is pretty much modernist heaven, even with some latter-day updates.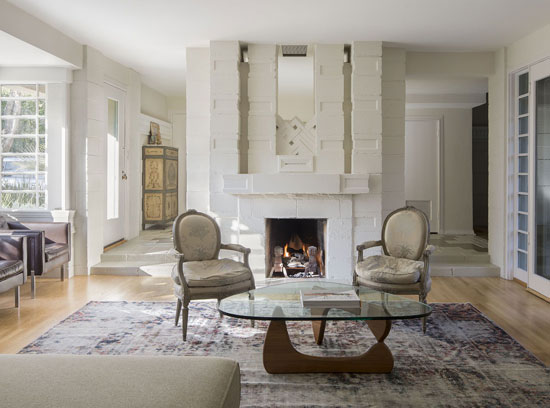 An early modernist build from 1922, the house was just the second domestic but from Lloyd Wright, commissioned by a contractor who worked with Wright. A bold one too, using pre-cast concrete blocks alongside standard construction techniques for something incredibly distinctive, even today. In fact, this is now listed as a Los Angeles Cultural Historic Monument No. 235 and focal point of the Sunset Square Historic Preservation Overlay Zone.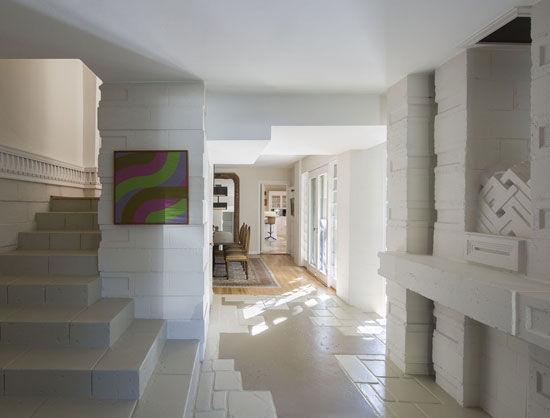 The 'Meso-American influence' of the house remains unchanged, at least from the outside. In fact, it isn't massively different inside too. After all, if you mess with it too much, it pretty much ceases to be of interest.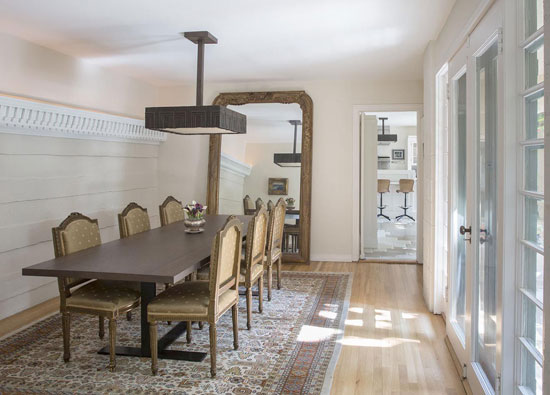 However, it has been updated by the current owner. the kitchen is obviously a recent upgrade (along with the bathrooms), there is a reworking of the living space to take in the garage and there's a freshness about the entire house. But really is is just about those finishes.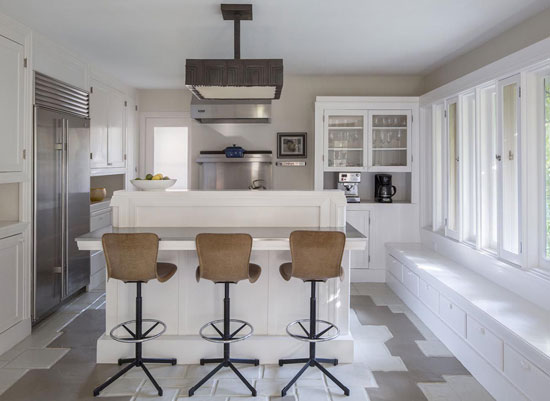 The blocks still catch the eye once inside, as do the windows and the stairway. Yes, some contemporary finishes, but this is still very much the house Lloyd Wright designed and the star of two covers of Architectural Digest. Not many houses can boast that.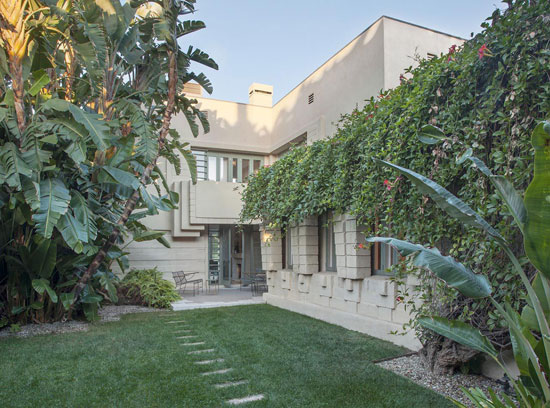 As for the space, the living room and formal dining room open out to a private patio surrounded by a 'tropical landscape' which Wright himself may well have specified. There are also four bedrooms and two bathrooms alongside that living room, formal dining room, kitchen and outdoor entertaining deck. 2518 sq. ft. in total.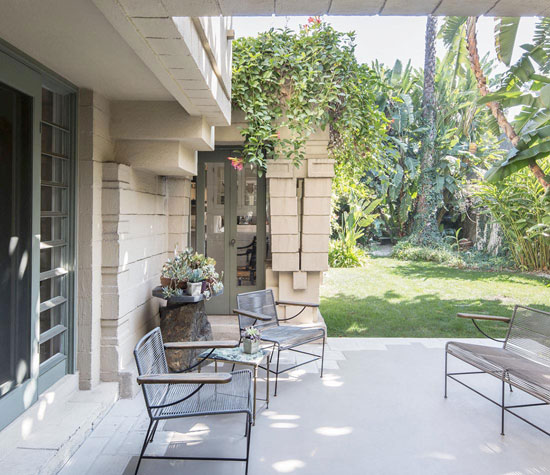 $2,995,000 if you want this as your next home.
Images and details courtesy of Crosby Doe Associates. For more details and to make an enquiry, please visit the website. Photos by Tim Street-Porter.
Via Curbed
Property Location