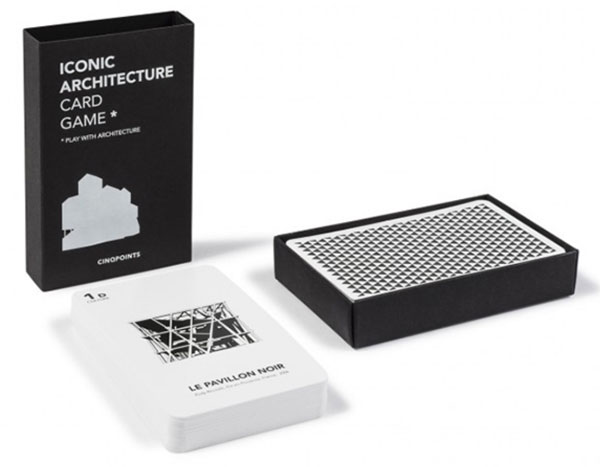 We have been looking at the Cinqpoints range of late, with one eye on gifts for birthdays and Christmas.
In fact, if you know anyone with an interest in architecture, you might well find something for them here.
Cinqpoints is a French company that makes stationery, objects and games for lovers of architecture, deriving its name from the five elements ('cinq points') that are fundamental to modern architecture, defined by Le Corbusier and Pierre Jeanneret in 1927.
In keeping with these modernist principles, Cinqpoints' designs are minimal and timeless, as well as playful and decorative.
The range includes the Iconic Architecture Card Game, A reproduction of the glasses made famous by Le Corbusier or Philip Johnson in cardboard, a Build Me Under Construction game, architectural posters or architectural modernist desk organisers. You get the idea.
Not the most expensive gifts either, with prices going from around £5 up. Have a look, you might find something you or a friend will love.
You can buy the range at Love The Sign (which has more items) or TwentyTwentyOne. Or if you are in Europe, check out the maker's site itself.