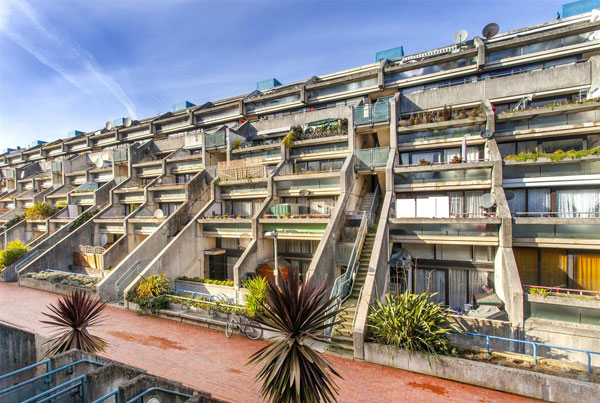 We spotted one listed as a holiday let last week. But now there is a 1970s Neave Brown brutalist apartment in Rowley Way, London NW8 up for sale.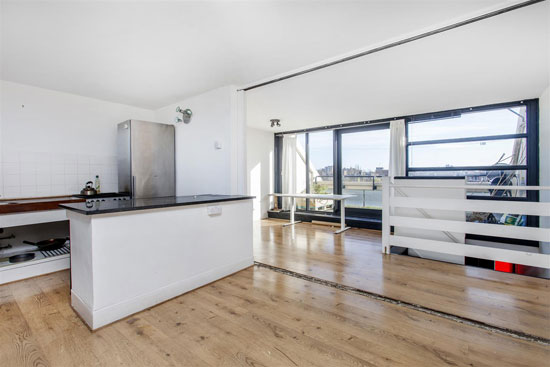 Of course, there is a a big difference between taking one for a spin for a few days and investing in one long term. But these places are getting more popular by the year, so there will be no shortage of takers.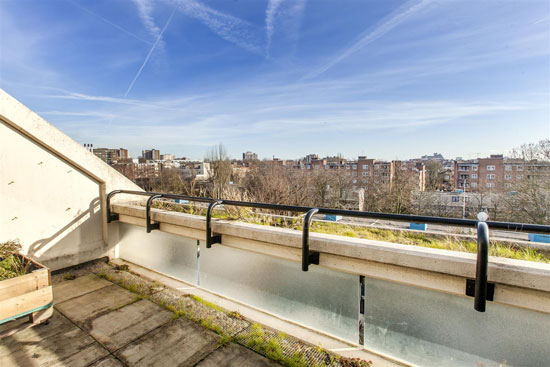 Saying that, the apartments are difficult to finance due to construction methods, with the agent adding that they are 'unaware of any lenders providing mortgages on this estate at the present time'. So you will need to get creative (or have a good amount in the bank) if you are a serious buyer.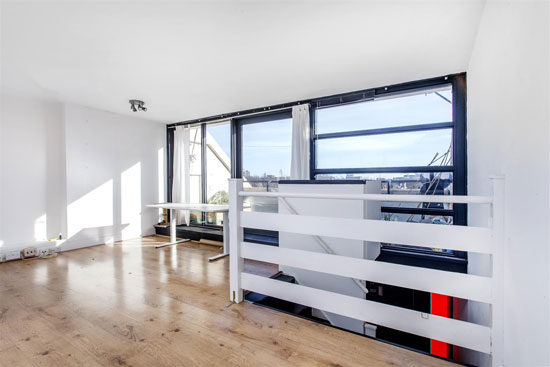 Before you consider that, you might want to consider the apartment itself. That's located on the noted Alexandra & Ainsworth Estate in St John's Wood. As you probably know, the estate, which was originally social housing, was to a design from Neave Brown. The whole estate now has a Grade II* listing by English Heritage in recognition of its architectural significance.
It's very much a love / hate development, but one that has benefitted from the re-evaluation of brutalism both in the UK and elsewhere. Essentially, this now a very 'hip' place to live.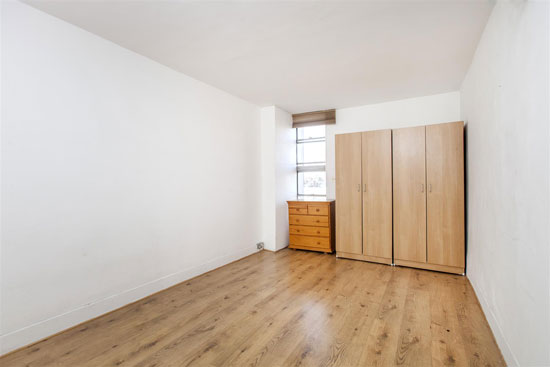 The apartment on offer here is a two-bedroom duplex with terrace, with the agent pointing out that many of its original features are still in place. However, it does look like this one has had some kind of refurbishment in the recent past.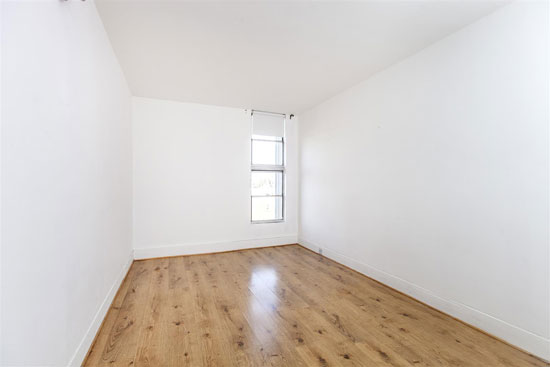 Yes, the bathroom looks like it hasn't been touched, but elsewhere everything looks a little more fresh and the place is obviously vacant too. It really needs someone to come in and add their own personality to the place.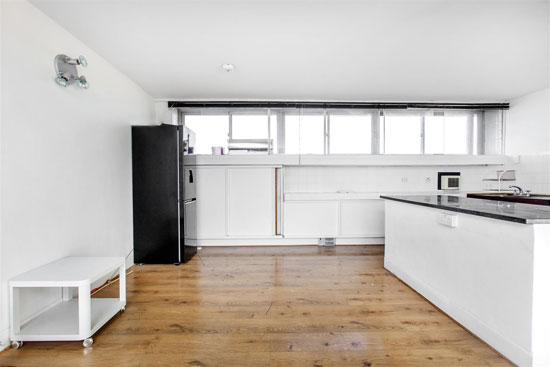 If that's you, then you'll want to know about the space, which is basically the large reception room opening onto the private terrace, a kitchen and dining area, two double bedrooms, the bathroom and 'ample' storage space.
If this is your brutalist dream, the apartment is on the market for £405,000.
Images and details courtesy of Abbey Properties. For more details and to make an enquiry, please visit the website.
Property Location