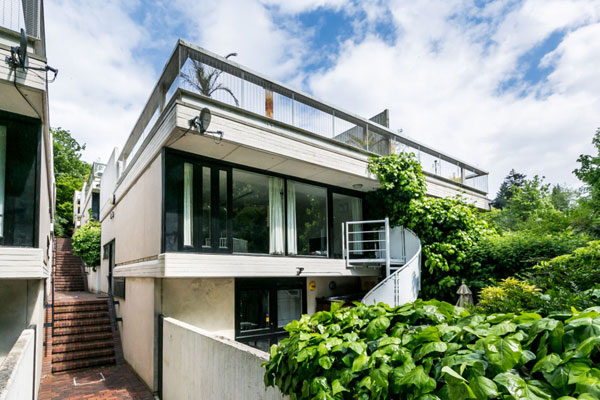 This was once social housing. In fact, this 1970s Benson and Forsyth modernist property on the Branch Hill Estate, London NW3 was once one of the most expensive social houses in Britain.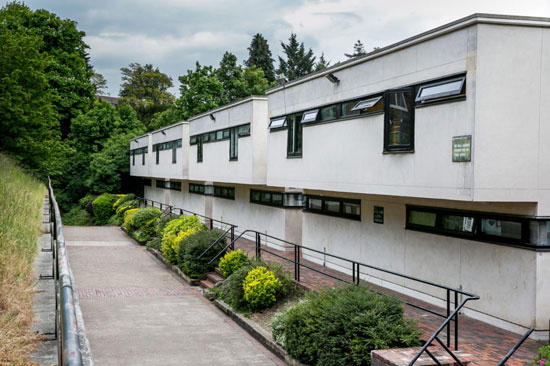 You will find the house on a secluded private estate next to West Heath, one of a group completed in 1978. The architects were Gordon Benson and Alan Forsyth, who previously worked with Neave Brown on the Alexandra Road Estate, and were guided by Camden borough architect Sydney Cook. Once again, if you want to know all about the social housing overseen by Sydney Cook, you need a copy of the Cook's Camden book for the full picture.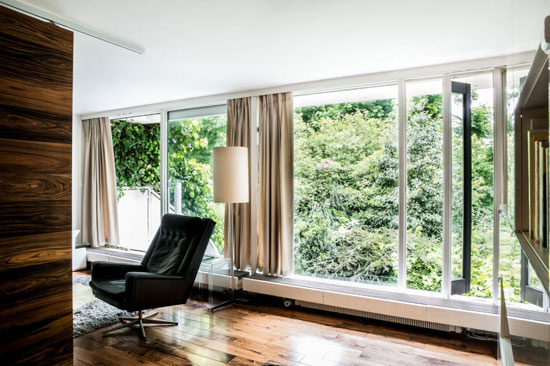 Suffice to say this was a difficult and controversial project to get through, one that eventually came at a high price, with the houses costing more than private sector equivalents for a variety of reasons, from the price of the site through to material and labour costs. There's a good background piece on Municipal Dreams if you want to read more on the development.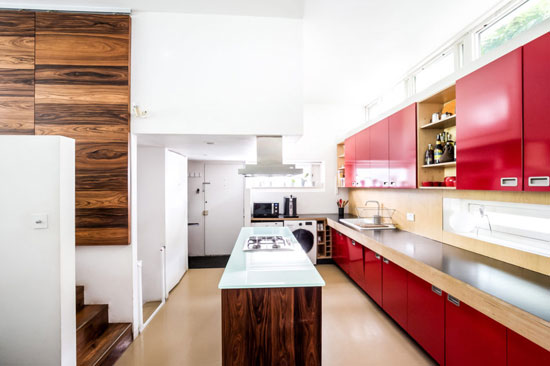 The finished project created 21 pairs of two-storey semi-detached houses in three rows with brick pathways between. Each has a white concrete, dark-stained joinery and an 'exposed structural skeleton'. All are positioned on a gently sloping site surrounded by woodland and offering seclusion despite its city location.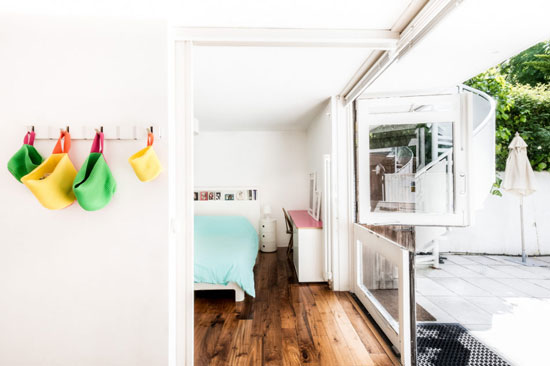 Grade II-listed status was given to the houses back in 2010 and as you might expect from the postcode and the location, the houses are now highly sought after too.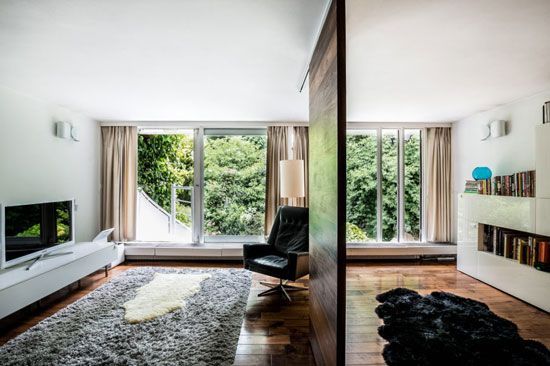 You enter the house here from the red-brick communal path, with accommodation is 'cut' into the hillside and laid out over three half levels.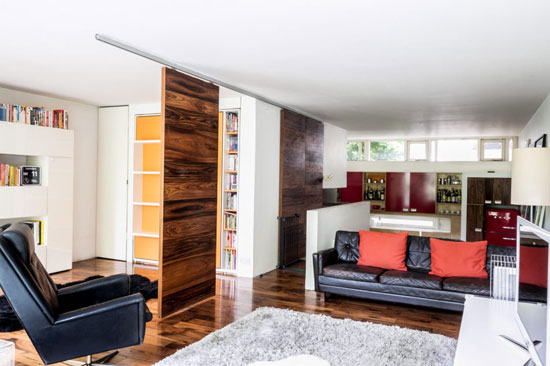 The entrance level has an L-shaped kitchen and dining area, with a short set of steps leading down to a 'very bright' reception room, one end of which is fully glazed and has access to a steel spiral staircase that leads to its south-west facing garden. Note also that a pull-down bed in the reception room can be used by guests, with sliding doors allowing you to close off the bed from the living area. Clever.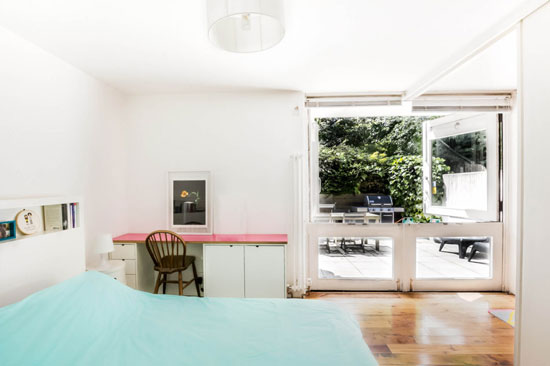 Finally, the lower level has a bathroom and two bedrooms, both of which have access to the patio garden through double stable doors. A sliding partition can be used to divide the bedrooms, either creating one large space, or two individual rooms.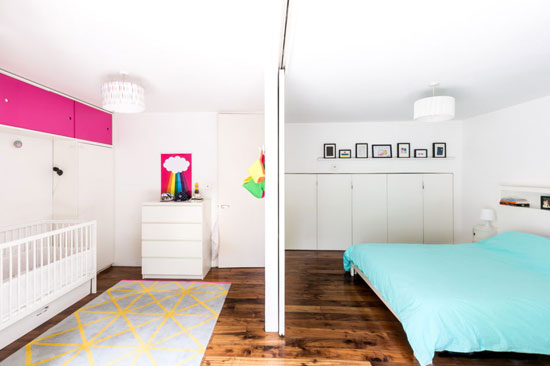 Although the architecture it a step back into the modernist / brutalist 1970s, the finish here is probably what you would describe as contemporary. But very much in keeping with its surroundings. Stylish, high end and sitting well with the original details.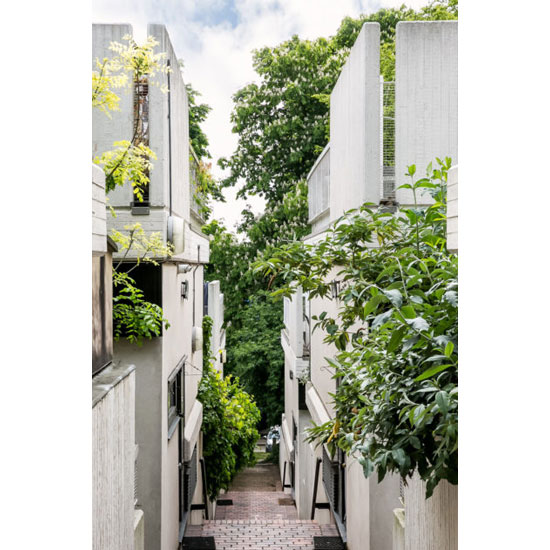 It really is amazing to think of this as social housing and its quality and distinction certainly contribute to its asking price. Although with this postcode, it was always going to be a pricey affair. These cost around £72,000 each to build in the 1970s and at the time that was a hefty layout. In 2018, this house on Spedan Close within the Branch Hill Estate is up for £1,100,000. Plus a further £2,816.34 for the service charge each year.
Images and details courtesy of The Modern House. For more details and to make an enquiry, please visit the website.
Property Location