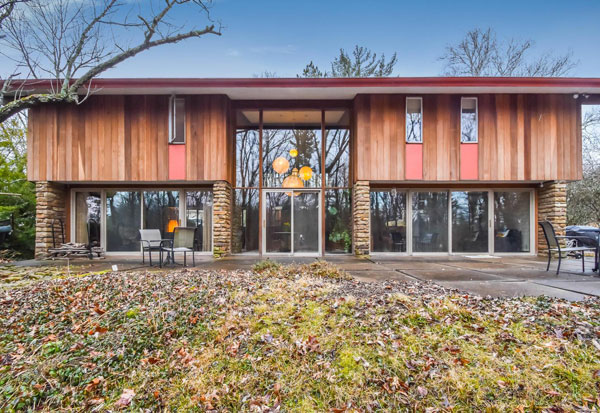 First time on the market for this 1960s Jasper Ward midcentury modern property in Bloomington, Indiana, USA.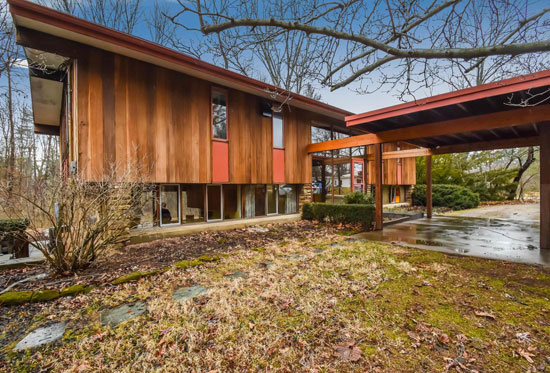 In fact, it actually dates from 1960 and looking around, not a great deal has changed since. Well, it has and it hasn't.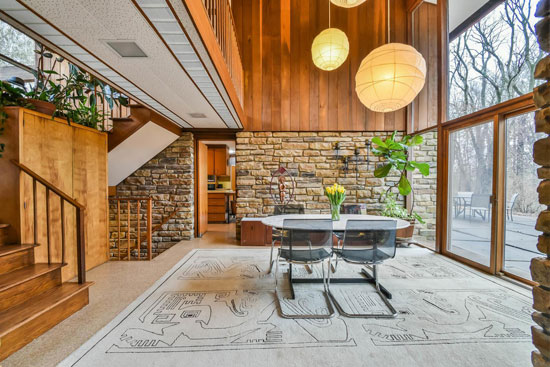 I suspect a lot of work has been undertaken to preserve the look and feel of this place and for good reason. This is a very cool piece of midcentury modern architecture and a house with genuine presence and character once through the front door. You really wouldn't want to change a thing.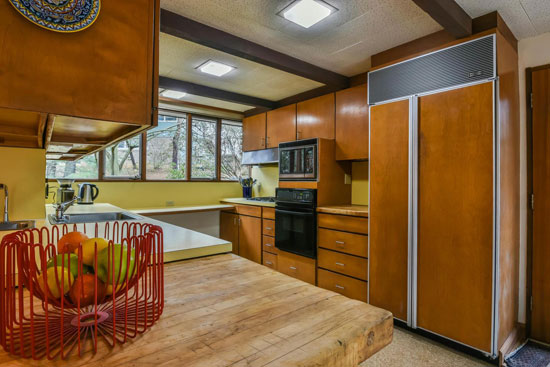 But a few things have changed over the years you suspect, although it's really a case of some fixtures and fittings here and there, perhaps the odd tweak to the decor. Nothing that will upset the purist. Just everyday updates.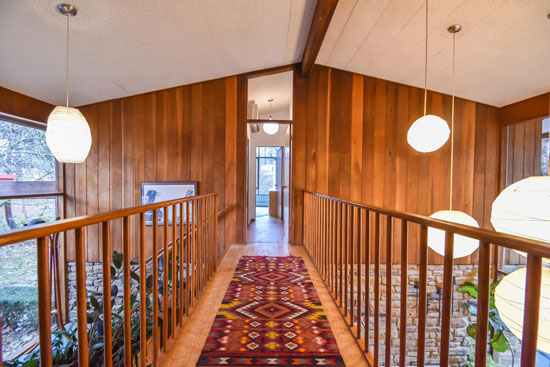 So we still have the beams, the walls of glass, stone and wood for internal walls, original cork flooring and some lovely design touches, such as a bi-level foyer with a short staircase taking you to the main floor, while another one leads to the bedrooms by way of a mezzanine, passing by the double-height space of the dining room, which has wonderful views of the garden.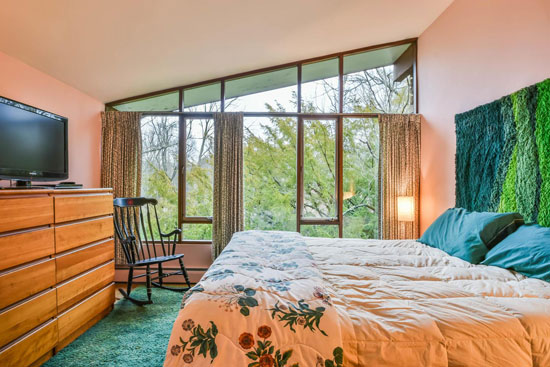 Oh yes, plenty of space too. Flanking that double height space is a large family room and eat-in kitchen, with sliding glass doors linking all these spaces to the patio.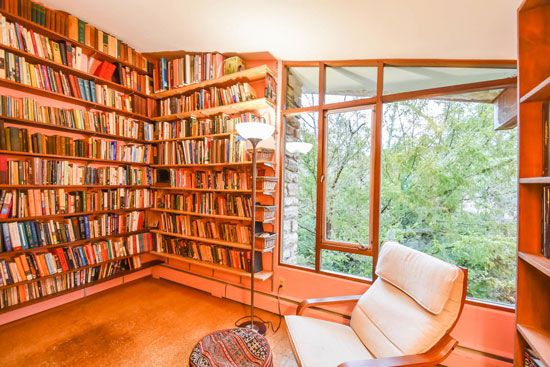 Upstairs a bridge connects two bedroom wings, one the master suite, the other side the remaining three bedrooms. Two bathrooms too, along with a 'daylight' partial basement.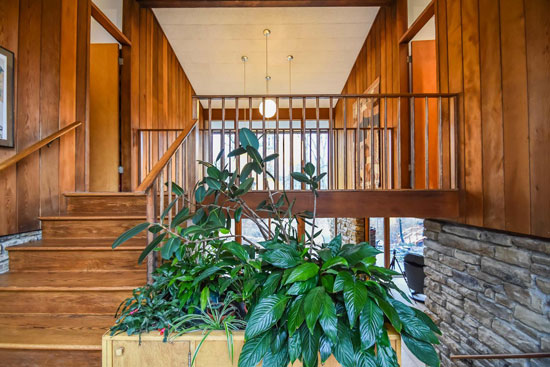 You get 0.8 acres of land outside too, which makes up what is described as a 'desirable' postcode.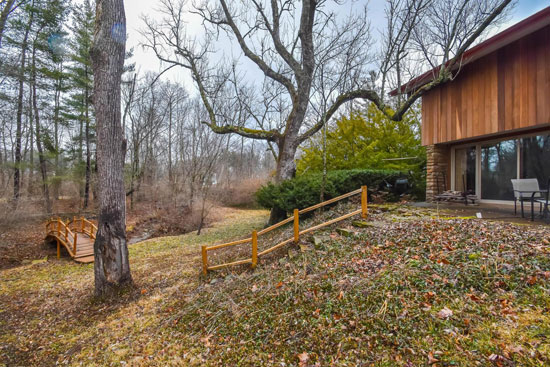 If this was in the UK, I would dread to think how much it would be. But this is in the US and if you fancy the move to Indiana you will get this for around $350,000. That's around £252,000.
Images and details courtesy of Century 21. For more details and to make an enquiry, please visit the website.
Via Curbed
Property Location