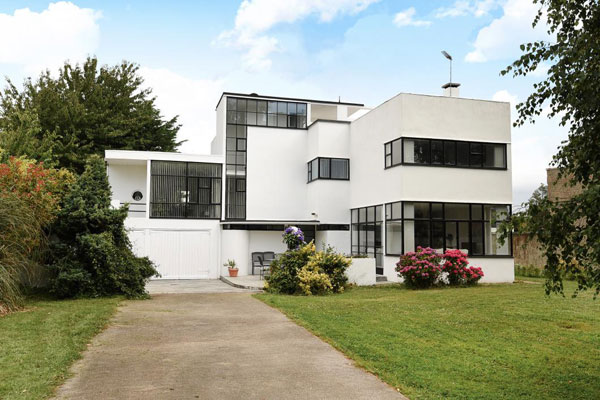 Now this is something to appreciate. The 1930s Connell, Ward and Lucas-designed The Saltings modernist property in Hayling Island, Hampshire is on the market.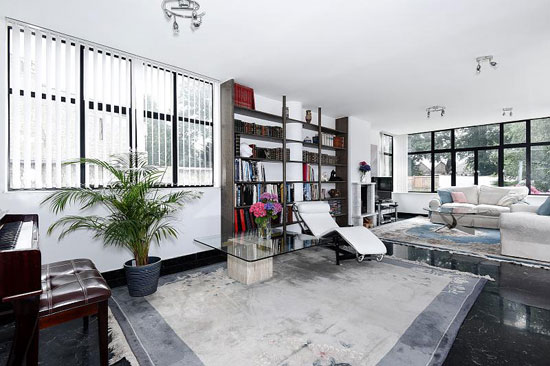 One thing is for sure with this house. The interior has changed more than the exterior. I've been looking at old photos of this one and an image from the 1980s looks almost identical to the exterior of this place in 2018. However, an intervening photo shows something far different and less sympathetic.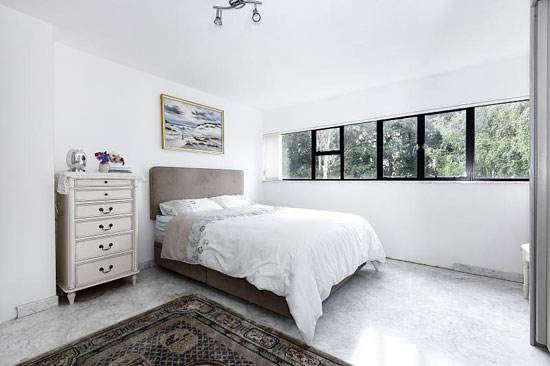 According to the agent, the current owners have 'taken great pride and consideration' into restoring and refurbishing what is a Grade II listed property and that has included returning the original bespoke black steel frames, which looked to have been replaced by white double glazing at some point. That's a huge plus as it sets this place off wonderfully.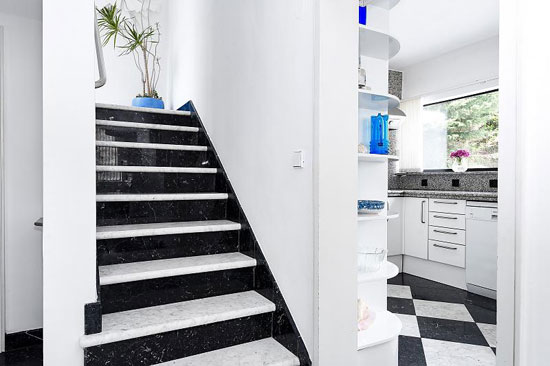 However, this grade II-listed property might not appeal to everyone once through the front door.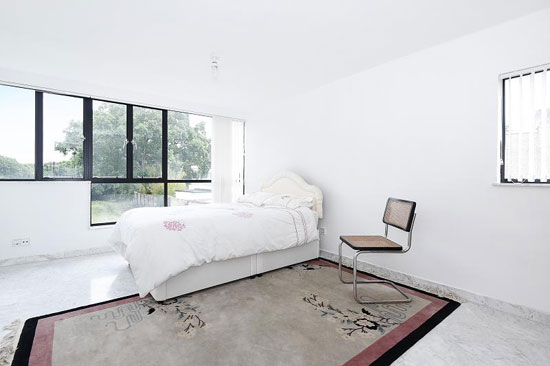 Let's get one thing straight. The inside of this place is generally a clean, white finish. Fixtures and fittings don't matter because most will not be staying and many will be easily replaceable.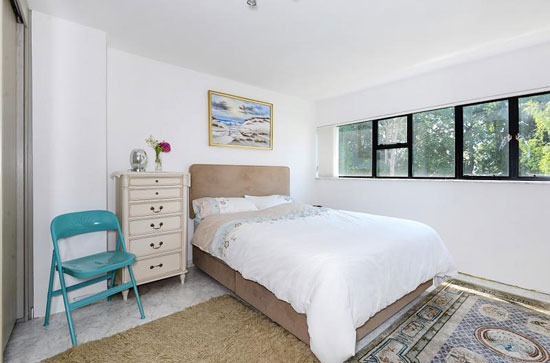 But despite that, I'm guessing the Italian marble throughout the house might not appeal to everyone or indeed, some of the other details, such as the kitchen and bathroom. Saying that, if this is your forever house, I'm sure you can replace what doesn't work for you over time. This is a rare opportunity to pick up a very special house by one of the key names of the 20th century.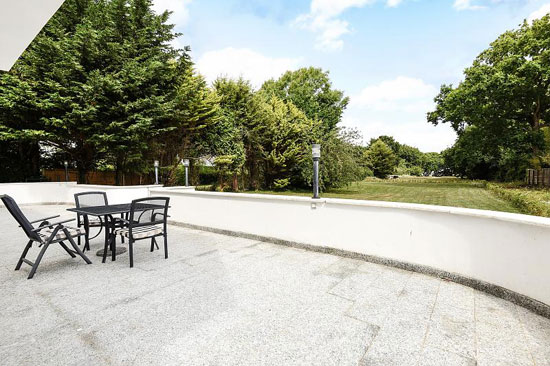 As for space, you access the house via a gated entrance and extensive driveway with parking. The ground floor has a large reception, a dining room and kitchen, plus access to the integrated garage, store and boiler room.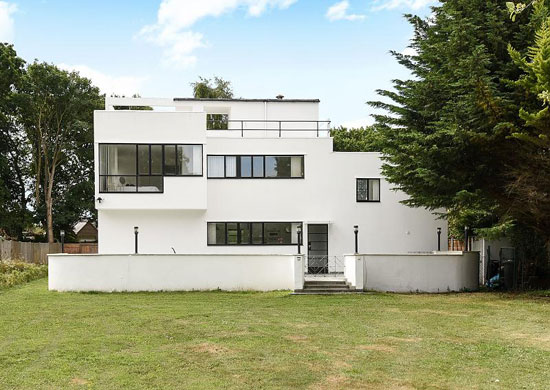 Upstairs has what is described as 'flexible' accommodation with four 'good sized' rooms, one of which includes a balcony and two of which have separate dressing areas. The master bedroom includes an en-suite with shower and corner bath, while the rest access the main bathroom with shower.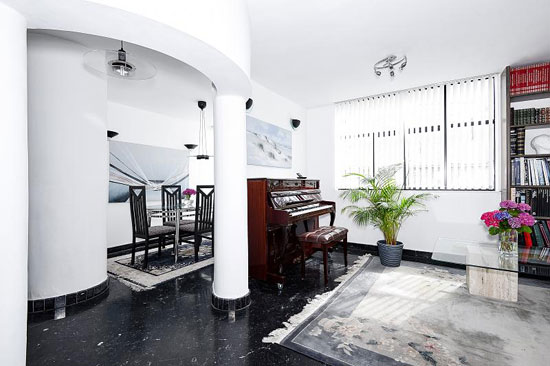 A large roof terrace offers sea views of the harbour and should be a great space for a party. Lots of garden as well, with extensive granite patios at the front and rear of the property.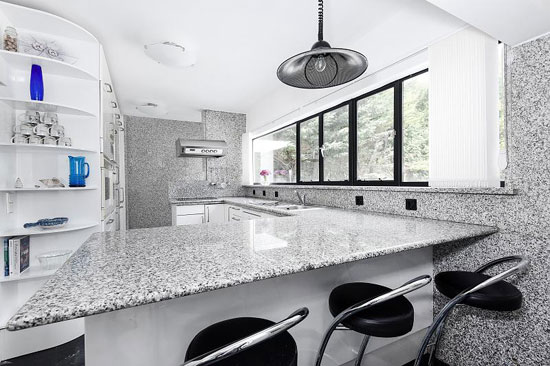 The agent adds that planning permission has been granted for a 'sympathetic one storey build' at the rear adjacent to the property, which will prevent direct access from the garden to the waterfront. If that's something you are interested in, speak to them about it.
In fact, contact them for a viewing too. The guide price is £1,225,000.
Images and details courtesy of Henry Adams. For more details and to make an enquiry, please visit the website.
Thanks to Will for the tip off!
Property Location