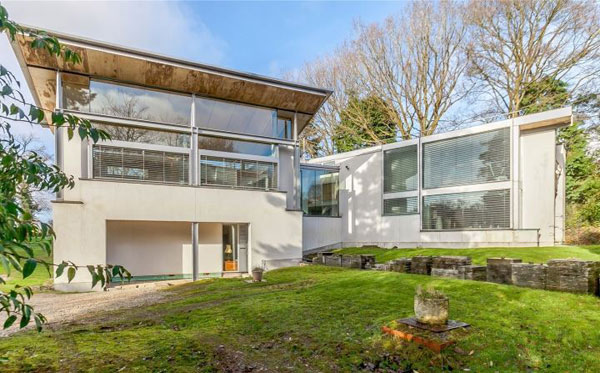 This place featured in Grand Designs back in 2003. Fast forward to 2018 and The Inverted-Roof House in Amersham, Buckinghamshire is on the market and still not quite completed.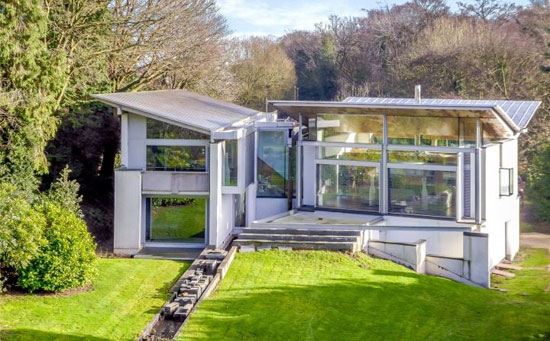 I believe Tom and Judy Perry were behind this one, with the proposed house said to be 'a symphony of angles, glass walls and exposed steel, with a dramatic inverted roof', all on a site of outstanding natural beauty in Buckinghamshire. But it wasn't an easy job.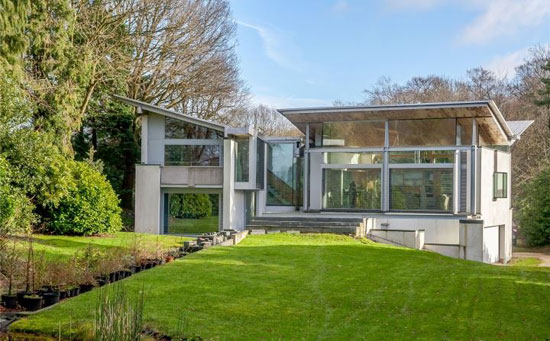 In fact, I think this house actually made it on TV twice, a second time as a 'revisited' to catch up with the build, although the Channel 4 archive isn't quite complete, so I cannot double check. Was it ever completed? Well, yes it was as the house is now on the market. The house was finally given the name Cloud 8 and the end result is really rather stunning. However, although the house has been lived in for more than 10 years, the 'project' remains unfinished and is now waiting for 'a buyer with vision' to complete the job.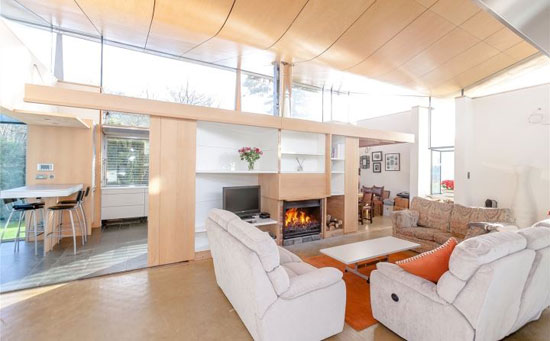 What that work entails isn't clear on the agent's listing. This is a house that will require a viewing and a number of key questions aimed at the seller and/or the agent. The agent mentions that the window frames and doors were 'incorrectly manufactured' and will need replacement, but beyond that, things are a little vague.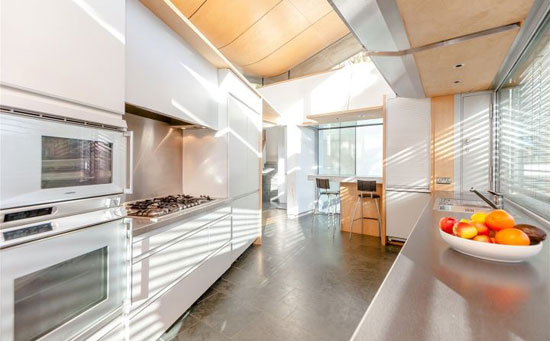 But let's put that to bed and focus on what is here, which is a bold modernist build with that inverted, 'gull-wing' roof. That's actually a stressed ply roof over the living area, uninterrupted by supporting pillars. The bedroom wing also has a mono pitched ply roof, with both roofs clad in stainless steel.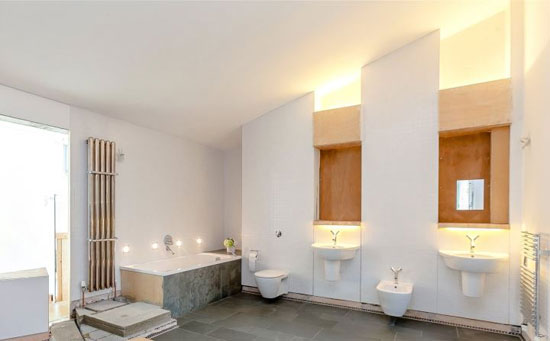 Of course, the property is heavy on glazing, so plenty of natural light. But it also has hard wiring for video, voice and data distribution, underfloor heating throughout, slate flooring, a German 'Rational' fitted kitchen and a raised terrace, although that is also flagged up as 'currently unfinished'.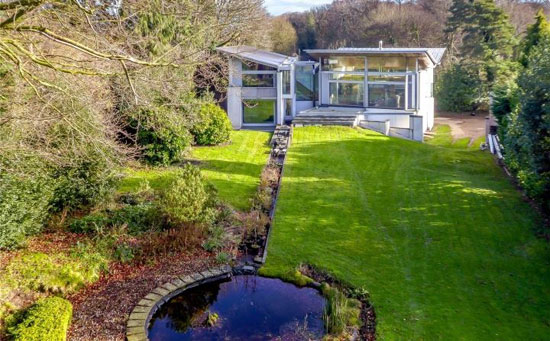 The bedroom wing has an adaptable layout with a total of five double bedrooms, the master with a large en suite bathroom and combined dressing area. The second and third bedrooms also have en suite bathrooms with the two remaining having access to a Jack and Jill bathroom. There's also a hallways, kitchen, living room and dining area, along with a breakfast bar seating area, utility, storage space and a double integral garage.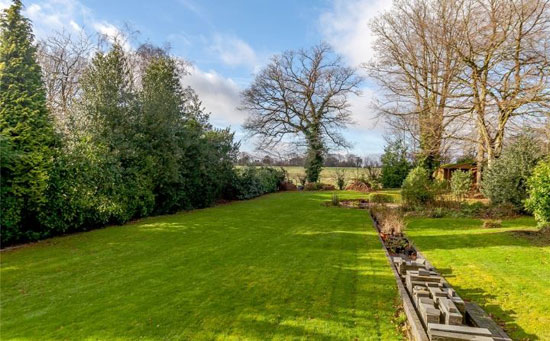 The house is 'set well back' on a two thirds of an acre plot, with a feature rill in the rear garden designed to appear to run from the pond at the end of the garden through the house and out through another rill in the front garden.
Despite the work needed, this still isn't a cheap option, with a guide price of £1,395,000.
Images and details courtesy of Savills. For more details and to make an enquiry, please visit the website.
Huge thanks to Connor for the tip off!
Property Location