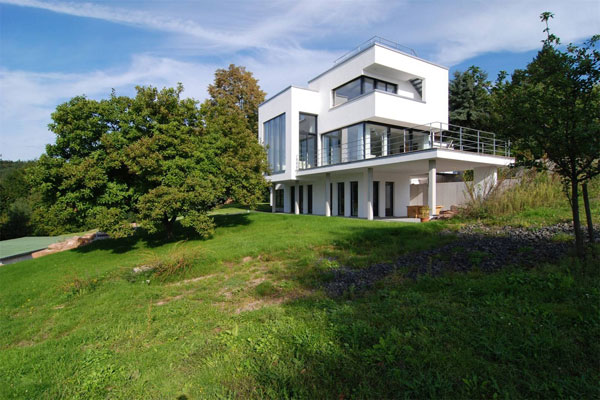 Now this is how you start a week. Featuring a house like this Bauhaus-inspired property in Frankfurt, Germany.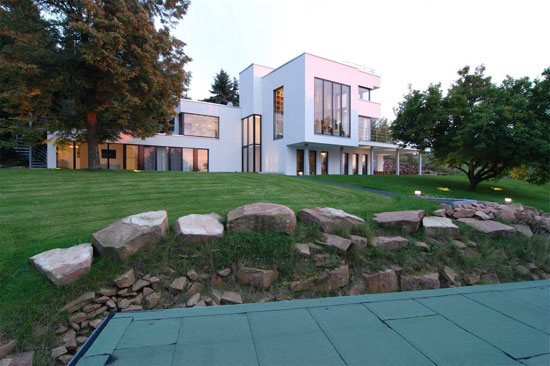 I know what you are thinking. This period gem has been renovated to a high standard, perhaps over renovated inside? Yes, I thought that too. But the truth is that the house is actually a fairly new build.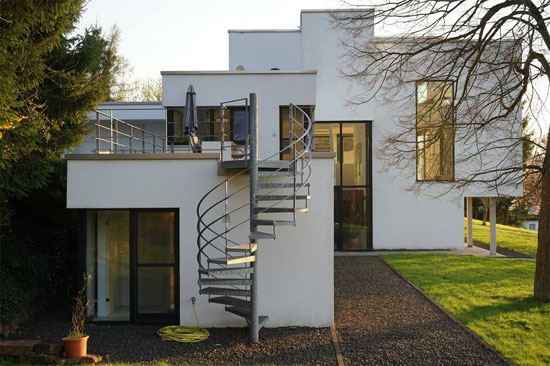 This one only dates from 2006, with the architect (no name given, just 'a well-known architect') obviously taking inspiration from modernism of the early 20th century and the Bauhaus movement. Then end result is just stunning.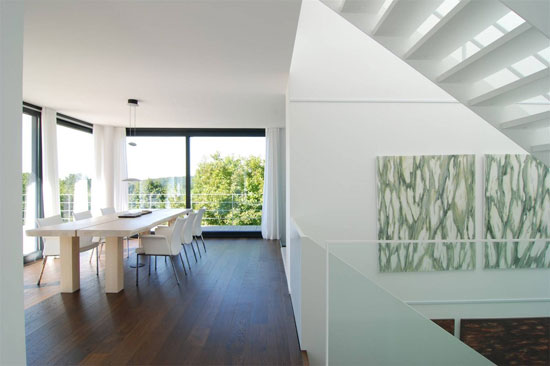 The property is adjacent to a nature conservation area, so plenty to take in as you stand on your terrace or look out from those oversized windows. The roof terrace should be a dream space over the summer months. Oh yes, we always love an external spiral staircase, which is also present here.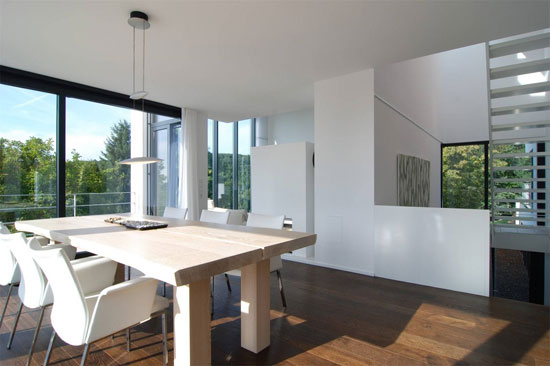 The house itself is made up of cubes with various different proportions arranged around the central element, in this case the stairway.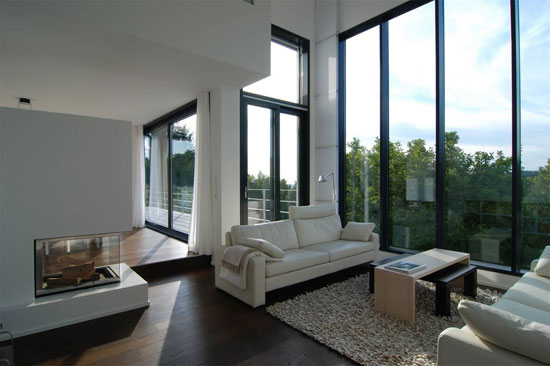 The lower level is of 'solid construction', while the ground floor and upper level are timber structures. That apparently helps with the temperature inside, while a solar energy system should keep the bills down too. Don't worry, it isn't all 21st century, an open fireplace offers an opportunity to get back to nature if you prefer.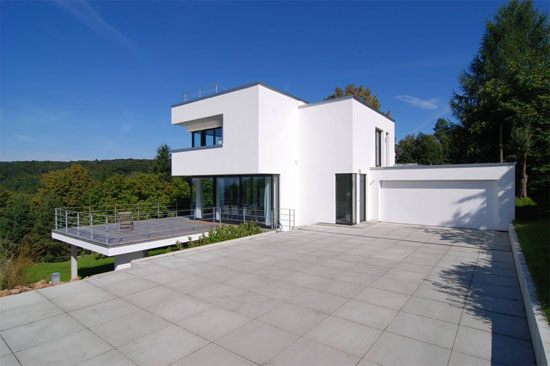 In terms of the space, there are four bedrooms, four bathrooms (including Philippe Starck fittings) and dressing areas, along with four terraces and a balcony. Not forgetting the a custom-made kitchen, a sauna, children's area and wine cellar. Everything you would expect of a high end, modern-era home.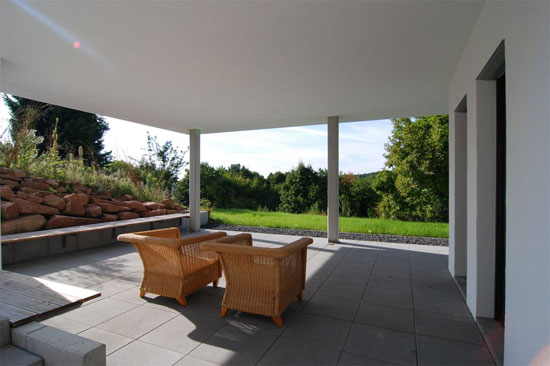 Lots of open plan living reception and dining space too, with a lovely flow about the place and a brightness, no doubt helped by all those white finishes. If you need privacy or working space, the house also has a separate studio building.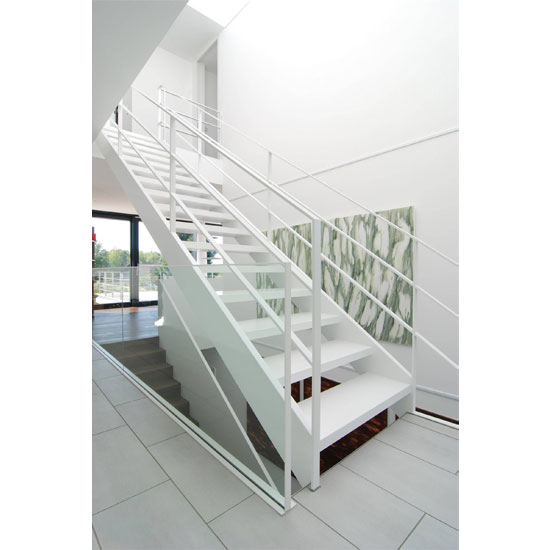 As we said, the outside space is a selling point, with around half an acre of 'easy-care' garden and that conservation area beyond. Several garages and parking spaces too, very much in keeping with the main house.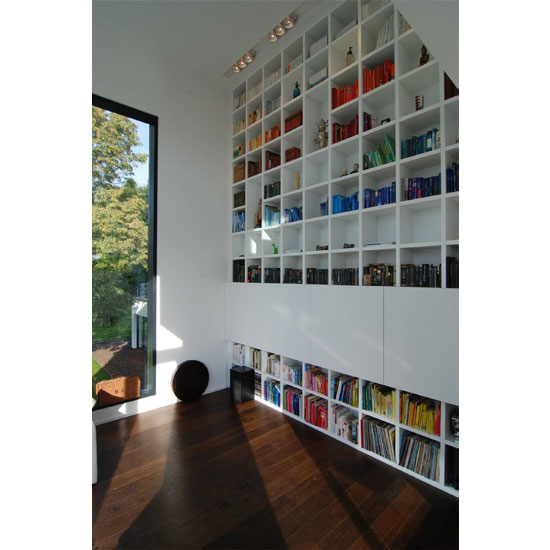 More details on the listing, plus some extra images. If you fancy this Bauhaus-style gem, the asking price is €2,300,000.
Images and details courtesy of Sotheby's International Realty. For more details and to make an enquiry, please visit the website.
Property Location