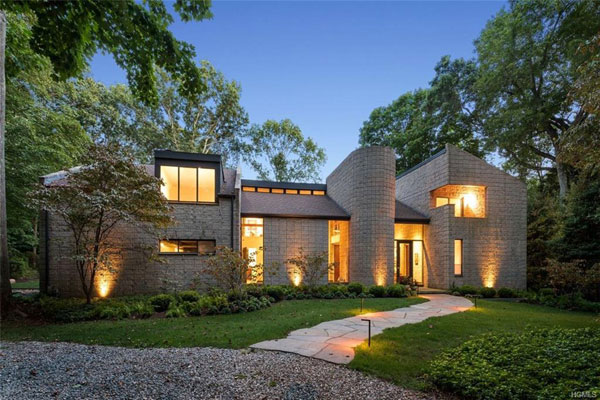 Now this is an eye-catching build. Not just that, the 1970s Arthur Witthoefft-designed Branscombe Residence in North Castle, New York, USA is also new to the market.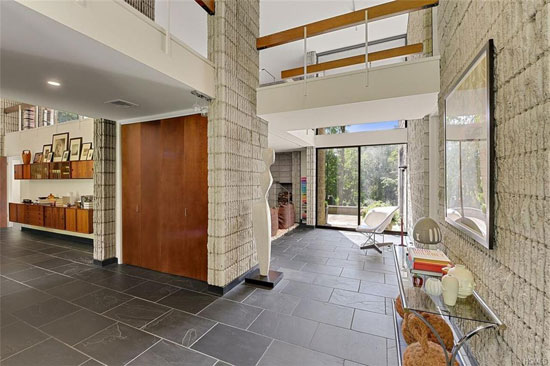 Yes, you can move in right now, although that obviously depends on you having rather deep pockets or an understanding bank manager. More on that later. For now, let's focus on the house itself.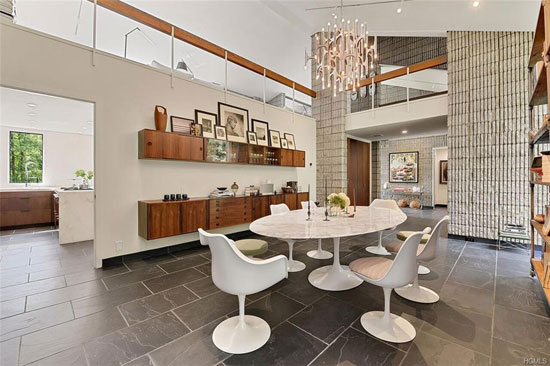 It was designed back in 1974, described as a 'one of a kind residential brutalist masterpiece' and sitting in around 2.5 acres of land. It's a huge with genuine presence.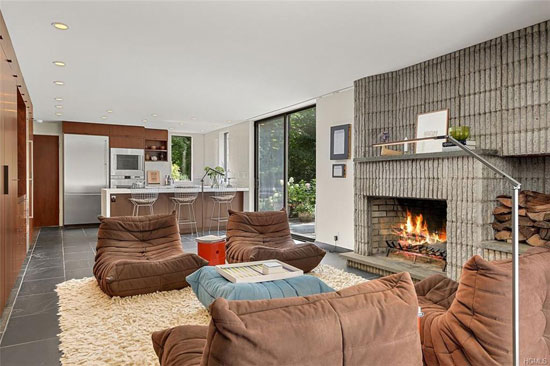 That's down to the mix of angles and curves, as well as the random use of glazing throughout, But get up-close and you'll also noticed that textured concrete finish too. It isn't the last you will see of it.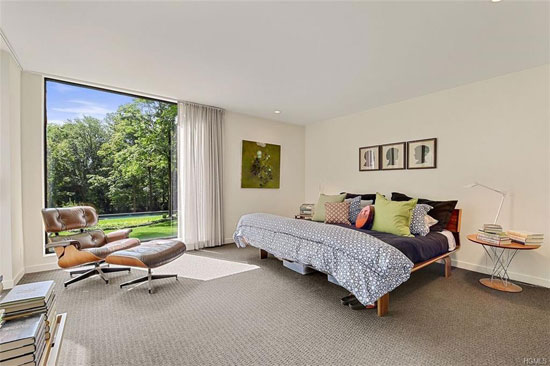 Walk in through the front door and you will find a similar finish throughout, which is just one of the key 'wow' factors here. The other is the space. Yes, some wonderful double height space, with a gallery looking down over the main living area.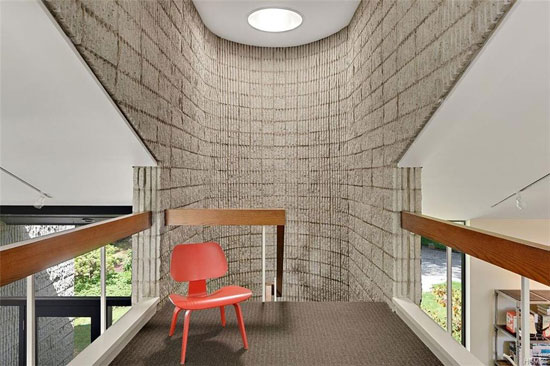 Structurally, little has changed. A glance around the place shows that and in truth, it would be quite a job to update all that concrete. But this isn't a house lost in 1974. The kitchen is new, the bathrooms look recent and several rooms around the place also look to have been refreshed. So still a period property, but with modern-era facilities thrown in for good measure.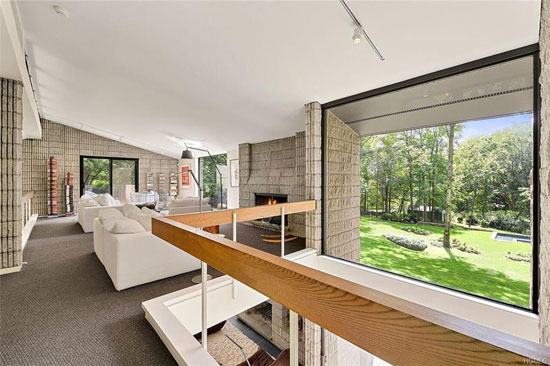 As for the space, that covers 3,926 sq. ft. and includes four bedrooms, three bathrooms, a large reception, eat-in kitchen, formal dining room and the gallery space. Terraces and balconies too.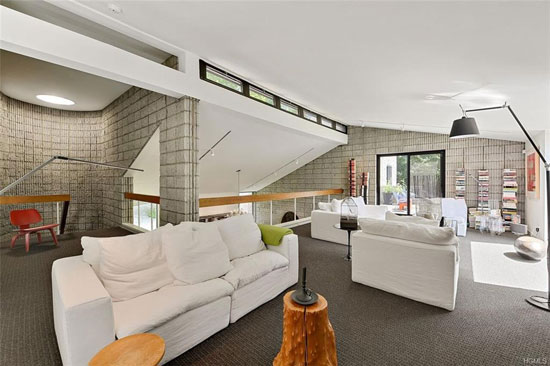 As we said, over two acres outside as well and I presume you have spotted the amazing pool set in those wonderful grounds. The perfect way to see out a weekend, weather permitting.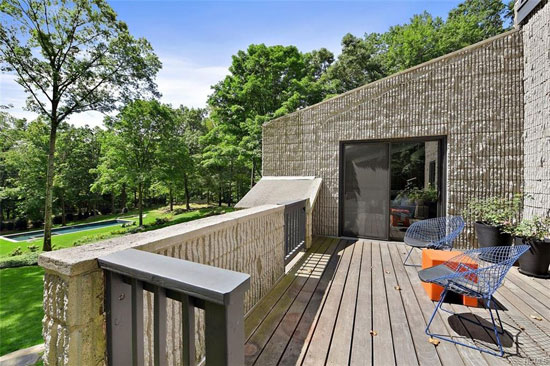 If you want it, you will need to find around $2,195,000.
Images and details courtesy of Estately. For more details and to make an enquiry, please visit the website.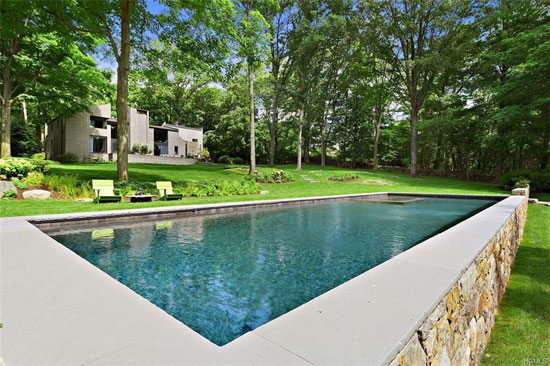 Property Location