Yorkshire's finest
1930s
,
1950s
,
1960s
,
1970s
,
Art deco
,
Arts and crafts
,
Contemporary
,
Midcentury modern
,
Modernist
,
Most popular finds
,
United Kingdom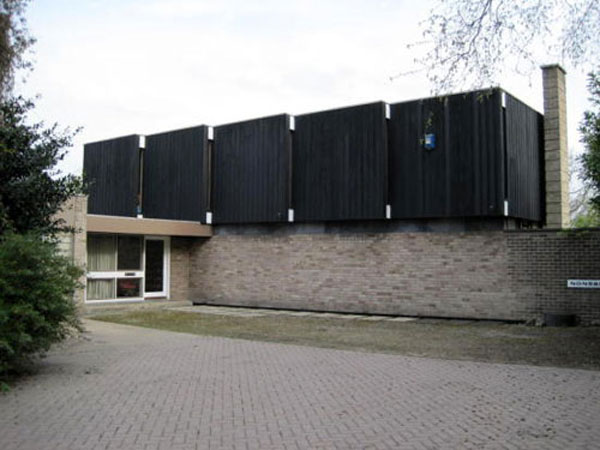 Yes, time for another of our round-ups. This time we are up north for Modernist Yorkshire, which is the top 20 house finds since the WowHaus website started. In reverse order, naturally.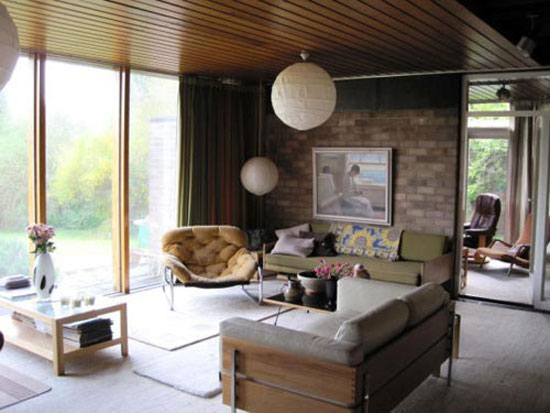 20. 1960s Derek Stanley Bottomley-designed modernist house in Sherburn in Elmet, North Yorkshire
This house is the reason we started WowHaus.
I recall spending an evening looking for interesting houses and wanting to tell everyone about them. This one being the standout that day. I still love it and I hope that wonderful sixties interior is still in place. This was something of a bargain back in 2011 too.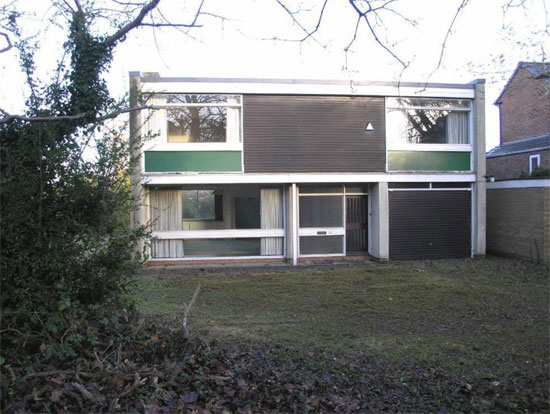 19. 1960s modernist property in Beverley, East Yorkshire
This one was a fascinating renovation project.
Unoccupied for some time, the house was packed with period detail, but did need work to being it back to its best. Hopefully someone did that as this was something of a rare find. Would hate to think of it being gutted.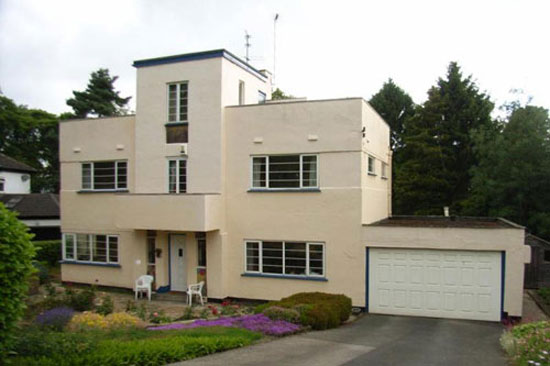 18. 1930s art deco four-bedroomed house in Guiseley, Leeds, West Yorkshire
Art deco in need of work? Always popular.
This one had plenty of period features in place and a strong look about it. It needed sharpening up, but this would be an art deco lover's dream.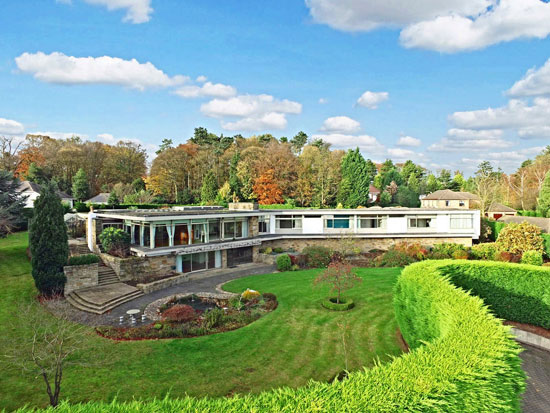 17. 1960s Elsworth Sykes-designed Garth House midcentury modern property in North Ferriby, East Yorkshire
This one has actually been on the market twice during the site's lifetime.
Popular on both occasions too. Dating back to 1963, it wasn't quite a time capsule due to work extending the place. But much of the internal space did have an original look about it. A very striking exterior too.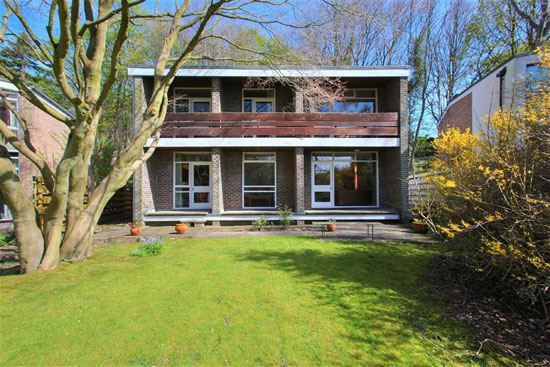 16. 1960s modernist property in Sheffield, South Yorkshire
Some lovely properties in Sheffield, including this one.
First time on the market too. As you might expect, not a lot has changed, but we did worry that the size of the plot might attract someone wanting to radically alter this one? Did they? If it's local to you, do let us know.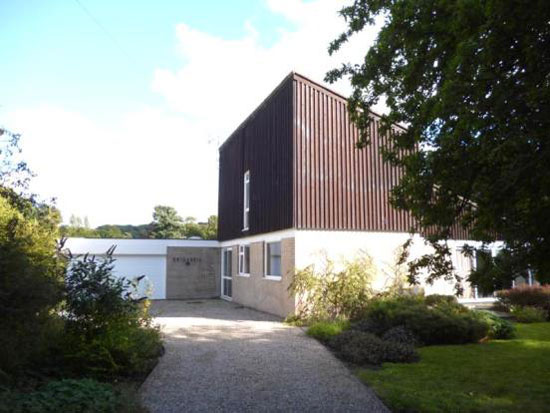 15. 1970s architect-designed modernist property in Huddersfield, West Yorkshire
Amazing how many houses we have featured in the Huddersfield area, which is something of a modernist hot spot. This was an early find in that area.
Interesting, angular and although updated, the original design was still being respected. Saying that, not sure how you could change it much.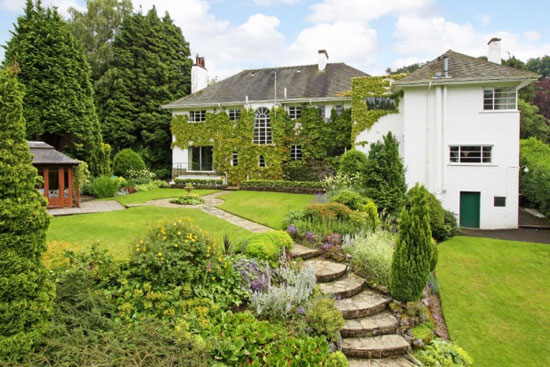 14. Five-bedroom 1930s art deco property in Harrogate, North Yorkshire
Harrogate is a popular place for art deco architecture. This was one of the more substantial finds.
Periods features and the 1930s look still survive, although the finish was perhaps not to everyone's taste. Saying that, decor is probably the least of your worries. That's the easiest thing to change.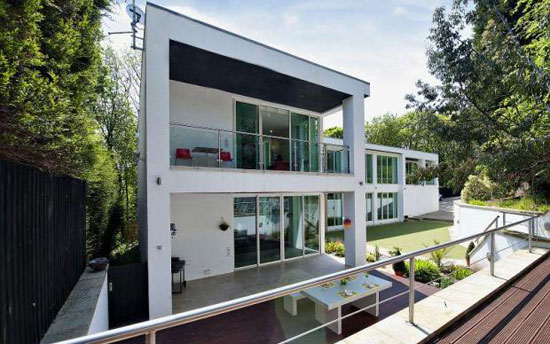 13. Four-bedroom contemporary modernist house property in Huddersfield, West Yorkshire
It isn't all about old when it comes to popularity. This one only dates back to 2004.
One of a group of high-end builds, it offers open plan living, all the premium features you would expect and an internal swimming pool. A luxury lifestyle and for less than the equivalent in the south east.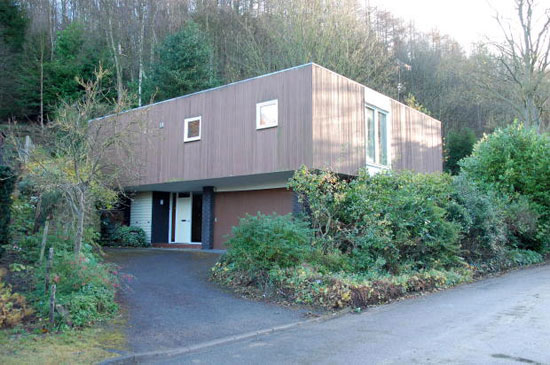 12. 1970s Stan Wilson-designed two bedroom house in Hutton Village, Guisborough, North Yorkshire
This was the dream renovation project.
Right price, distinctive look and much of the 1970s still in place within. It even had an integral garage and workshop. Work obviously needed here, but someone could have got themselves a dream of a house for the cost of a flat (or less) in some places.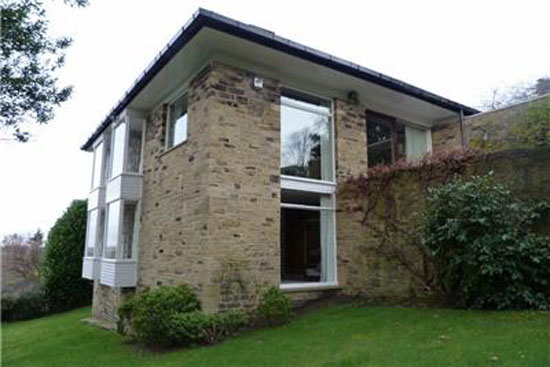 11. 1960s Arthur Quarmby-designed modernist property in Almondbury, near Huddersfield, West Yorkshire
More Huddersfield and the name Arthur Quarmby, who also appears higher up this list with something much more famous.
This is quite traditional in comparison, but does have plenty of design features in place, not least the mezzanine above the living room. The finish might well have needed freshening up, but the architecture and the price definitely worked for us.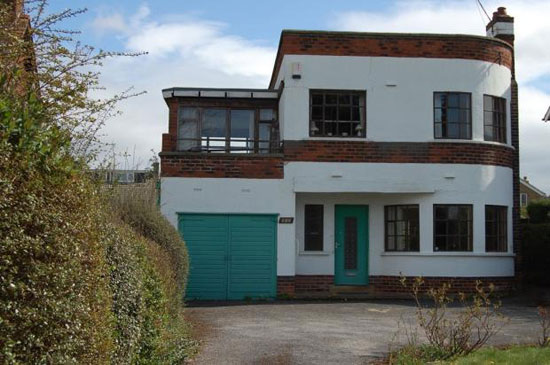 10. Three-bedroom 1930s art deco house in Wakefield, West Yorkshire
£250k or less could have got you this place in Wakefield.
It needed work and had the look of a house left to decline over a number of years. But relatively untouched 1930s houses are very thin on the ground and as such, this would have been an attractive option for someone. At that price, there might have been room in the budget to get the work done too.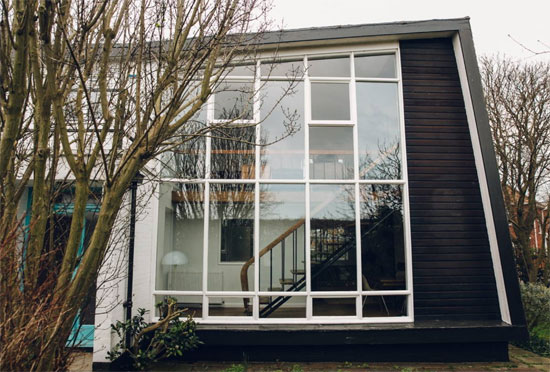 9. 1950s midcentury property in Bridlington, East Yorkshire
We can all enjoy this midcentury modern property on the East Yorkshire coast.
Why? Because this wonderful house is available to rent via Airbnb. So a weekend here isn't out of the question. Periods features aplenty plus all the modern-era conveniences you require. Oh yes, you might even see David Hockney at the local shops too.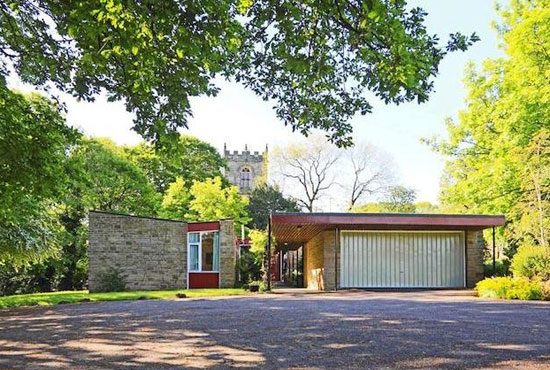 8. 1960s midcentury-style four-bedroom property in Sheffield, South Yorkshire
Sadly this one was out of our price range. Which is a shame as we quite fancied it as our next home.
Individually designed and sitting on a one-acre site, this is pure midcentury modern and a house that has been on the receiving end of a well thought-out renovation. Hopefully it still looks like this when it next comes on the market.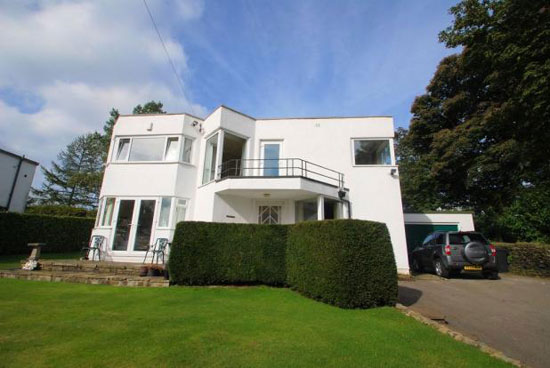 7. Four-bedroom 1930s art deco house in South Crosland, near Huddersfield, West Yorkshire
To be honest, I'm surprised to see this one so high up. Again, price comes into play.
It's an interesting art deco find, in a decent plot with lovely views and priced under £400k. Where it fall down is character within. Hopefully whoever bought it attended to that side of things.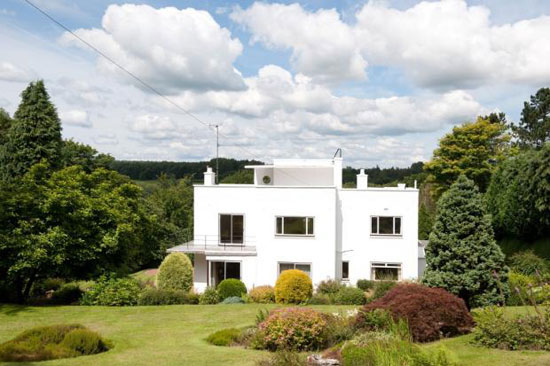 6. Four-bedroom 1930s art deco house in Harrogate, Yorkshire
We are more keen on this art deco property in (of course) Harrogate.
West Hill went on the market for the first time in 50 years, offering an exterior that really is hard to beat. Yes, again we have an interior that doesn't have the same 'wow' factor. But there are plenty of 1930s details dotted around.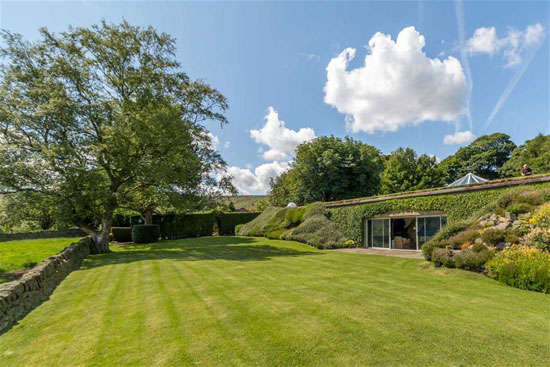 5. Arthur Quarmby-designed Underhill house in Holme, West Yorkshire
Now this is the Arthur Quarmby house we all know.
Designed over 40 years ago for Arthur and his family, Underhill is an 'earth sheltered' property that manages not to be dark and dreary. Quite the opposite. Oh yes, check out the indoor pool area too. Very of its era. A landmark house and deservedly in the top five.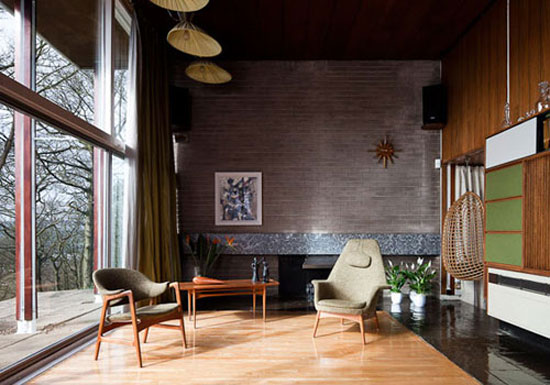 4. 1950s midcentury Farnley Hey house by Peter Womersley in Farnley Tyas, near Huddersfield, West Yorkshire
Another landmark house and again in the Huddersfield area.
This was on the market for a long time, with a couple of price drops along the way. Someone got a very good deal in the end. One of the most significant modern houses on the north, little has changed here since the mid-1950s, right down to the lemon yellow Formica panels. Love the fact that there's a 'Dancefloor' room in here too.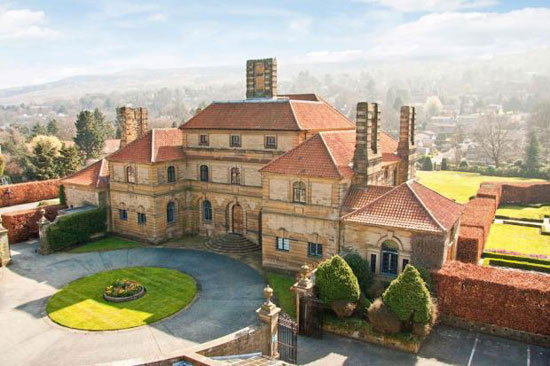 3. Sir Edwin Lutyens-designed Heathcote grade II-listed Arts and Crafts house in Ilkley, West Yorkshire
We need to feature more Arts and Crafts houses. They always prove popular. None more so than this one in Ilkley.
Designed back in 1906 as a house, it later became a company HQ, with the company in question looking after all the architectural details of the place in the 50+ years of corporate use. It went on the market with the aim of being turned back into a house once more, but at £1,995,000 it was obviously an opportunity only open to a select few.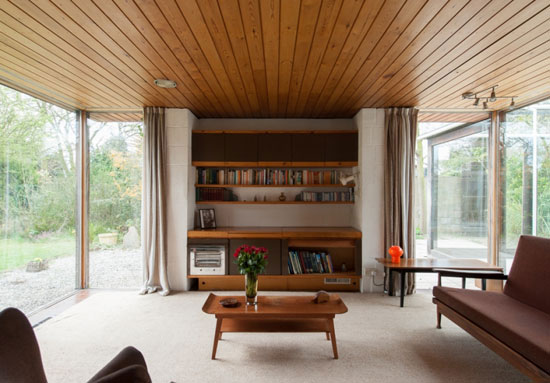 2. Peter Aldington-designed 1960s grade II-listed modernist property in Bessacarr, near Doncaster, South Yorkshire
Renowned architect Peter Aldington built this for a close friend in 1967. Not a lot changed in the years that followed.
Grade II-listed, open-plan living and a house packed with the kind of features buyers crave. This was the 1960s dream and at £295k, one of the cheaper houses on these pages too.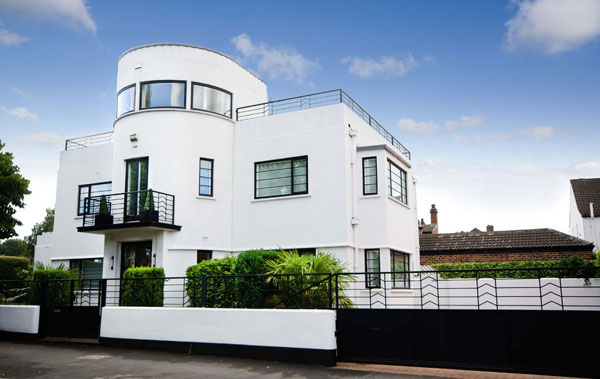 1. 1930s Blenkinsopp and Scratchard art deco property in Castleford, Yorkshire
It had to be number one really. This has been on the market three times over the lifetime of this site and each time proving as popular as the last.
Some have criticised the location, but you can't criticise the architecture. A well-maintained house (and former doctor's surgery), it has been renovated to bring out there best of the past whilst ensuring it is still a house fit for the modern era. Oh yes, do check out the bathroom in this one.
For all of our Yorkshire property finds, have a browse here.