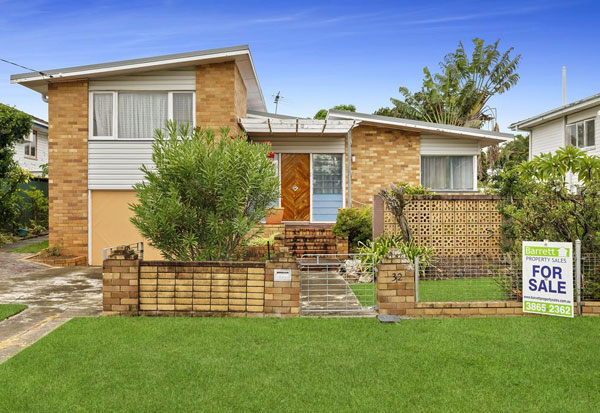 Oh, we couldn't resist this. Fancy a step back in time? Check out this amazing 1960s time capsule in Brisbane, Queensland, Australia.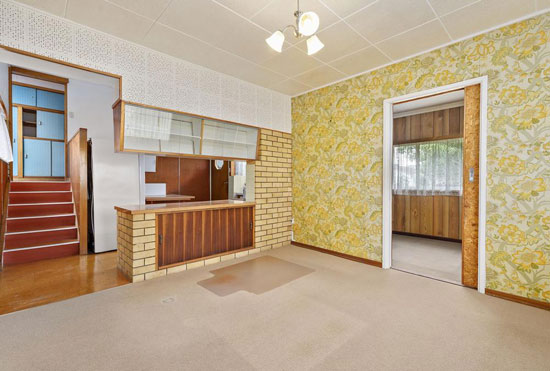 It is pretty much unchanged since it was built in the 1960s – built by the seller's father and with the decor untouched since it was completed. As you might have guessed, it is on the market for the very first time.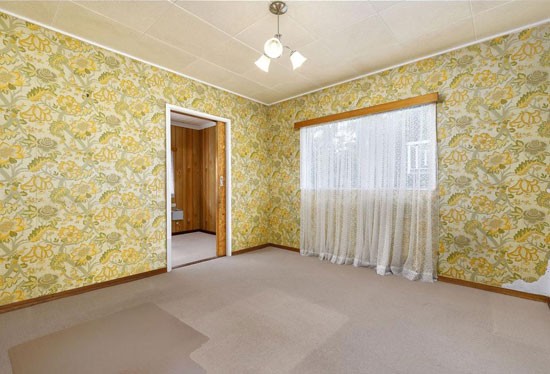 Where do we start? Well, there's the fireplace, the bar, the wood panelling, the original kitchen, the colourful cupboards, the floral wallpaper and that rather primitive bathroom space.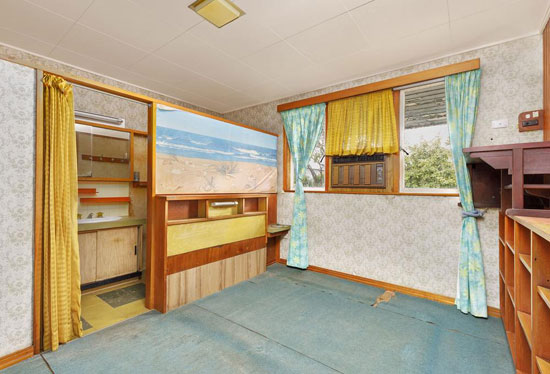 Ok, the idea of skipping 50 years of history might not be for everyone – and we are not saying everything should be left 'as is'. But this is such an amazing find and we genuinely hope someone keeps the spirit of this one alive rather than simply gutting and modernising.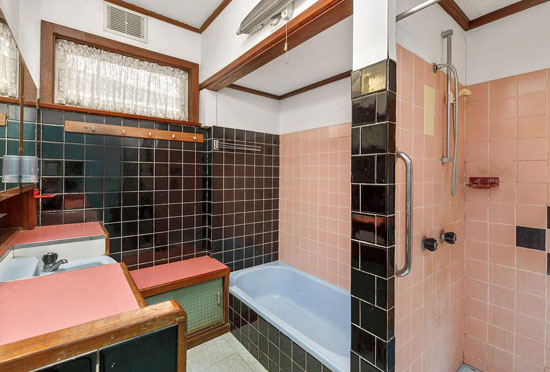 As for space, the upper level has three bedrooms, all with built-in wardrobes, the original bathroom and with separate toilet. On the lower level is a cork floor kitchen with original cupboards, an old electric cooker and an adjoining dining area.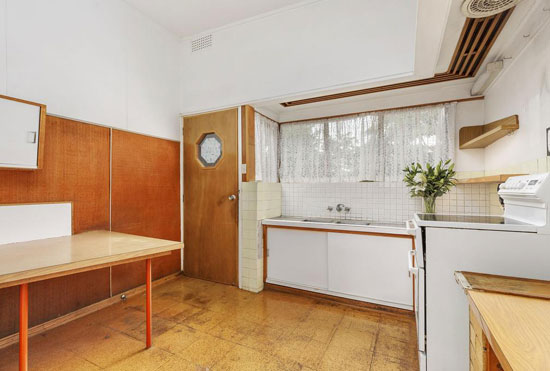 The main lounge has an 'architecturally designed' fireplace, retro bar with the old Pope fridge, and that timber cladding. There is also a study on the lower level.
Fancy it? $450,000 is the asking price.
Images and details courtesy of realestate.com.au. For more details and to make an enquiry, please visit the website.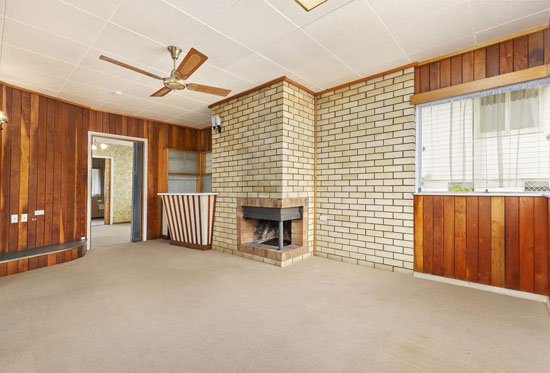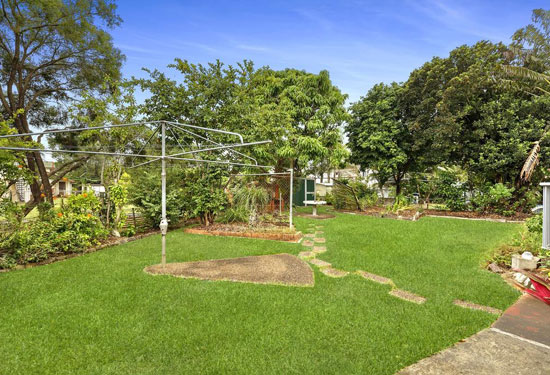 Via realestate blog
Property Location