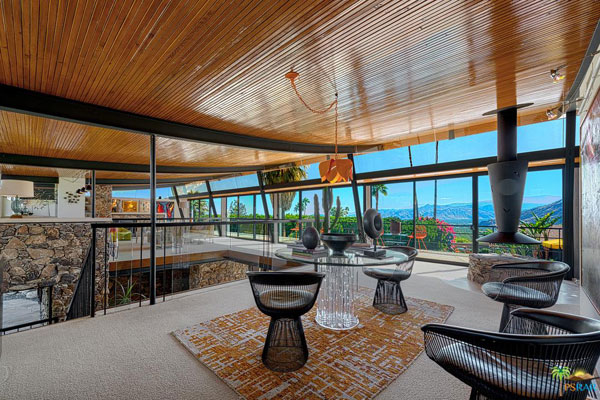 We have said it before, but this time we mean it. This IS the midcentury dream. It's also the 1950s Alexander House by Walter S. White in Palm Springs, California, USA.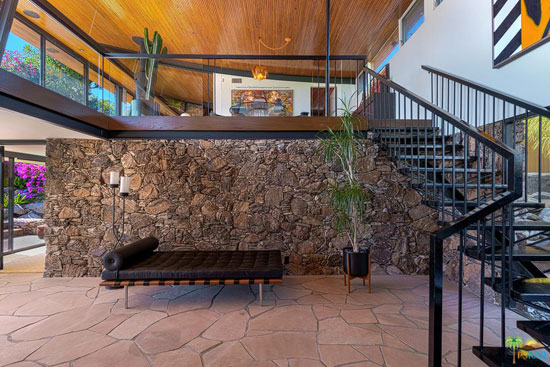 Also known as the Dr. Alexander Residence, this 1955 property was built for the noted psychoanalyst by Walter S. White, who also worked with the likes of Frank Lloyd Wright, Albert Frey and Rudolf Schindler in his time. But this gem is all his.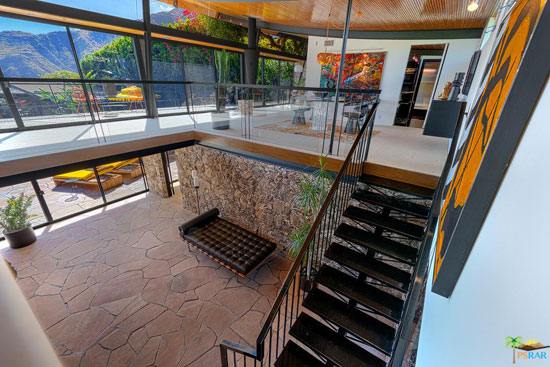 I honestly don't know where to start, but let's go with the outside. That's a fairly low key frontage, with all the action to the rear. Two walls of glass and a huge terrace area, all of which overlooks the Coachella Valley without being overlooked.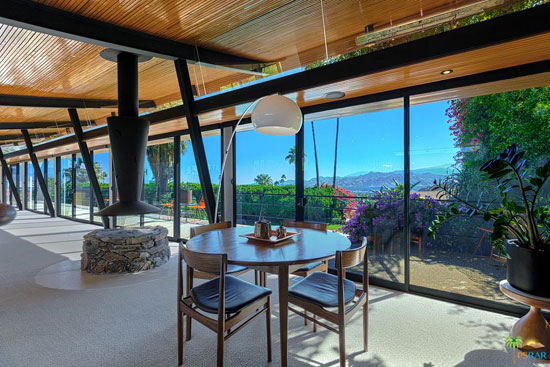 Actually, not just the Valley. In the more immediate vicinity is 'party central', with that circular pool and hot tub, as well as the terrace and lawn area.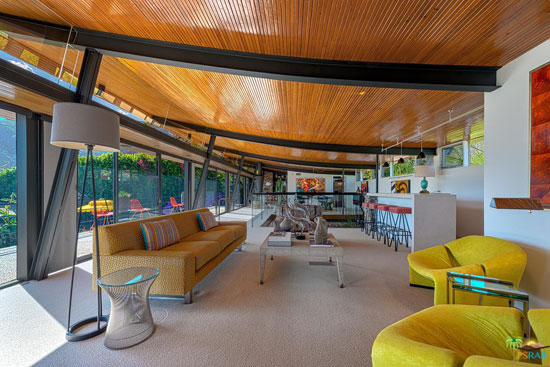 Sold on it? Well, there's more. So much more. That's the jaw-dropping interior.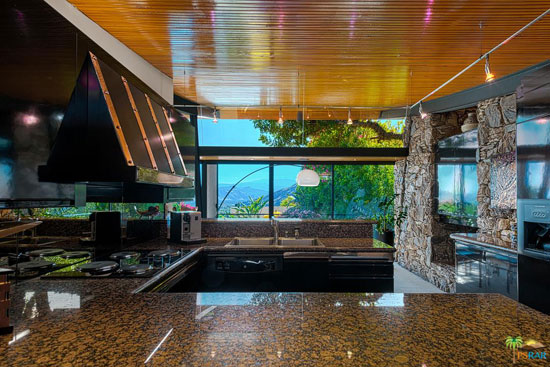 The curved wood ceiling, the stone walls and stone flooring, the open plan layout, the beams, that wonderful fireplace and bedrooms that offer more of those amazing views each and every morning.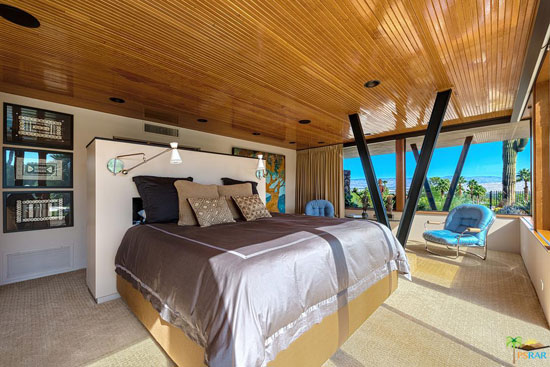 There's also a White designed steel pendant chandelier here too, along with an open tread, black steel staircase, the work of Albert Frey.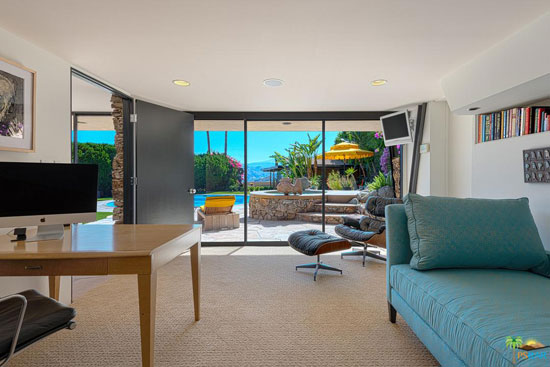 3,217 sq. ft. is the total living space, which includes three bedrooms and four bathrooms, as well as all that open entertaining space. Even the kitchen is stunning.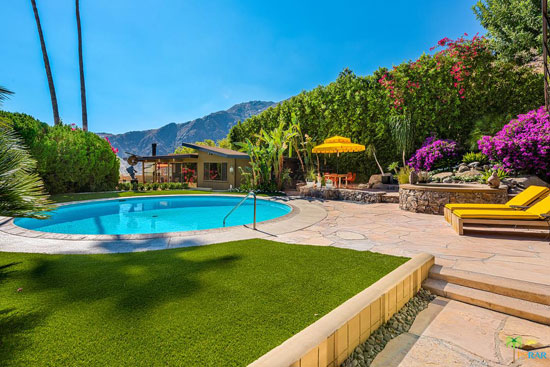 The images tell the full story and there are 50+ on the agent's site, all of which are worth your time. $2,795,000 gets you this one.
Images and details courtesy of Estately. For more details and to make an enquiry, please visit the website.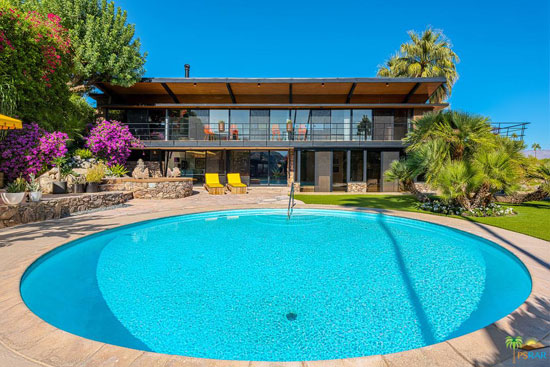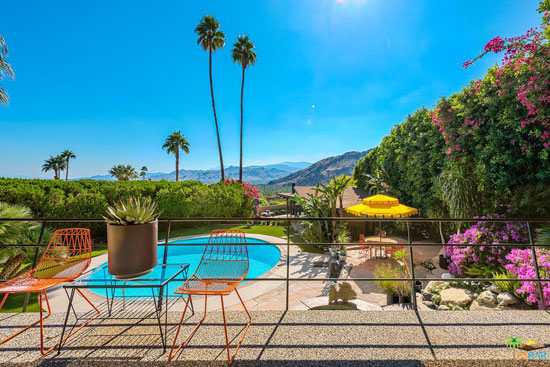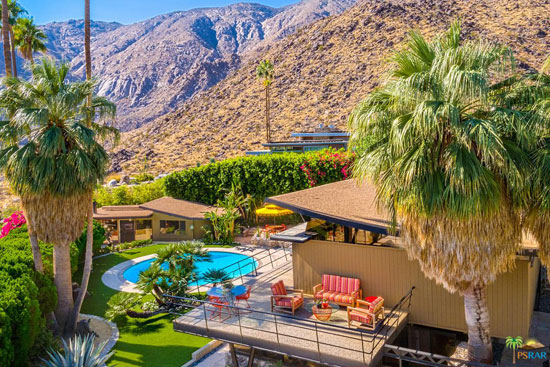 Property Location