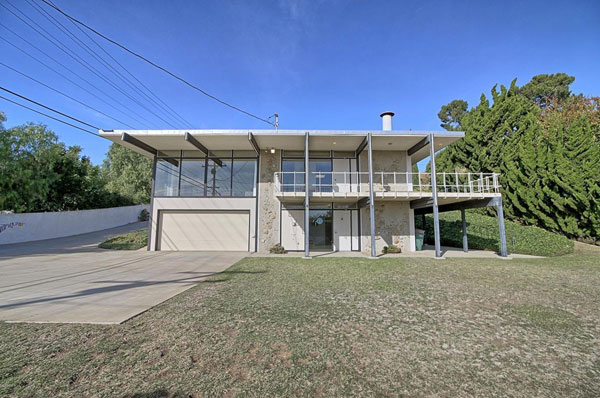 Plenty of originality to be found in this 1960s Fred Hummel midcentury property in Ventura, California.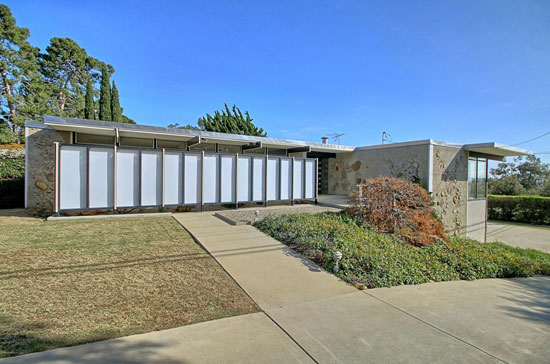 As you would expect of a house of this era, it's all about full height windows and open space, but with some architectural and design touches you perhaps wouldn't expect.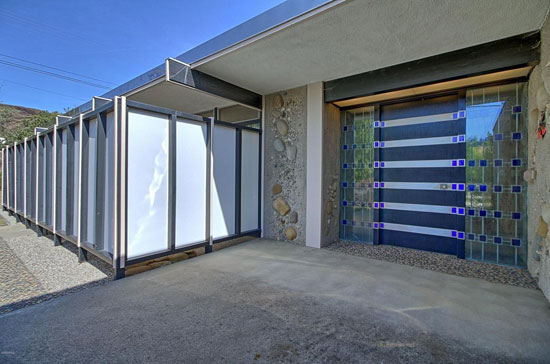 Everything from the fireplace, spiral staircase and the front door through to native rocks set into concrete panels for the feature inside and outside walls. The architect apparently selected the rocks, which were then placed by hand in pre-arranged patterns in the slab.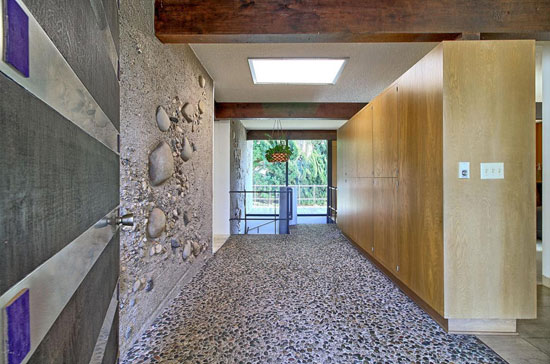 It's actually the first time on the market for this one too and it does show. Ok, some areas have been updated, like the kitchen for example. But there is an authenticity about this one throughout, which goes beyond those previously-mentioned details.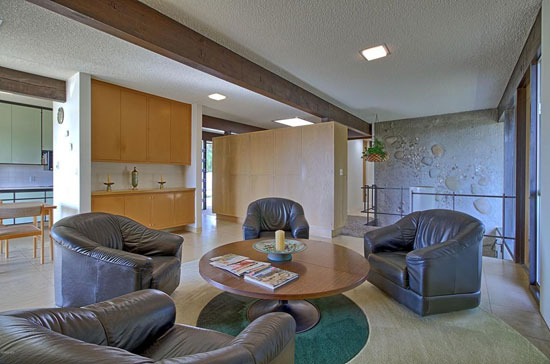 The beams, the internal doors, the flooring (in places), built-in units, the bathrooms, even some of the light fittings look original to 1961. I think it needs a touch of sharpening up and updating here and there, but this is still a very special house.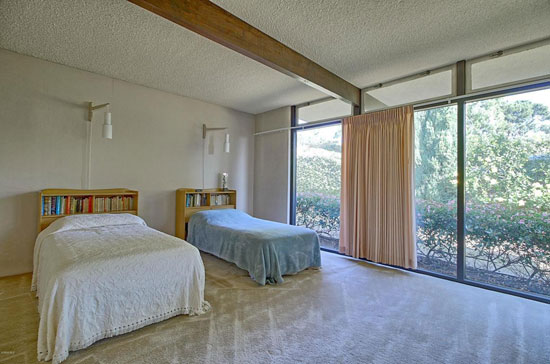 A good amount of living space too. 3,220 sq. ft. to be precise, which includes four bedrooms, three bathrooms and plenty of reception space, not to mention as games room. A good sized plot too. along with a built-in garage.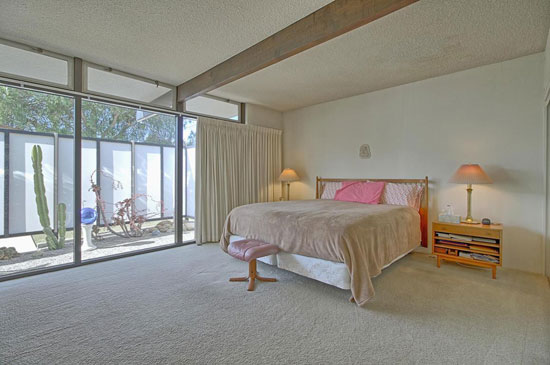 Not cheap at $1,900,000, but you wouldn't really expect it to be pocket money.
Images and details courtesy of Estately. For more details and to make an enquiry, please visit the website.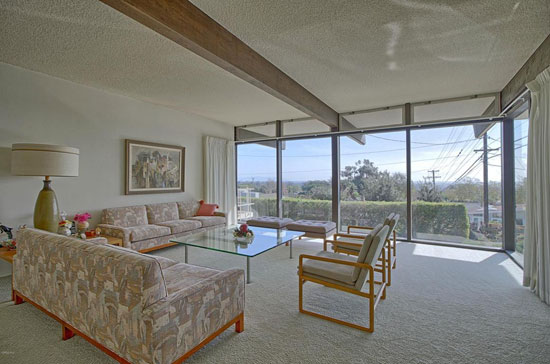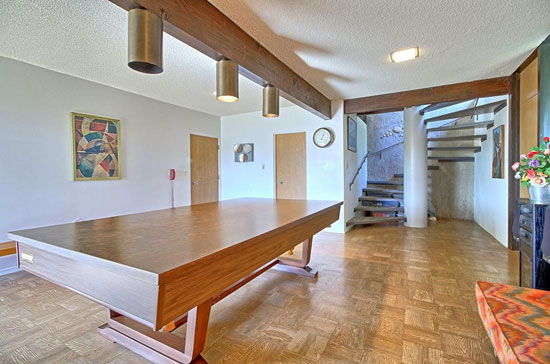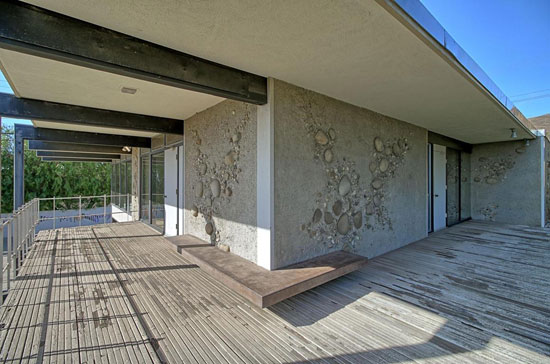 Property Location