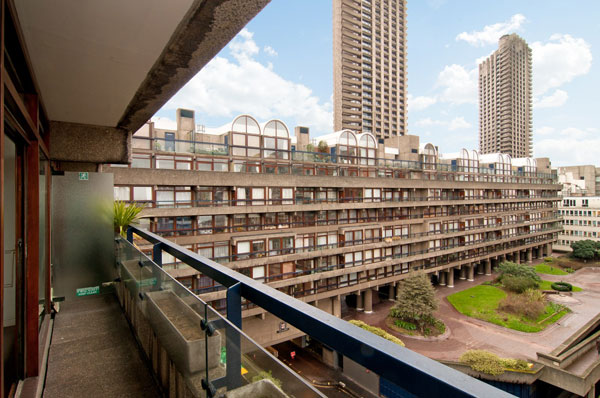 All the original features are still in place in this apartment in Breton House on the Barbican Estate, London EC2.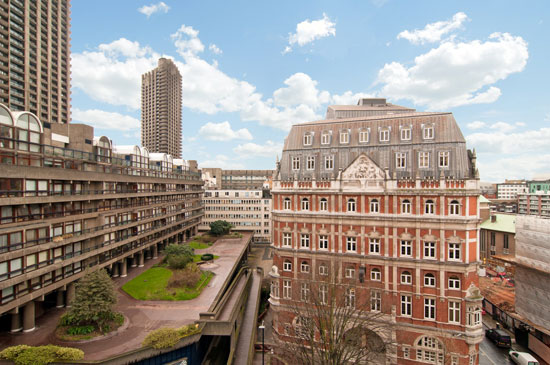 Breton House was completed in 1972, a terrace block on the Chamberlin, Powell & Bon-designed brutalist estate is made up of 99 studio flats and 12 two-room penthouse maisonettes, with this being one of those studios, specifically on the fifth floor.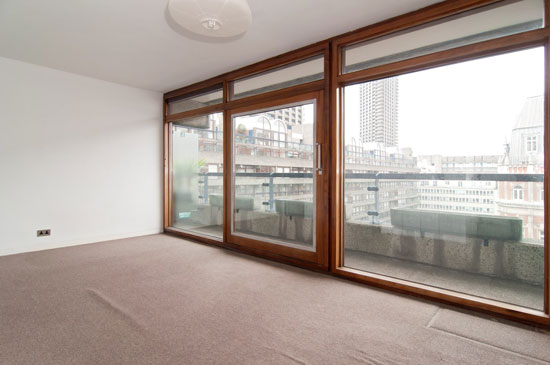 This F1A is also interesting for other reasons. First off, it is being sold off via the City of London and secondly, it is being sold pretty much as it was in the 1970s.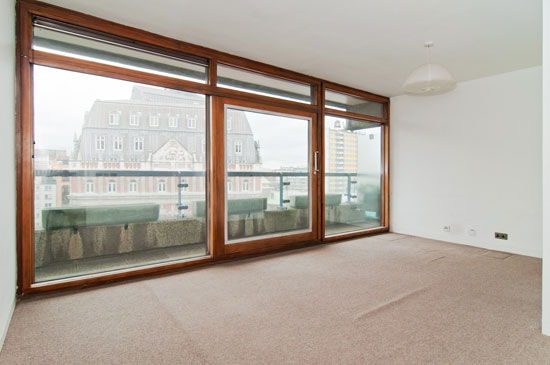 It retains all of its original features, including the Brooks Marine kitchen and original bathroom, both of which are huge selling points for this kind of apartment. In fact, it is also being sold with pretty much no finish too. It needs one putting in. This is your perfect blank canvas.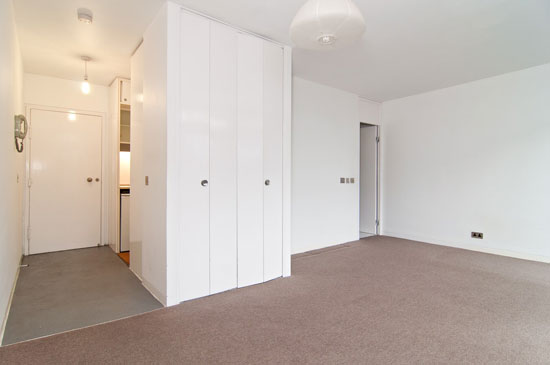 Of course, size is always an issue with this style of apartment and as such, don't even think of it as being any kind of family home. But if you are looking for a one or two-person place, it's worth a look. Of course, the studio space is also boosted by the full height and triple width floor to ceiling windows which run the length of the studio with a glass sliding door leading to the balcony / fire escape.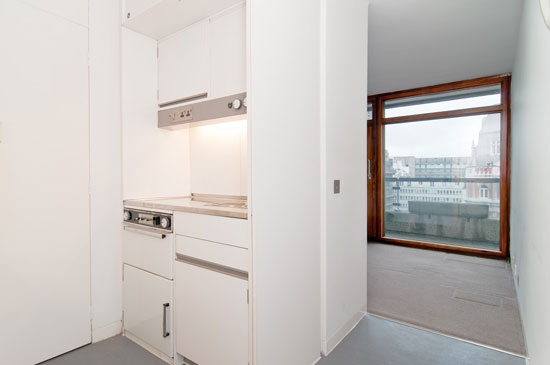 Note that the apartment has underfloor heating and you get use of the gardens as part of the deal.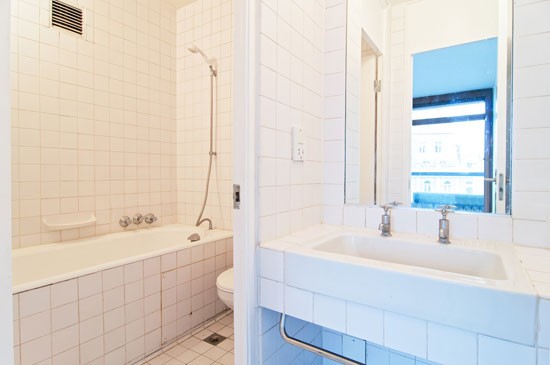 Desirability means even something as modestly-sized as this doesn't come cheap. It is on for £435,000.
Images and details courtesy of Hamilton Brooks. For more details and to make an enquiry, please visit the website.
Property Location