Frank Lloyd Wright classic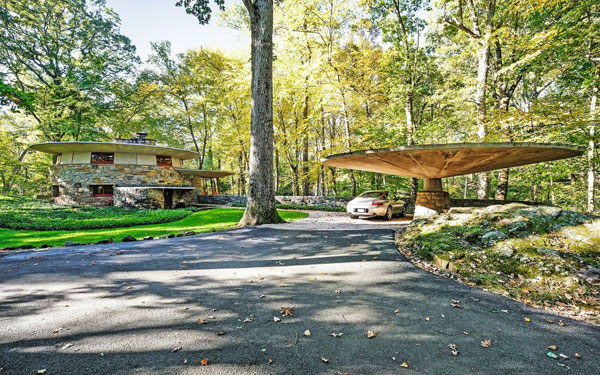 This is rather special. A chance to be the next owner of the Frank Lloyd Wright-designed Sol Friedman House in Pleasantville, New York. Love of circles essential.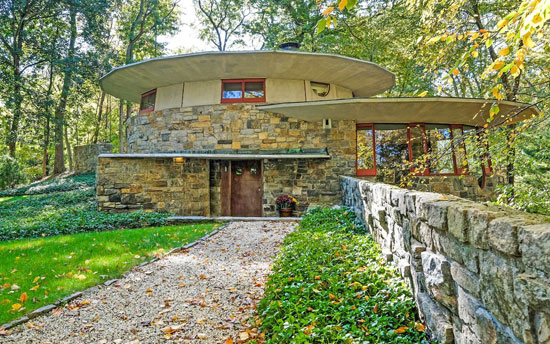 Dating back to 1948, this the first of the three Frank Lloyd Wright-designed properties built in the 'Usonia Homes' development outside of New York City, based around FLW's use of circular design. Something that is perhaps most evident in the Solomon R. Guggenheim Museum in New York itself.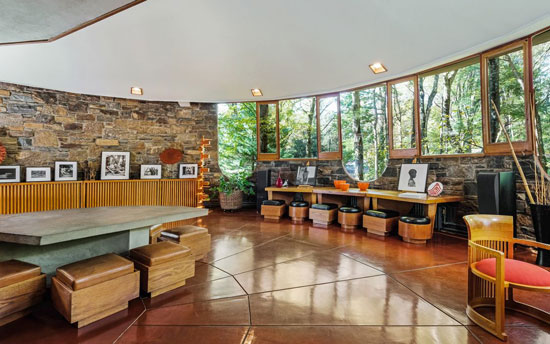 The agent describes it as a 'full-time home or amazing hidden retreat' (depending on how much you have in the bank), with the latter perhaps an option with this place being just 50 minutes north of Manhattan.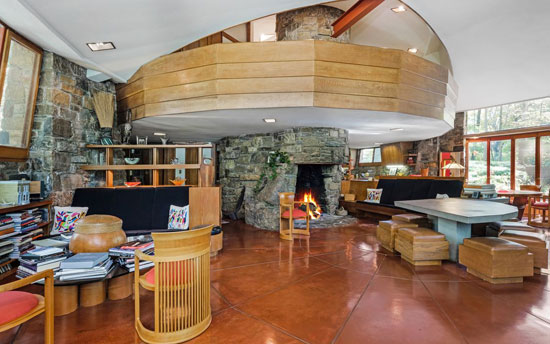 Has it changed? Hard to say. Updates are evident, but really it looks like just practical things like updating fixtures and fittings. The basis of this place is pretty much untouched.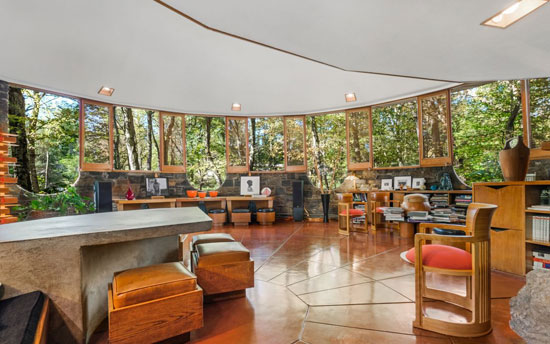 The architecture itself obviously, described as an 'innovative overlapping circular masonry design' that brings together structure and nature, as well as the outside with the inside.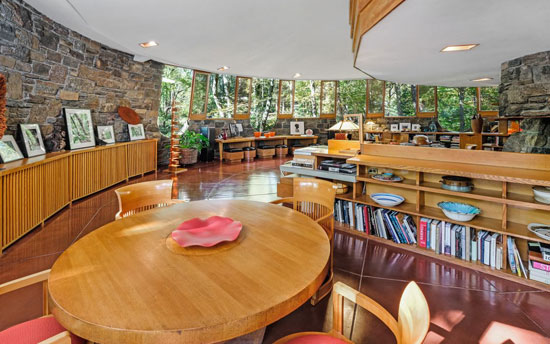 Much of that is down to the wood and especially the exposed stone that's a key part of this design, both in the walls and with the amazing central stone fireplace.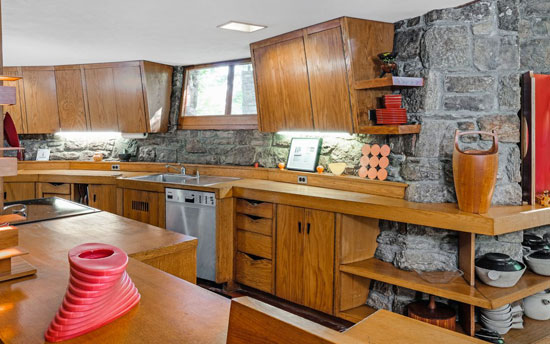 Talking of wood here are so many built-in wood units here, which are, of course, designed by Frank Lloyd Wright himself. All of which are as useful and as contemporary today as they were back in the mid-1940s. Timeless.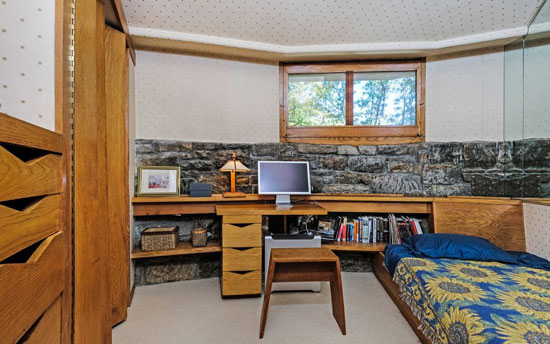 2,164 sq. ft. of living space within, including the flowing reception space that takes in both there dining area and eventually the kitchen. That gallery area above is pretty special too. Three bedrooms and 2.1 bathrooms too (not sure about the .1 but if you are, do let us know).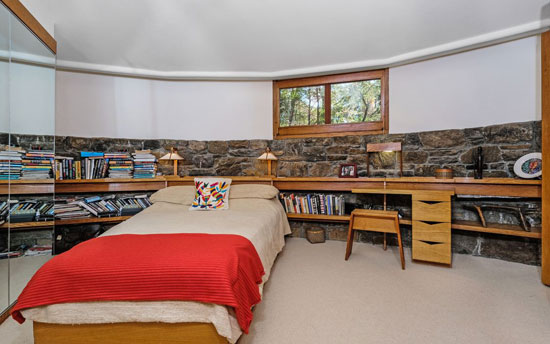 Oh yes, there's one other thing we have to talk about. That amazing, mushroom-shaped concrete pedestal carport. I would probably spend the day just staring at that.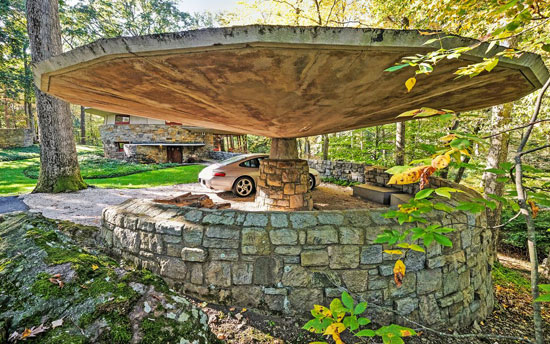 A dream of a house and if you love it, you'll be pleased to know that there are many more images at the agent's site. If you have the money you can buy it too. The price is $1,500,000, which works out at around £1,084,000.
Images and details courtesy of Houlihan Lawrence. For more details, images and to make an enquiry, please visit the website.
Thanks to Beverley for the tip off!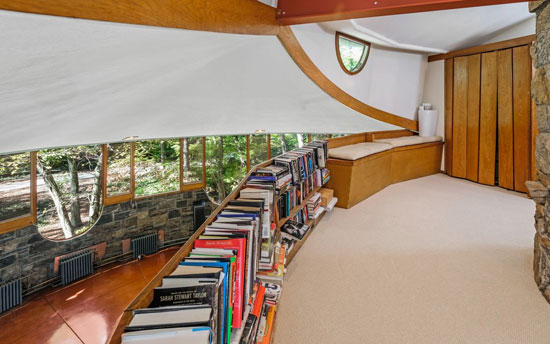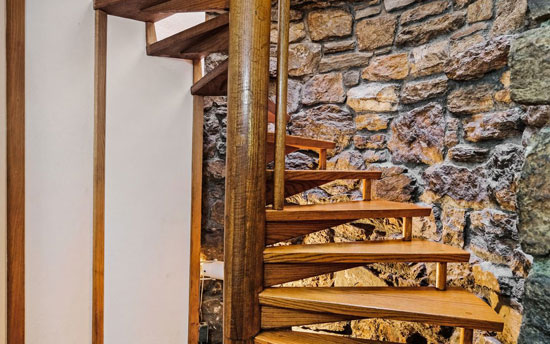 Property Location