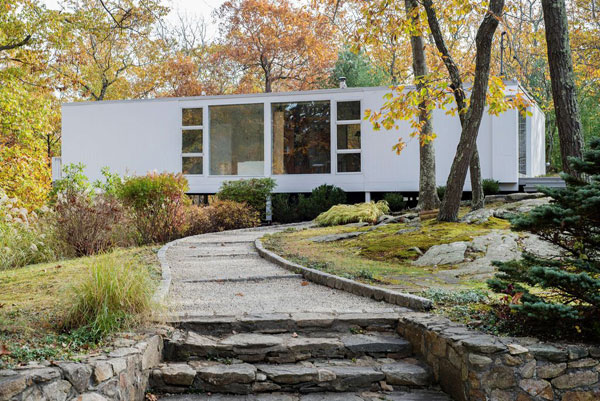 Such an amazing piece of architecture. Hard to believe that the John Black Lee-designed Lee House 1 in New Canaan, Connecticut dates back to 1952.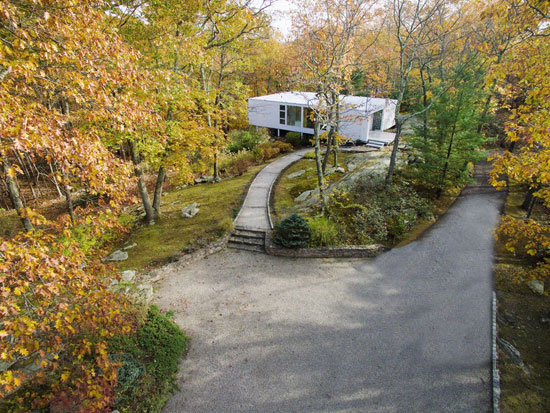 This would be radical architecture in 2017. But in 1952, this place must have looked like an alien spacecraft landing in the woods. I think it still looks like that now.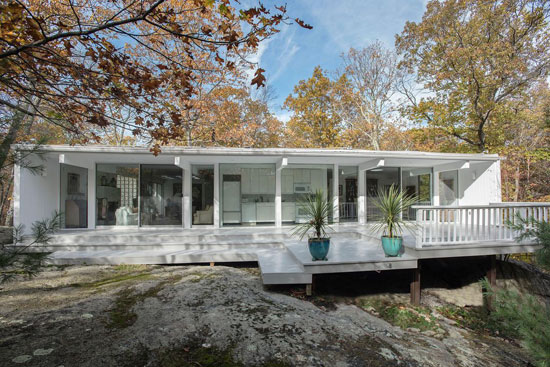 A star of New Canaan's mid-century modernist scene, this place site in three acres and offering a single storey design that site above and within the woodland around it. The ultimate 'get away from it all'.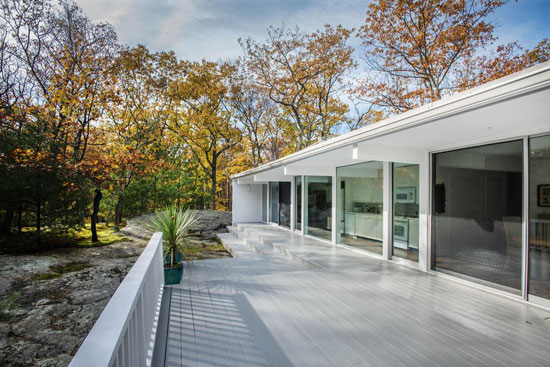 If you want to take in the surroundings, you are in luck. This one has a wall of glass running the full length of the property, as well as extensive terraces. Oh yes, there's an inside too.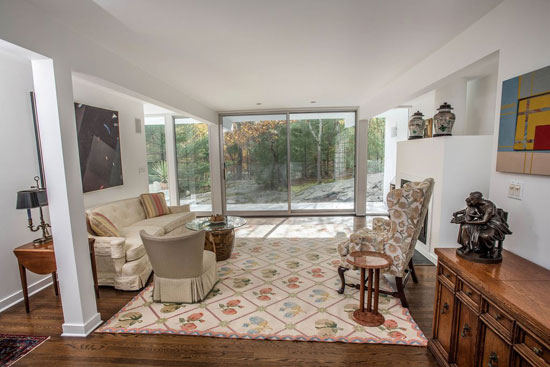 But not quite as thrilling as we might have hoped. It's obvious that Lee House 1 has been updated and the interior, although in keeping with the principles of the build, just seems to lack a certain something.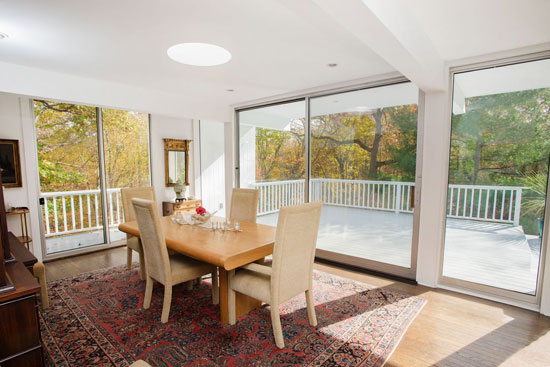 Ok, we are only going off the pictures, but the white finish throughout just lacks the 'wow' factor. We can't see to many original features either although again, that might be down to the imagery. We might thank differently id the the house was dressed in keeping with the original era.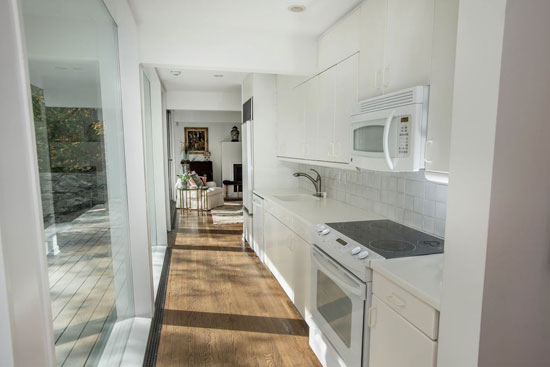 But that's just us being a little critical. This is a gem of a house and we only wish we were the ones moving in. If you are considering it, you will want to know that the house has 1,500 sq. ft. of living space, which includes two bedrooms and two bathrooms. Plenty of storage space in the double garage, which isn't far from the main house.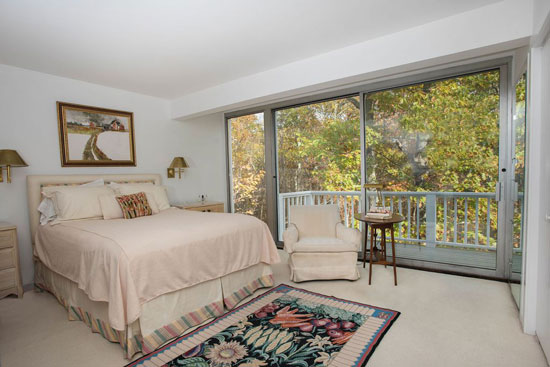 $1,350,000 is the price, should you be tempted.
Images and details courtesy of Zillow. For more details and to make an enquiry, please visit the website.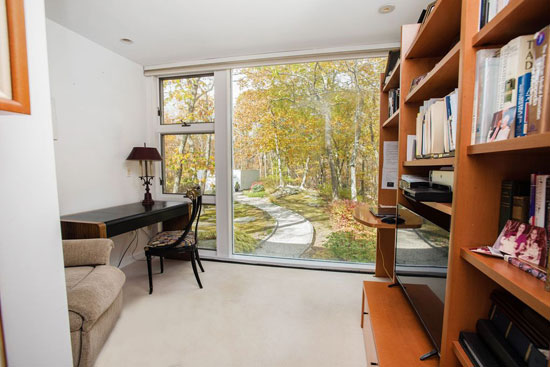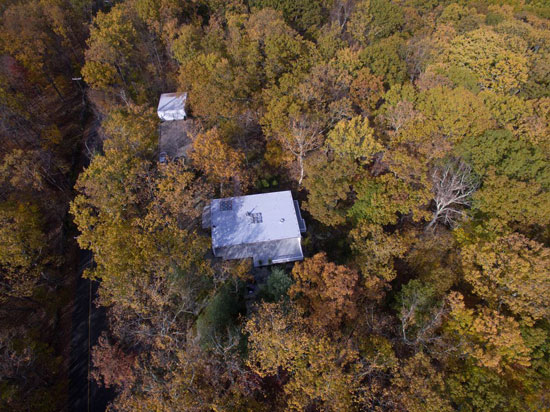 Property Location