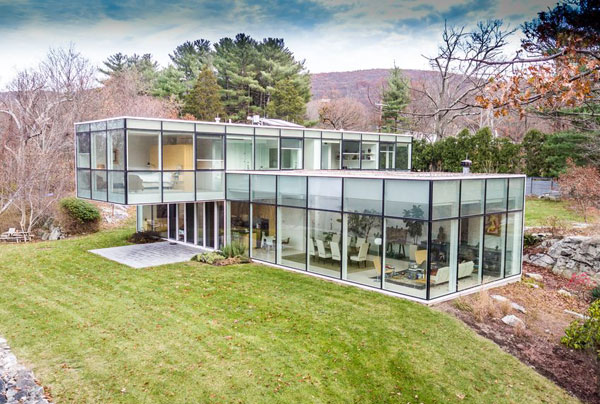 How does residing in a glass box suit you? If it does, check out this Toshiko Mori modernist property in Garrison, New York.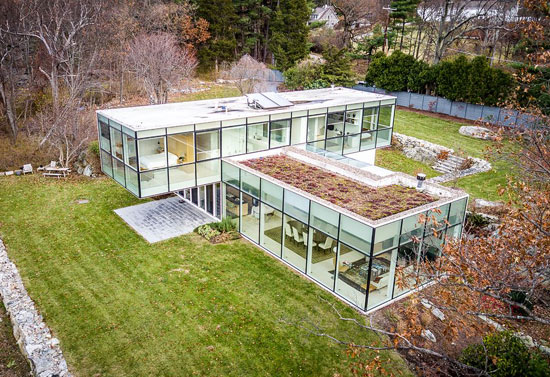 Well, you can check it out up to a point. The issue here is a lack of internal images. We have one and let's be honest, you can probably have a peep through a window if you zoom in. But we're still in love with this one, regardless.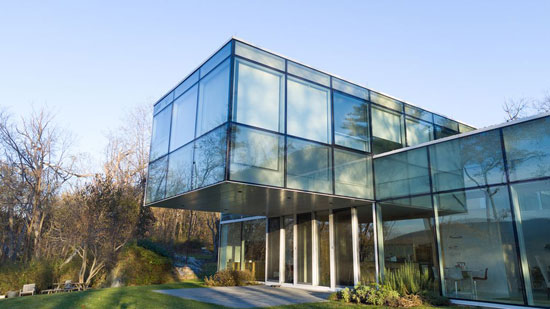 Described as mid-century modern design that is 'morphed into a 21st century masterpiece', this has the pedigree of a noted architect and a 'wow' factor from all of those glazing.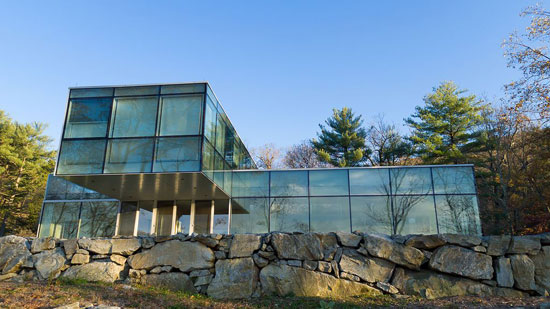 According to the agent, each wing is 'juxtaposed to honour the 4 directions' with the western view taking in the Hudson River and Storm King mountain. Sections of the house are also cantilevered, which only adds to the striking design.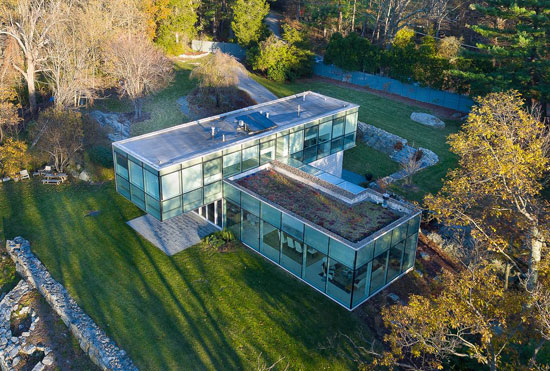 The house also has a Sedum roof garden, as well as geothermal heat and an overall green construction, should you be looking for something eco-friendly.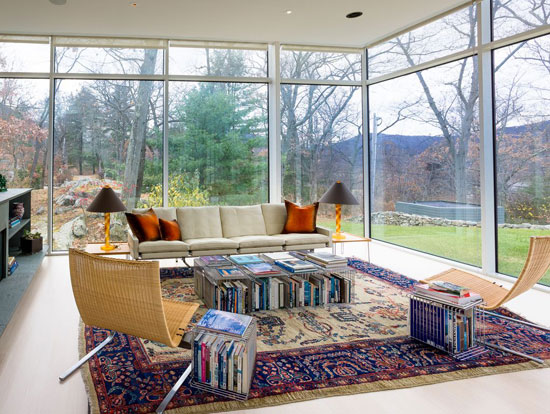 Living space covers 3,382 sq. ft. and includes three bedrooms and four bathrooms, as well as what looks like a good amount of open reception space judging by the photos. As for the garden, that's the work of landscape architects Quenelle & Rothschild who are known for the Hudson River raised Park in Chelsea as well as the park at the Statue of Liberty. So some pedigree there.
Of course, this one doesn't come cheap. It's up for £4,950,000.
Images and details courtesy of Zillow. For more details and to make an enquiry, please visit the website.
Property Location