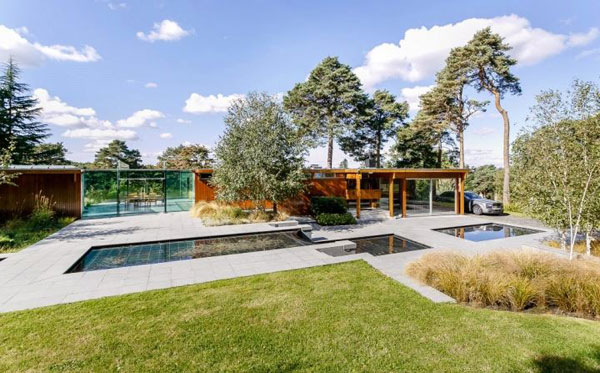 We are kicking off the year with something very special. This 1960s Erno Goldfinger Teesdale House modernist property Windlesham, Surrey.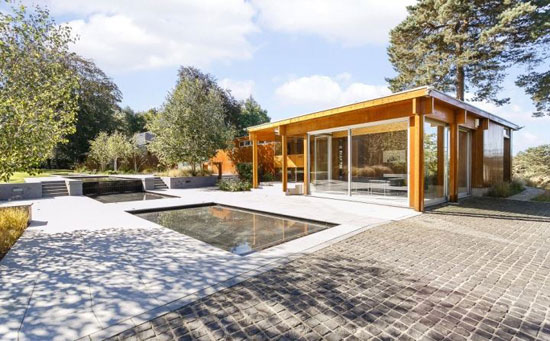 Special because the grade II-listed Teesdale House was a big budget affair. It was built for Jack Perry, a businessman who made his money developing trade links with China in the 1950s and 1960s.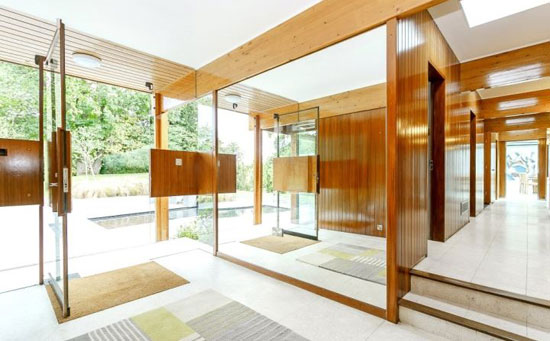 According to Historic England, this is the only post-war private house in original condition by Erno Goldfinger, with the architect able to express himself here with luxury materials and high end finishes thanks to that big budget. Many of those details and finishes are still in place.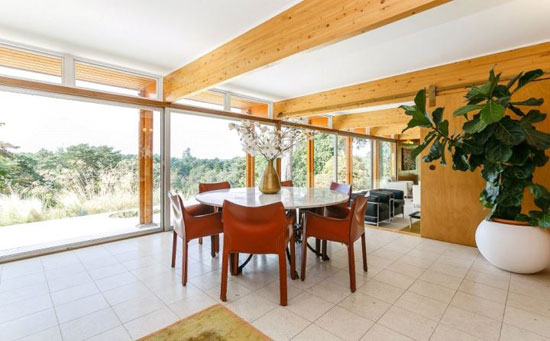 As for the design itself, that's of timber post and lintel construction, with the single-storey house clad in timber and with full-height glazing and a flat roof. The living space is open plan, designed around a central conservatory.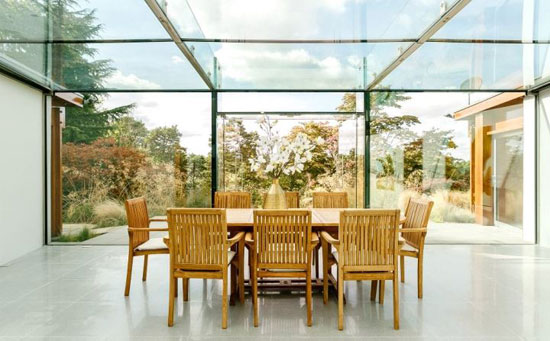 Once inside you will be greeted by large open plan drawing room and dining room that open out on to the south facing terrace. Ideal for a party. The kitchen is at the end of this space, complete with separate larder, which essentially keeps the kitchen, like the rest of the house, nice and tidy, as well as minimalist.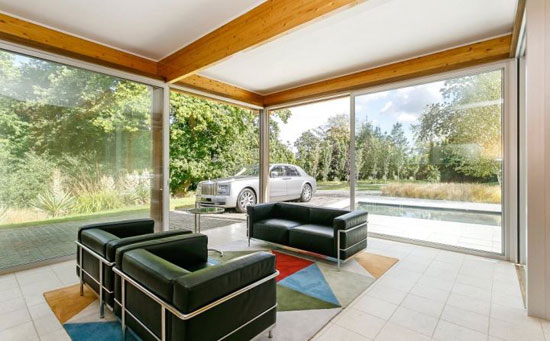 At the front of the house is a 'grand office' with two glass walls, while the separate glass dining hall provides a link between the entertaining areas and the bedroom accommodation.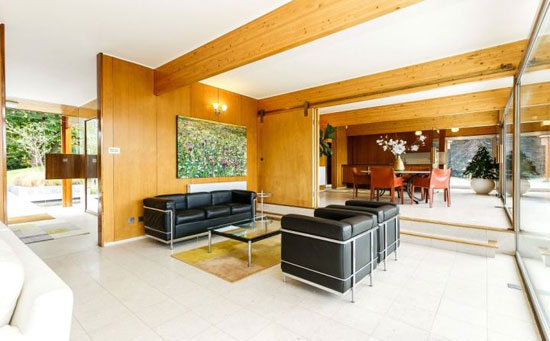 Talking of the bedrooms, that includes the master suite with large en suite bathroom and views of the grounds, along with three further one of which has an en-suite shower. The rest of the space is the guest cloakroom, utility room and several storage areas.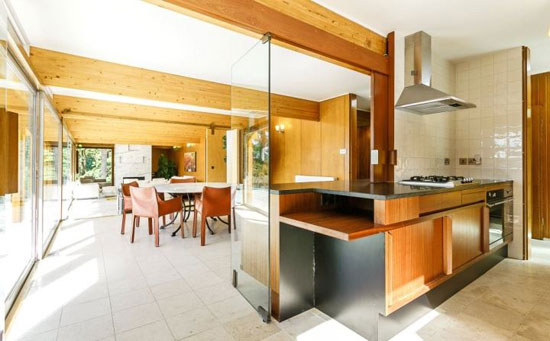 Of course, that's just half the story. The preserved finishes throughout are something special, not least the beams and timber walls, as well as the fireplace set in a freestanding wall clad in marble, the sliding screens, original cupboards, quarry-tiled floors and so much more. Historic England has a detailed breakdown here.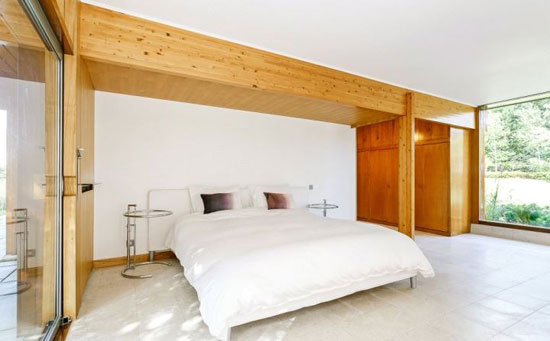 Outside space is worth talking about too. Teesdale is approached via gates onto a long driveway leading to 'ample' parking beyond. There should be as you get four acres of land with this place and a design that makes the most of them in terms of views. Lawns, an entertaining terraces and of course, plenty of mature trees and plants, along with a rather cool water feature. I'm guessing the services of a gardener are probably required.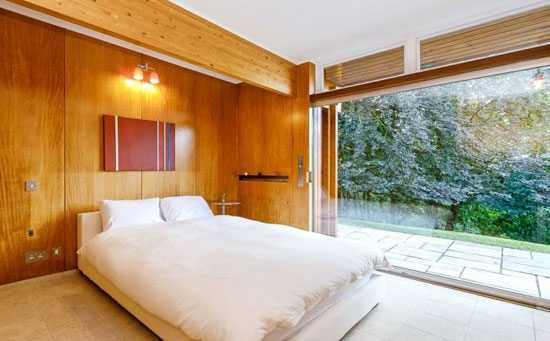 If you are shopping for this place, you can probably afford one too. The guide price here is £3,000,000 and if my lottery numbers come up, I'll be moving in pretty much straight away.
Images and details courtesy of Savills. For more details and to make an enquiry, please visit the website.
Thanks to Connor Flys on Twitter for the spot.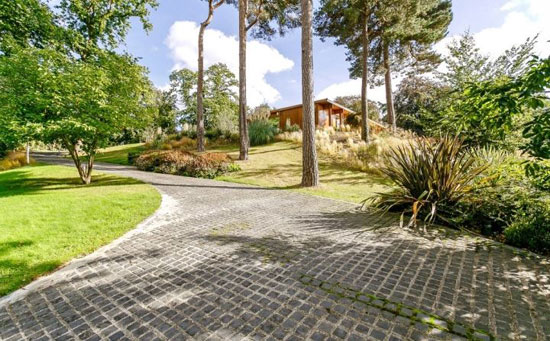 Property Location