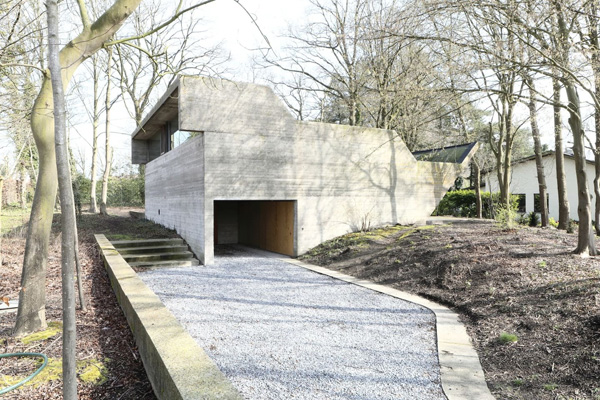 Well, this is the big one. The WowHaus Top 50 most popular houses of 2017 and the top 10 on the list. Number one rather sums up the last 12 months.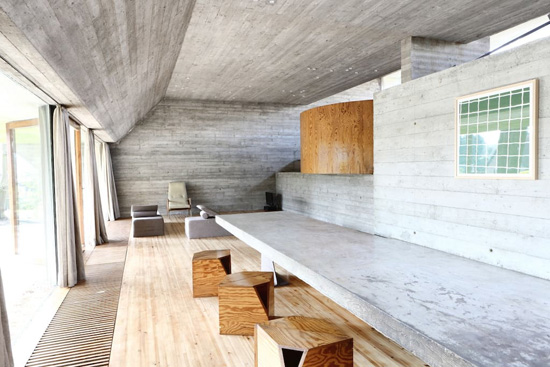 10. 1970s Julian Lampens-designed brutalist property in Sint-Martens-Latem, Belgium
Described as 'one of the most radical residences ever built in Belgium', this one is now available to rent via Airbnb. Which makes it more accessible than many on this list.
Built for Albert Van Wassenhove, who was a teacher with a passion for contemporary art and architecture, it was bequeathed to the University of Ghent, then loaned to the Museum Dhondt-Dhaenens in Deurle, who now rent it out for a limited time. Concrete, glass, geometric shapes and a design that brings the outside in. Amazing house.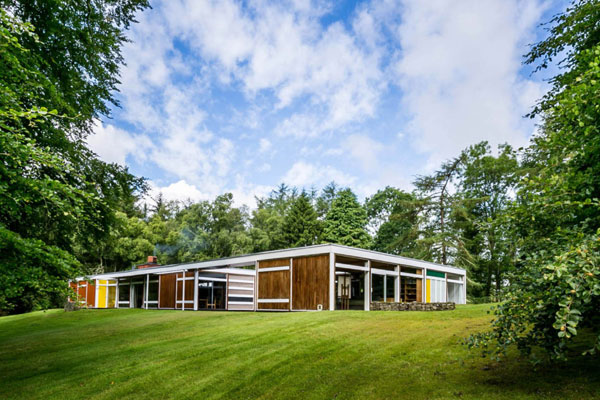 9. 1950s midcentury modern: Peter Womersley-designed Klein House in Selkirk, Scottish Borders
Our personal favourite and a house with a rare Category A listing from Historic Environment Scotland.
Dating back to 1957 and commissioned by textile designer Bernat Klein, this stunning single-storey, midcentury modern property sits in over three acres of land, offering some wonderful views of the Scottish countryside through its floor to ceiling windows. Little has changed over the years with the exception of a studio wing, which was added with architect Womersley's approval.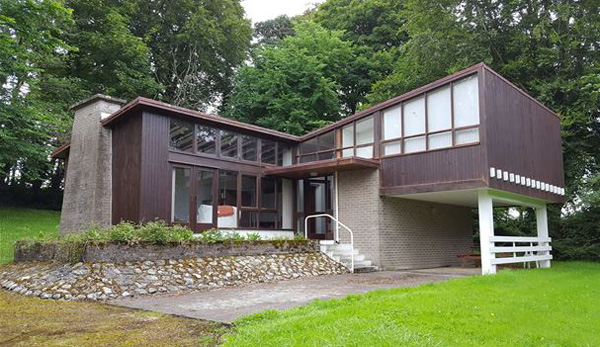 8. Affordable modernism: 1960s four-bedroom property in Williamstown, Whitegate, County Clare, Ireland
This one definitely got a lot of people pondering the merits of a move to Ireland.
Dating back to 1963 and on the shores of Lough Derg, it really is a striking piece of architecture with a location to match. The downside is perhaps the interior, which definitely needs some work. But at £166,000, this looked an absolute steal.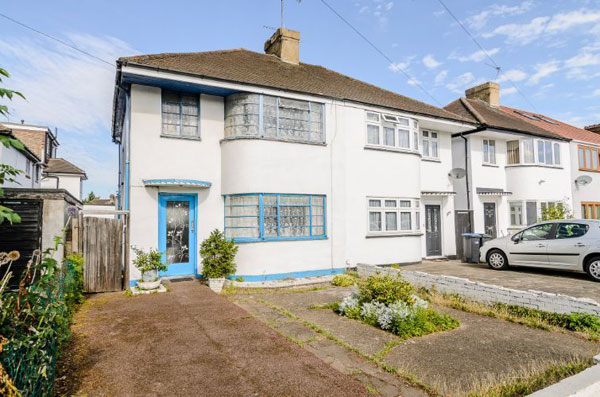 7. Time capsule for sale: 1930s three-bedroom property in Enfield, north London
A lot of people fell for his time capsule. Hopefully it fell into the right hands.
This 1930s house was obviously updated in the 1950s, but little has changed since and as such, this could prove to be dream 'retro pad' for someone or the basis of a 1930s makeover – there's plenty of that period still in place too. Either way, it is rather unique.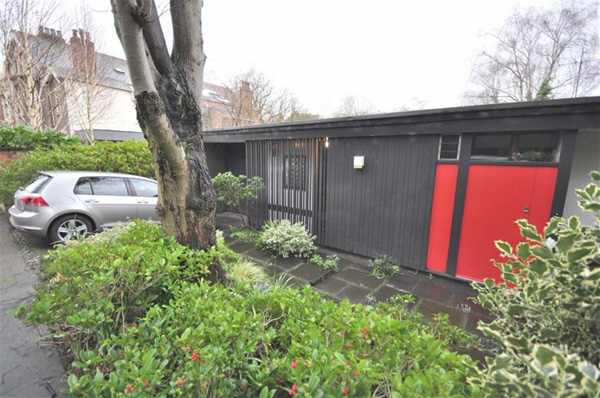 6. Grade II-listed modernism: 1960s John Parkinson Whittle-designed property in Didsbury, Greater Manchester
I remember this one going up with little fanfare from the agent, which is odd, as there is so much to talk about here.
In fact, the agent didn't mention that this 1963 property is grade II-listed and the work of John Parkinson Whittle as the Whittle family home. Historic England described it as a 'good and rare example of a small modern house that displays design influences from both Scandinavia and the United States'. The number of original features still in place also played a hand in the listing status too. Fascinating place.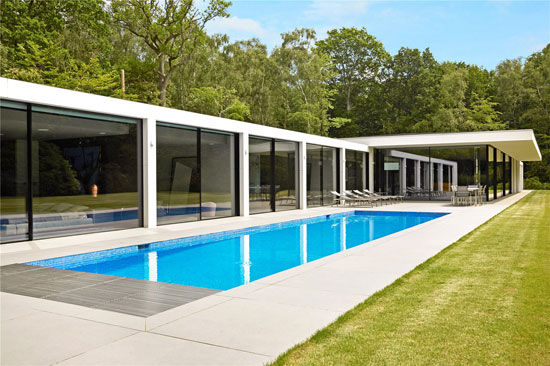 5. Grand Designs: Modernist property in Colgate, Horsham, West Sussex
If you are an avid viewer of Grand Designs, then you might well recall this one.
This was (and perhaps still is) the biggest house ever constructed on the show when it featured back in 2015. Its rather minimal modernist style might stuck in your mind too. A huge house on a huge plot which, of course, doesn't come cheap.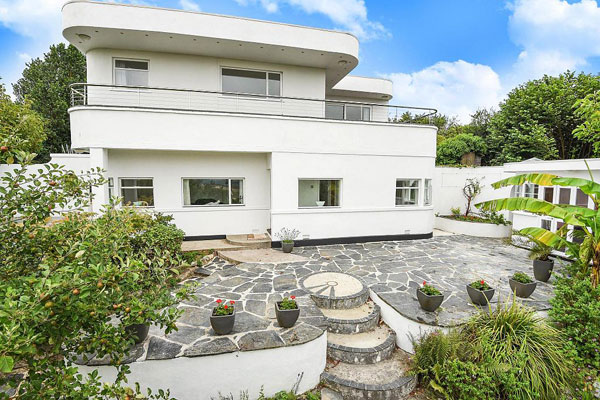 4. 1920s art deco: Four-bedroom property in Truro, Cornwall
Two houses in the top 10 are returning entries. This is one of them.
It first featured back in 2011 and originally was a single-storey property. An extra level has been added, but very much in keeping with the original design and as a result, adding in some stunning views too. You'll also love the period garage with office above.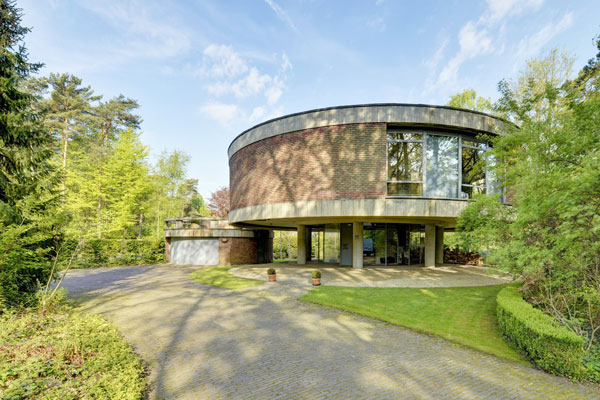 3. 1970s brutalism: Jackie Cuylen-designed property in Herentals, Antwerp, Belgium
Before I started compiling this list I had an idea of what might be at the top of the pile. This was definitely one of them.
Circular modernism or brutalism from the mid-1970s, it also includes a garage, which is an architectural statement in itself, with terrace area on the top (accessible directly from the house) plus changing room and toilet for the pool. Round houses sometimes don't work in practice once inside, but this one does. Well thought out and incredibly cool.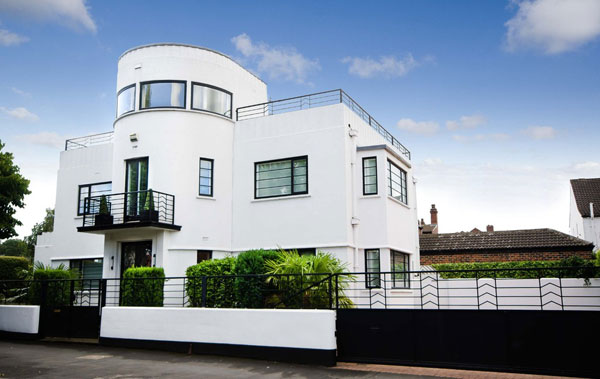 2. 1930s Blenkinsopp and Scratchard art deco property in Castleford, Yorkshire
A second returning property, which says everything about the design of this art deco place on Yorkshire.
A large art deco property, one that was originally a doctor's surgery as well as a house for its first owner, Dr Innes Pragnell. It continued to operate as both into the 1950s before being used solely as a residence. Updated, but so many period features still in place here. It's also one of the cheaper houses on the list, primarily because of its location. A special place and possibly still on the market.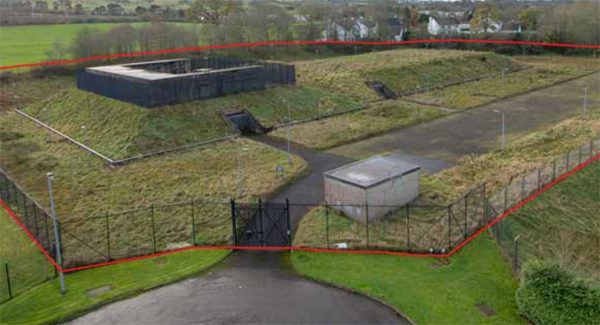 1. Nuclear bunker for sale in Ballymena, County Antrim, Northern Ireland
2017 is pretty much summed up by the fact that our number one house is a nuclear bunker.
And not just any nuclear bunker. The site here was commissioned in the late 1980s, opening in 1990 and according to the agent, 'one of the last and most technically advanced bunkers built in the UK, fit and ready to go if required.
So interlocking double blast doors, dormitories, male and female toilets, commercial kitchen facilities, a BBC audio visual broadcasting facility, conference facilities, air filtration systems, conference rooms, decontamination chambers, plant rooms and oil storage for example. Substantial too. with living space for up to 236 people.
£575,000 was the asking price for this place and judging by its popularity, quite a few people were considering it.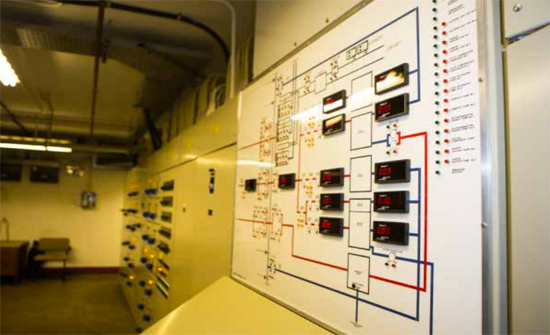 That's it then, thanks for checking out our review of 2017. If you want to see the rest of the top 50, you'll find them here:
WowHaus Top 50 houses of 2017 (numbers 50 – 41)
WowHaus Top 50 houses of 2017 (numbers 40 – 31)
WowHaus Top 50 houses of 2017 (numbers 30 – 21)
WowHaus Top 50 houses of 2017 (numbers 20 – 11)