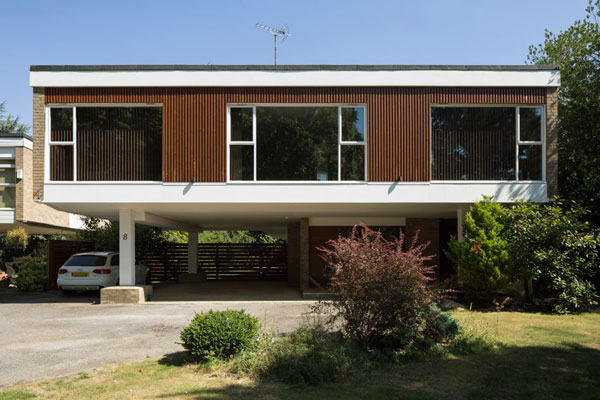 So after numbers 50 – 41, 40 – 31 and 30 – 21 we have the WowHaus Top 50 houses of 2017 numbers 20 – 11.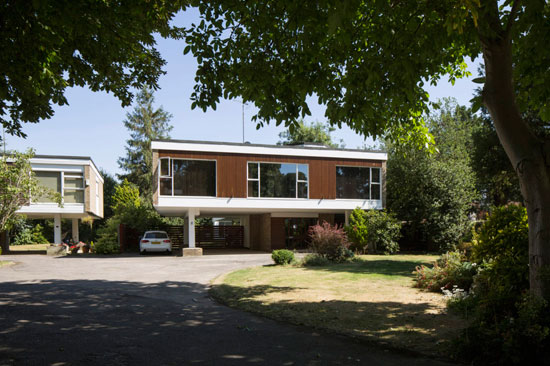 20. 1960s modernism: Clear Architects-designed property in Roydon, Essex
More to this one than initially meets the eye.
Yes, it is a fine example of 1960s modernism, but it is a house fairly recently renovated. An impressive job too, keeping the look, feel and facade of the original house, but updating the interior into a modern-era, open living space.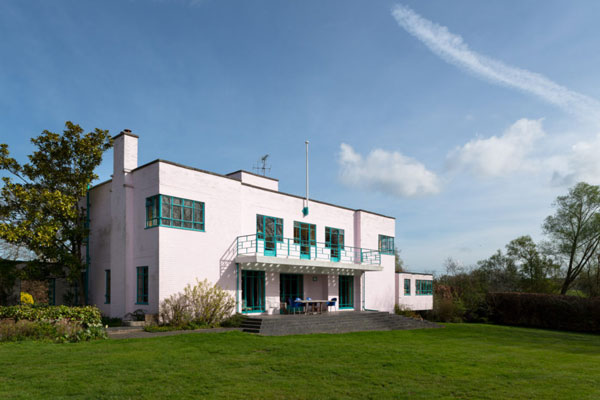 19. Grade II-listed art deco: 1930s Messrs Joseph and Sir Owen Williams-designed property in Great Easton, Essex
Not a lot of the modern era here.
The house was actually designed for W. F. Crittall, from that Crittall family. In fact, the second son of Francis Henry Crittall, the founder of the much-loved window company. That's one selling point, with the other being the originality throughout this place. If you love the era, you will fall for this one.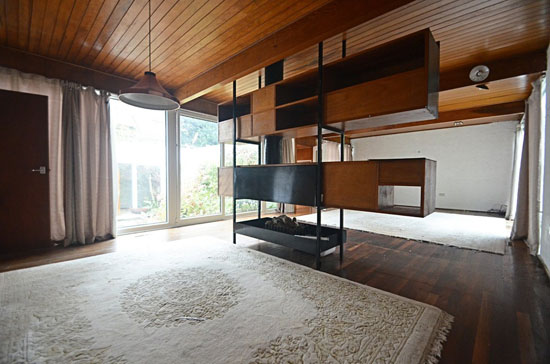 18. In need of renovation: Tioga 1960s modernist property in Keston, near Bromley, Kent
This one actually did need some work. But in a good way.
It had been rented out for some time, but it required work to bring it back to its best. However, it had a lot going for it, not least the original features within, which really do need preserving. Sadly, it was also on a large plot, which made the chances of that slim.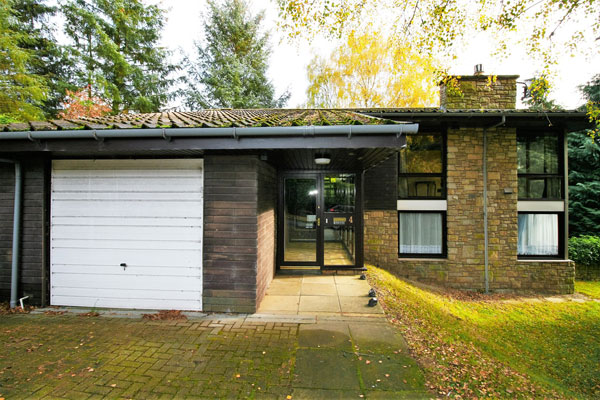 17. Affordable modernism: 1970s four-bedroom property in Galashiels in the Scottish borders
An interesting area for modernism, although this place in Galashiels isn't an obvious one.
Late 1960s we think, with not a lot of change over the decades. However, this is a design that has aged well and although you will need to freshen it up, this could be a dream modernist pad for a modest outlay.
16. 1970s Michael Graves property in Fort Wayne, Indiana, USA
Hopping over the Atlantic for a house that still looks contemporary. Even futuristic.
The angles, the glazing, the open spaces, the colours – there's even an original Graves wall mural still in place, worth $50k in its own right. In light of that, we're surprised to see this one up for just $264,888. That's a lot of house for the money.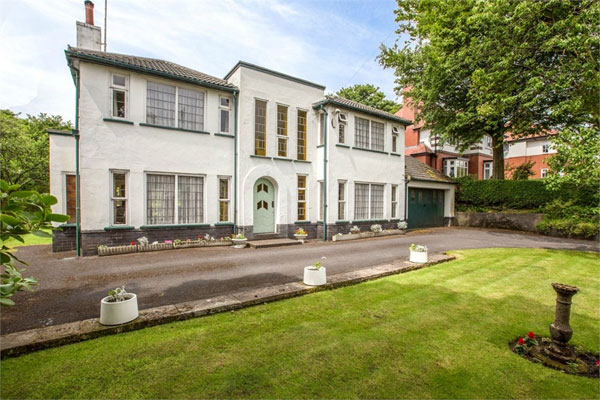 15. In need of renovation: 1930s art deco-style property in Bolton, Lancashire
Nothing futuristic here. Another house in need of some preservation.
It's actually not too far from us and if we had the money, we would have considered it. A rather grand, deco-style property with so much of the past still in place. It would be criminal to see all those features ripped out.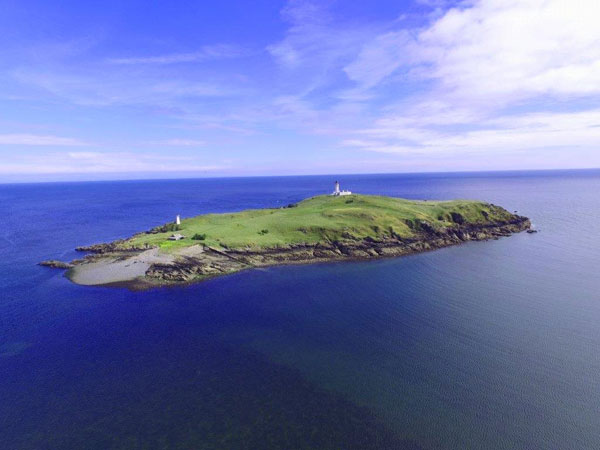 14. Own an island for £300k: Little Ross Island off the south west of Scotland
Yes, your very own island for less than a flat in London.
The catch? Well, if you work in London it might be quite a commute. But if you don't, you get a 29-acre island plus buildings, including a lighthouse keeper's cottage, but sadly not the lighthouse itself. You probably need to now how to work a boat if you want to spend time here too, as there's no mention of a ferry.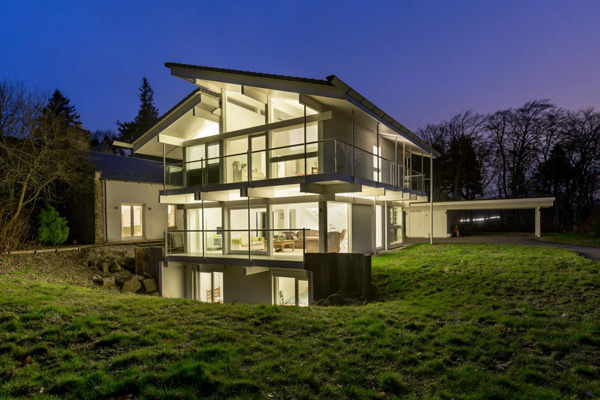 13. Huf Haus for sale: Five-bedroom property in West Linton, near Edinburgh, Scotland
Our highest placed Huf Haus and for good reason too.
One of just seven Huf Haus properties in Scotland, this place is substantial and offers everything you want from a 'Huf' design. But for a lot less than the Huf builds in England.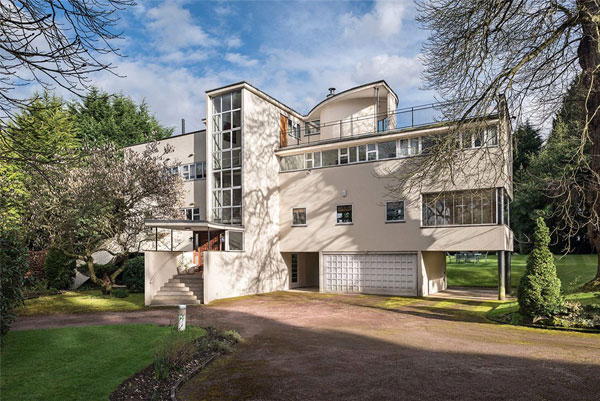 12. Grade II-listed modernism: 1930s Connell, Ward and Lucas-designed property in Rickmansworth, Hertfordshire
Simply stunning architecture from one of the great names in modern British architecture.
Grade II-listed, it has everything you want from the outside, but inside it has been heavily updated, so might not be for everyone. But still, much to admire here.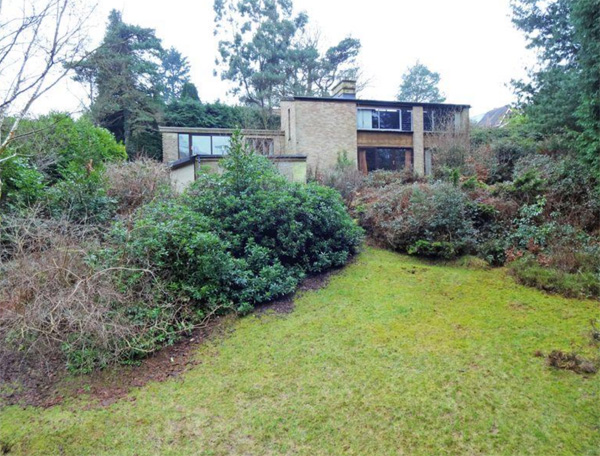 11. Time capsule for sale: 1960s modernist property in Grayshott, Hampshire
We will end this segment by taking a step back in time to the 1960s. That's pretty much what you can do if you visit this one.
Exposed brick, exposed stone, wood panels, open living space, a period built-in bar, angled and high ceilings, open stairs, a gallery area over the living room and a feature stone fireplace are just some of the detail still intact. Yes, you will need to budget for work, but it will be a labour of love.