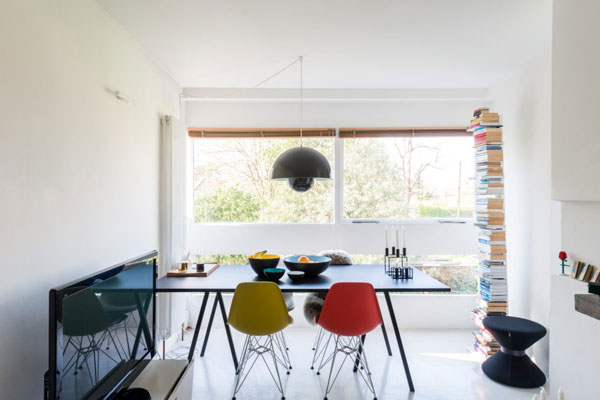 Another of these on the market. But any apartment in Stirling & Gowan's 1950s Langham House Close in Richmond, London TW10 tends to be popular.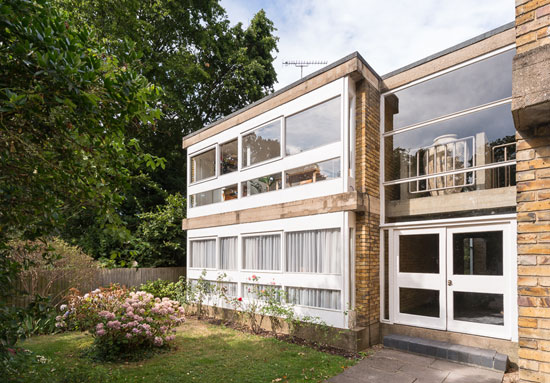 You probably know that this development has grade II*-listed status, described by the 20th Century Society as 'a benchmark against which all other apartment blocks can be measured'. So some pedigree.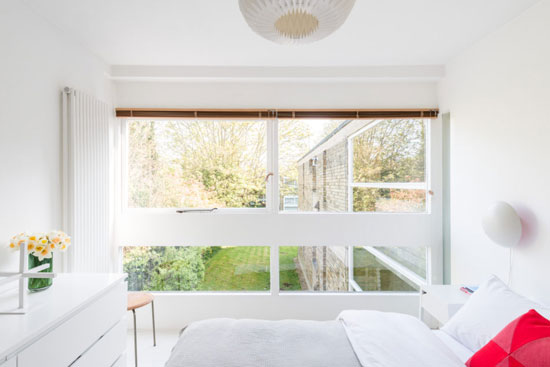 That status is down to both the design of the buildings here and the condition of them. They date back to between 1957 and 1958 and by and large, little has changed over something like six decades.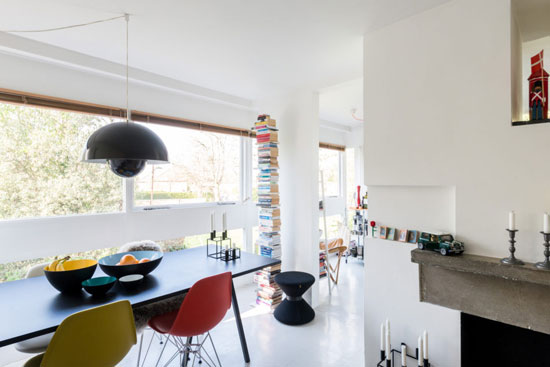 At least, in terms of the building. Inside each apartment, it is really down to the taste and attitude of the owner. This one has definitely had a thoughtful owner.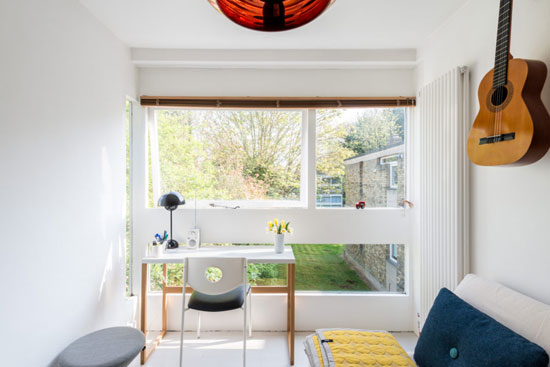 The apartment here is on the first floor of one of the 'garden pavilion' blocks and does keep some of its original features, including the floating internal walls and fireplace with exposed concrete mantelpiece.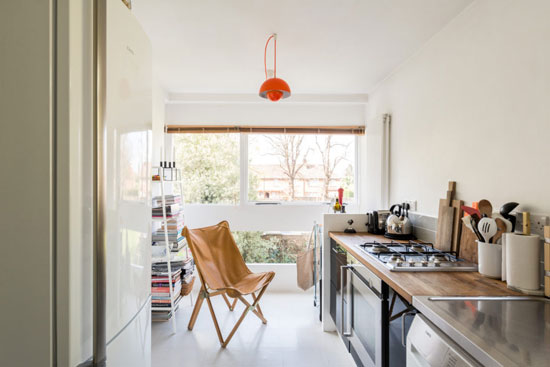 But it isn't a time capsule. The owners have modernised the place, but with a nod back to the past with some mid-20th century fixtures and fittings within. We can never resist a Verner Panton Flowerpot light fitting or two. Basically a lovely marriage of the past and the present.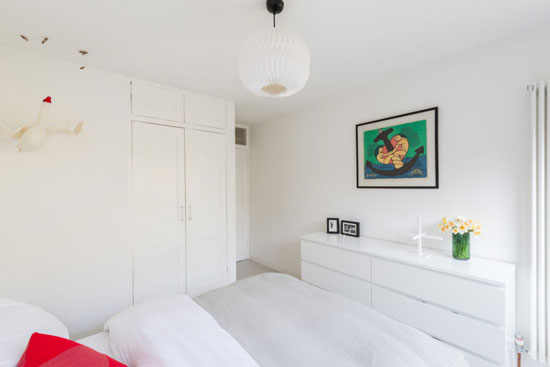 As for space, you are looking at two bedrooms, a bathroom, kitchen / breakfast room plus a living / dining room, You get off-street parking too, should you need it and some wonderful views of the communal gardens.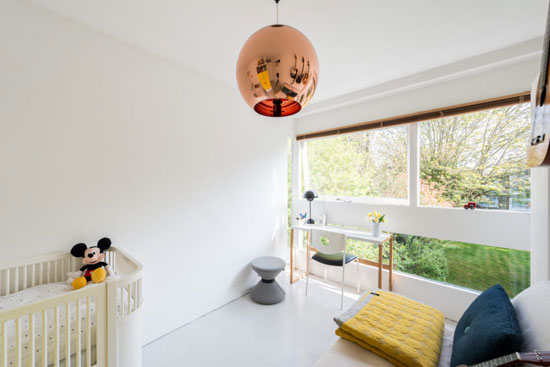 Oh yes, you also get to take advantage of the communal hallways too, made from pre-cast shuttered concrete and with curved steel handrails and elevated walkways.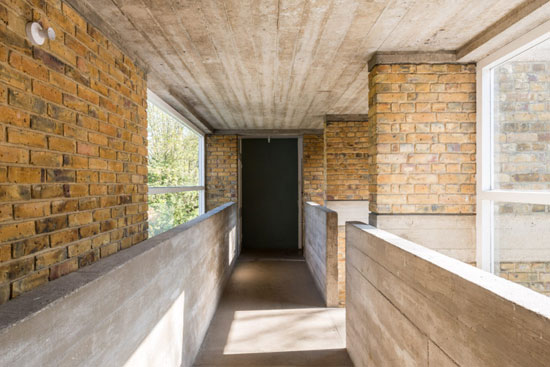 If you can see yourself here, it is up for £490,000.
Images and details courtesy of The Modern House. For more details and to make an enquiry, please visit the website.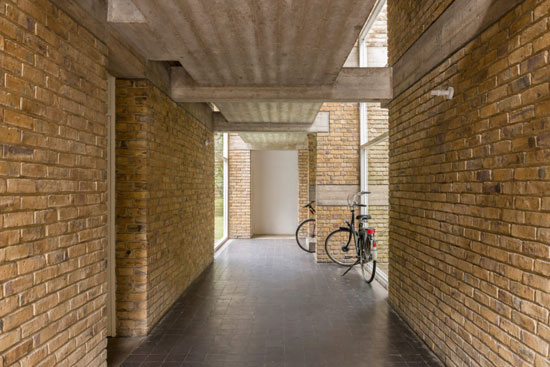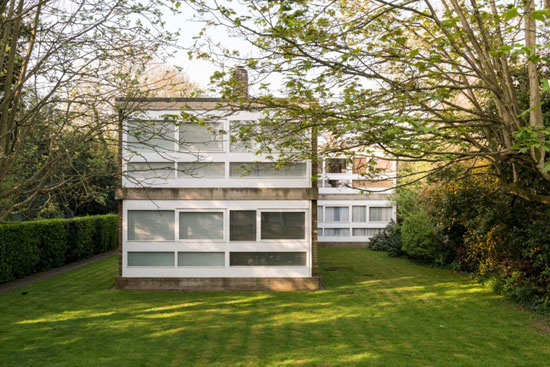 Property Location