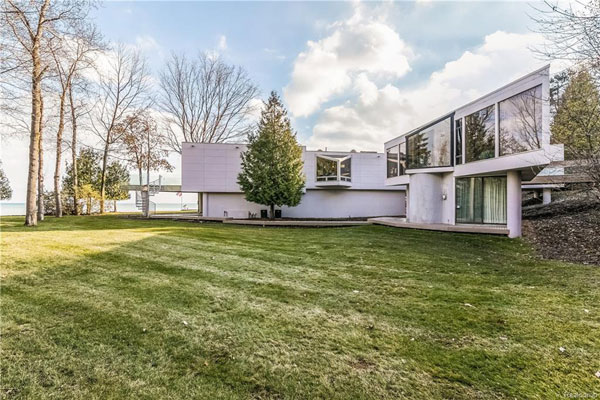 Something more than a little futuristic from the 1970s. This William Kessler-designed modernist property in Fort Gratiot, Michigan, USA.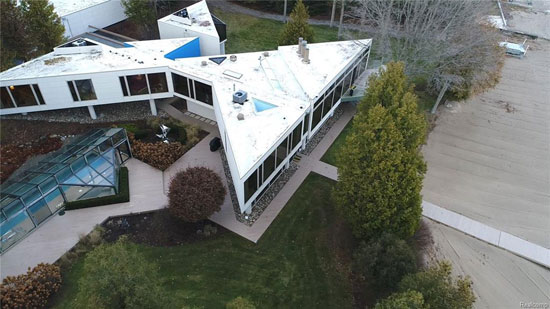 It's a bizarre and wonderful house for so many reasons, but the architecture is definitely the star of the show here.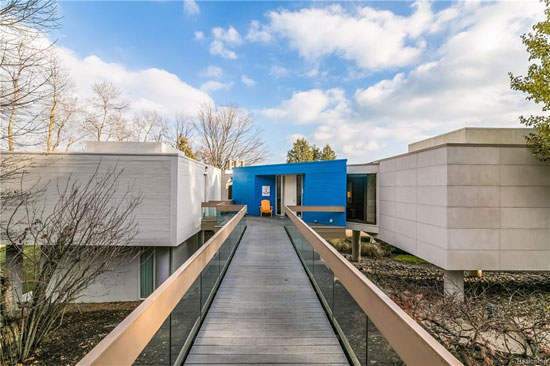 It's a beach house of sorts, purely by the fact that it's on the beach and comes with 250ft of your personal beachfront. Bu this isn't a small holiday bolthole.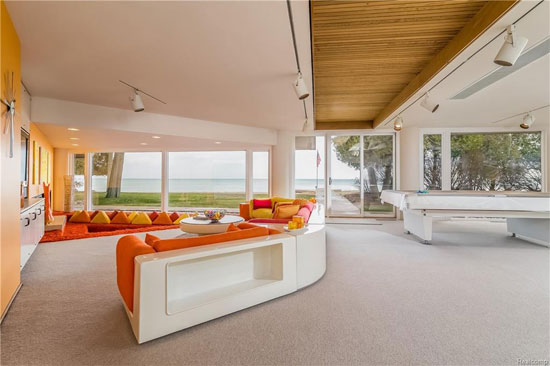 It's a substantial property, made up by a group of triangular sections, each with a specific function. So looking at the floorplans, there is a bedroom zone, a master bedroom section, a guest suite, an entertaining area and so on. More on the space in a moment.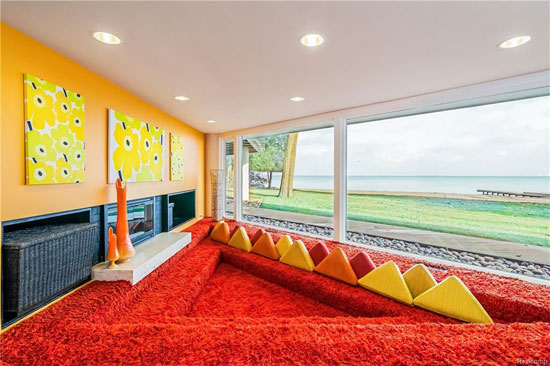 It's also worth mentioning the originality of this place, which isn't obvious at first glance, but is definitely there. In fact, it's an unusual mix.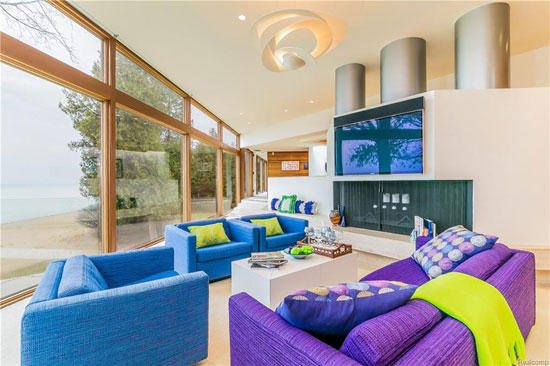 Some areas have been modernised and would probably be classed as contemporary. But others look straight out of the 1970s, right down to the decor and furnishings. It's as if some parts of the house have been knowingly preserved. Regardless of the thinking behind it, we rather like it.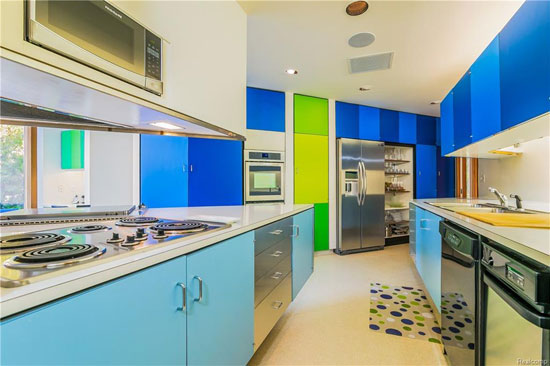 And there's more than just the modernist house too. Outside you'll find that beach, as well as a pool house, lap pool and spa, not to mention a private guesthouse. So friends and leisure time definitely covered.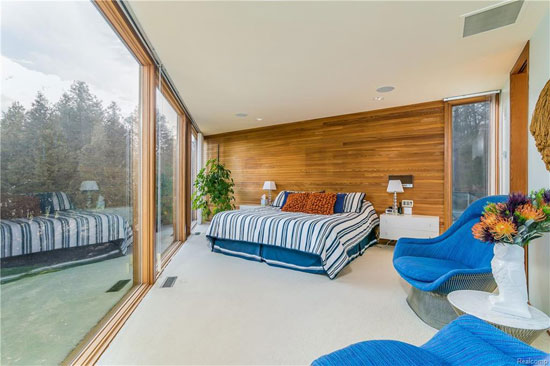 So are you with 5,290 sq. ft. of living space in the main house, which includes five bedrooms and four bathrooms. Also present is a large 'entertainment' area, sauna, wine cellar, store room and mechanical room on the lower floor, along with a living room, dining room, sitting room, kitchen and decks on the upper floor.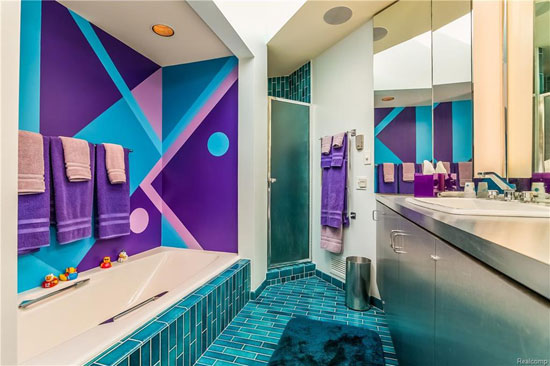 This really is a house where images tell you more than words. There are over 80 images on the agent's listing, all of which are worthy of a browse if you want to get a feel for the this property. You might just want to check out job prospects in Michigan just after you do.
Of course, you'll need a well paying job if you want it. The house is new to the market and up for $1,850,000.
Images and details courtesy of Estately. For more details and to make an enquiry, please visit the website.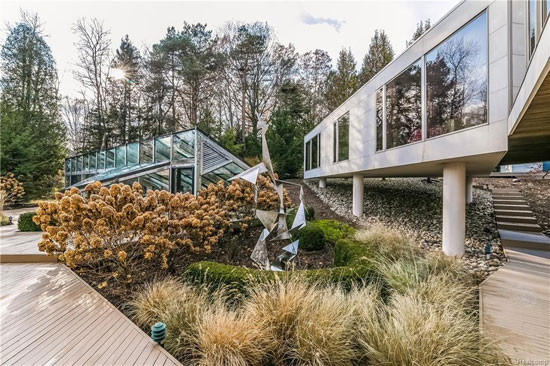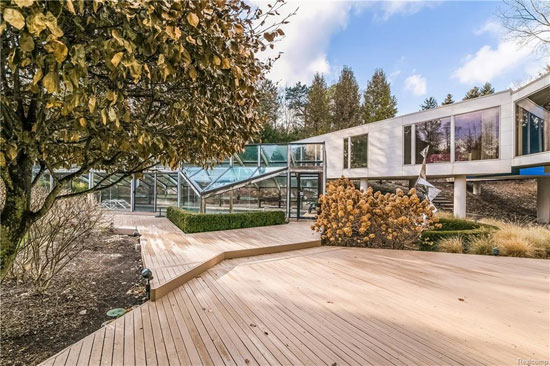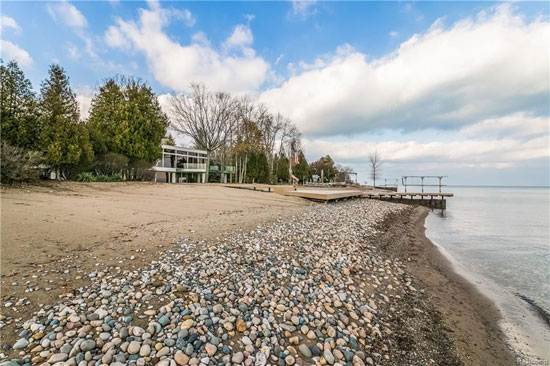 Property Location