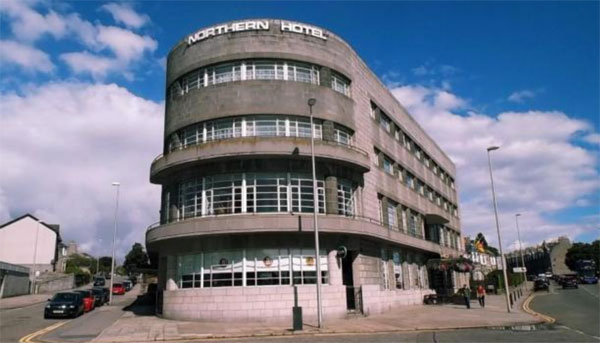 How do you fact owning an art deco hotel? You can do that right now by investing in the 1930s art deco Northern Hotel in Aberdeen, Scotland.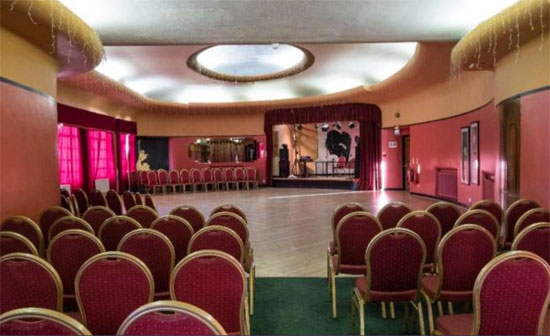 It's an interesting one too, Located just outside the city centre, the hotel dates back to 1938, the work of A.G.R. Mackenzie of A. Marshall Mackenzie & Son. It replaced an earlier hotel that was destroyed by fire.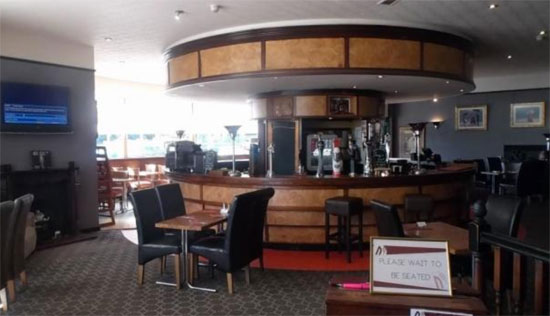 It's successor was quite a hip location back in the day and although updated around 2008, it still offers some of the art deco detailing that made it a hit back in the day. That's perhaps why this hotel has a Grade A Listed Building status from Historic Scotland.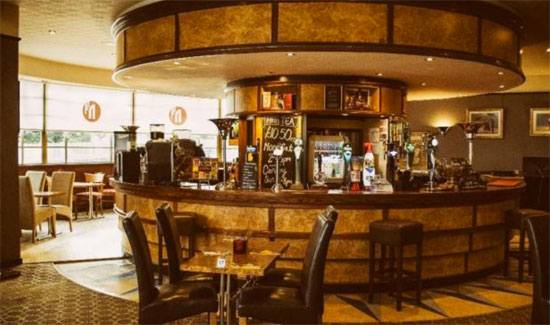 It has had an up and down time, being both a hotel and student accommodation in its time, so it's surprising to see originality survive. Those original features include its curved facade, what look like the original Crittall windows, a continuous balcony area on the first floor and the curved ballroom (with one of the largest dance floors in the city). It looks like more period features and finishes are dotted around this hotel too. Book a viewing or book in to see how much.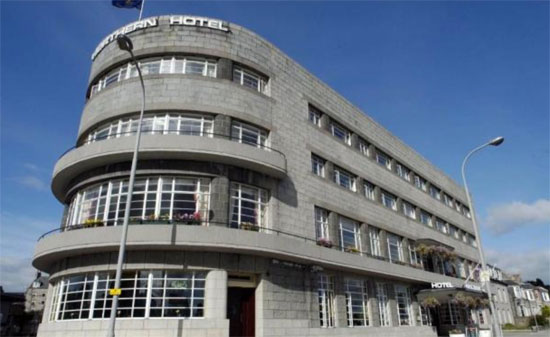 As for space, the main entrance leads to a reception and office, with a restaurant and bar to the left and to the right the Astoria Dining Room, which is also a meeting room.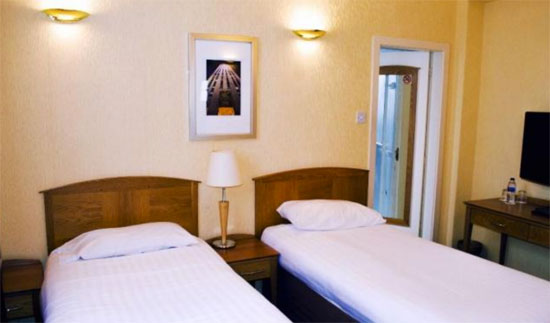 On the first floor the Mackenzie Room and adjoining ballroom make up that curved function space, able to cater for up to 200 people. Also on this floor is the Boardroom and a private meeting room. Of course there are bedrooms too. There are 32 'letting 'bedrooms' that sleep a total of 61 people. See the listing for more details of those, which are on the second and third floors.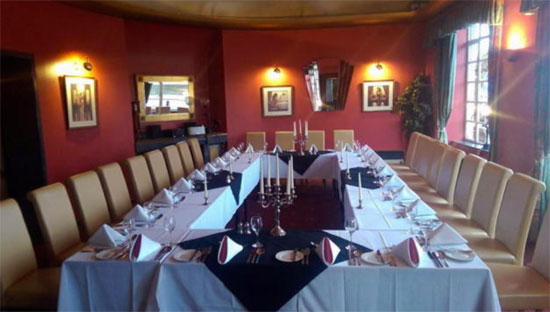 There is also service space, with a commercial kitchen, preparation areas, storage, beer cellars, a wine store and much more, including office space and storage space on other floors.
There are more details on the Rightmove listing if you are interested. Offers around the £1,500,000 mark are invited.
Images and details courtesy of Colliers International. For more details and to make an enquiry, please visit the website.
Thanks to Christopher for thre tip off!