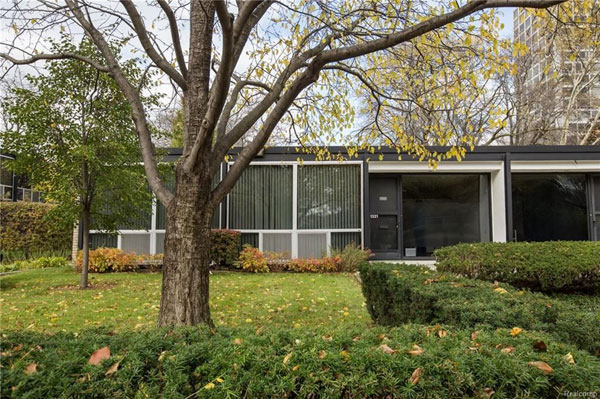 We have featured a few of these, but not quite this 1950s Mies Van Der Rohe property in Detroit, Michigan, USA.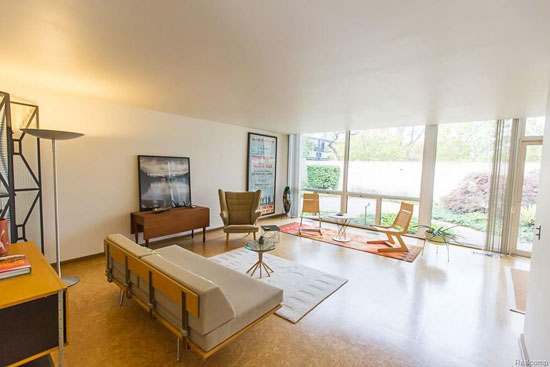 It's a slightly different design than previous finds on the much-loved Lafayette Park development, but still very much a part of the 1950s modernist scheme.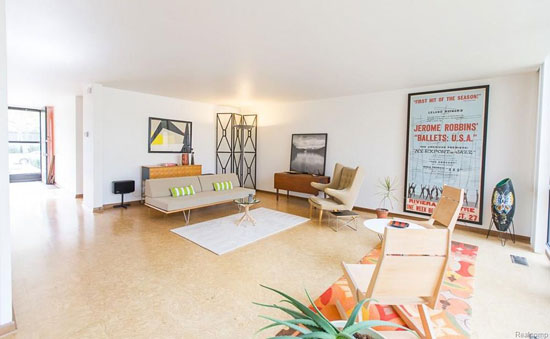 This place actually dates back to 1959, quite groundbreaking at the time and an area rapidly appreciating in value. These seemed so cheap when we first saw them a few years back and although still on the cheaper side of properties we feature, prices are definitely on the up and up. You can perhaps see why.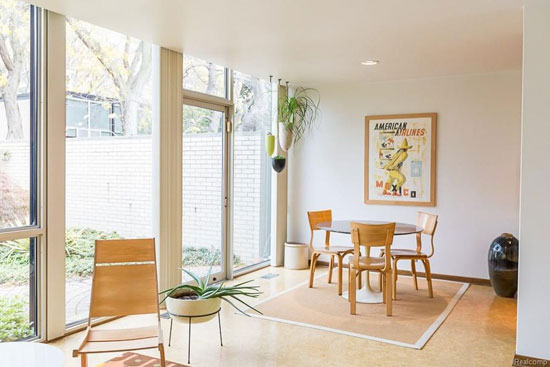 An iconic architect and a design that works as well today as it did in the 1950s. In fact, compared to a lot of new builds, this is still ahead of the game. Open plan living, floor to ceiling glass, minimalism within – none of that is common in house building in 2017.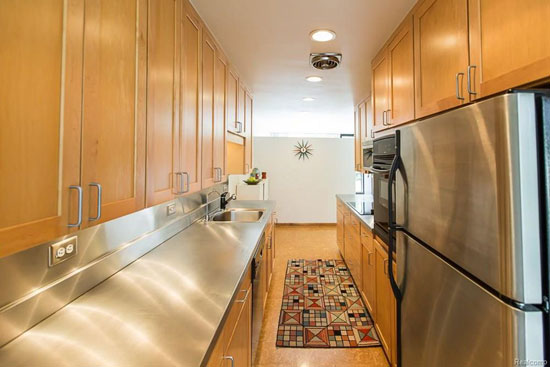 This one is described as being in the 'best location' in Lafayette Park, a 'courtyard end unit' with landscaped gardens and a finish that has obviously been updated, but without departing from the original design. Yes, a refitted kitchen and bathroom, but outside of decor and furnishings, everything else looks as it should.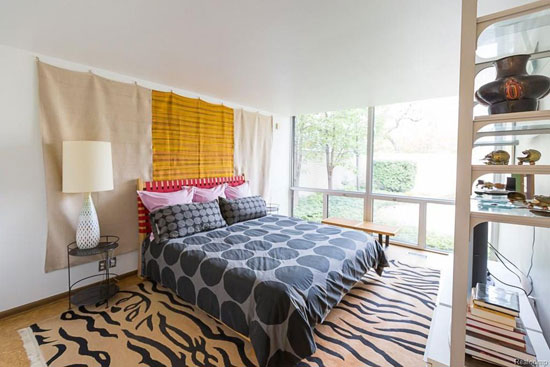 There are three bedrooms and two bathrooms here, along with the modern kitchen area with maple cabinetry, open reception space and a very extensive basement area.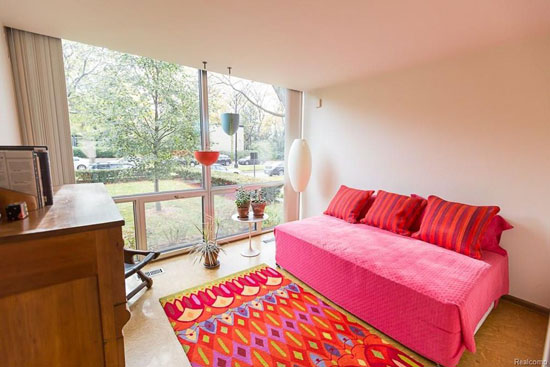 Presumably you still get the benefits of being part of the 'association' too, which means building/grounds maintenance, a security patrol, water service, basic cable TV and internet, window cleaning, co-op insurance, management company fees, audit fees, snow removal, rubbish pick-up and a recycling service for a fee.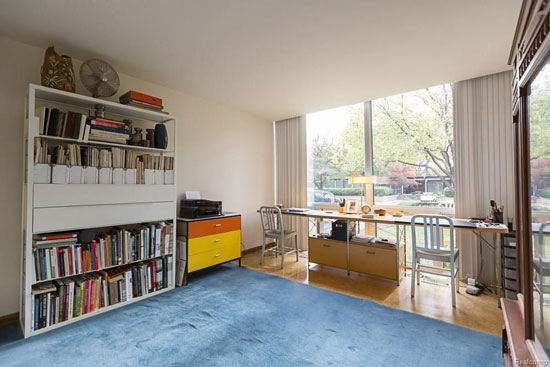 As we said, prices here are on the rise and these aren't available for the giveaway prices of a few years back. The asking price for this one is $599,900. Lots more images on the agent's site.
Images and details courtesy of Zillow. For more details and to make an enquiry, please visit the website.