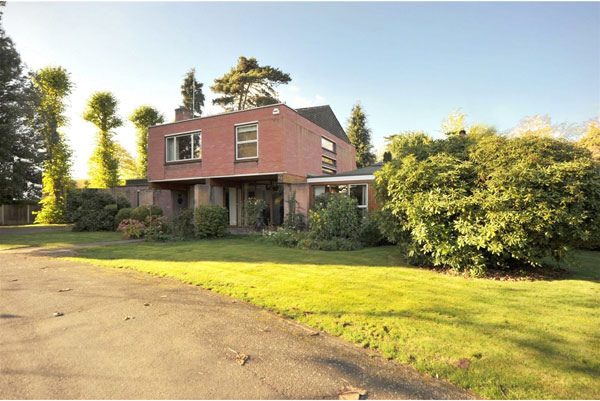 Quite a convoluted title, but it this is a 1960s Design Planning Associates-designed modernist property in Ingatestone, Essex.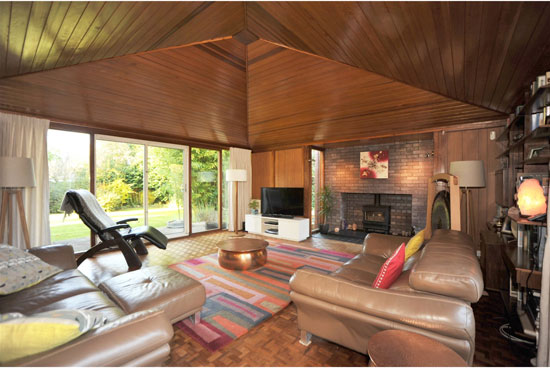 This is one of a group of noted modernist properties on the Tor Bryan estate, the work of Design Planning Associates of London. Also, you don't just buy into a single dwelling – you buy into all of the estate.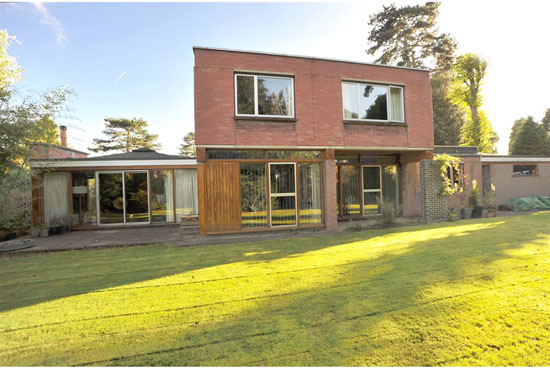 The estate is apparently managed by a private company, and each householder is a shareholder in it. Not only that, alterations to properties are controlled by covenants, which is perhaps why this one still looks very much like it did back in the late 1960s.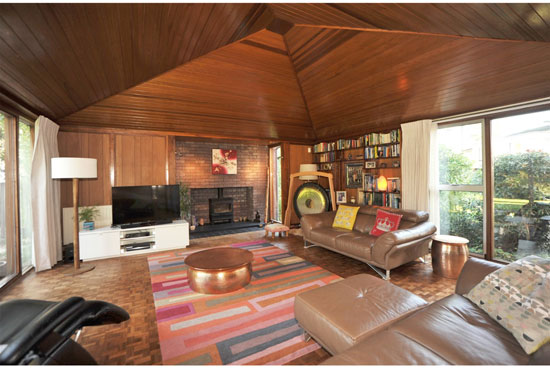 It isn't quite a time capsule though. The covenants obviously don't control things like kitchen and bathroom upgrades and as such, there are more recent upgrades on that front here. But outside of that, not a lot has changed.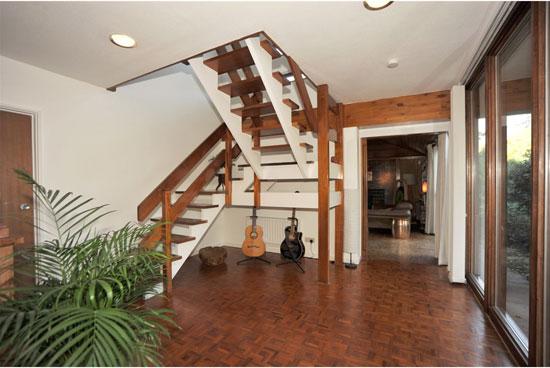 As you might have guessed, the house an its exterior are largely faithful to the 1960s design, along with a good amount of the interior.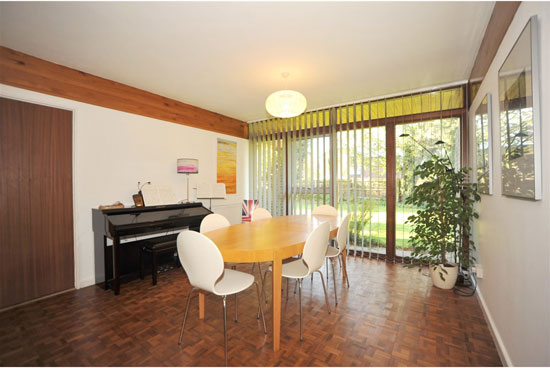 You just know that we're going to rave about the living room and its vaulted ceiling, wood finish and exposed brick. In here, the flooring is original too – something that is carried through for most of the house.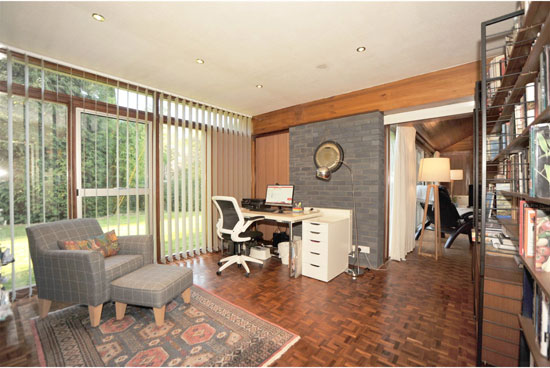 Also, check out the stairway too, as well as the home office area. If you wanted to take this back to the original era, it shouldn't take much more than the right choice of fixtures and fittings.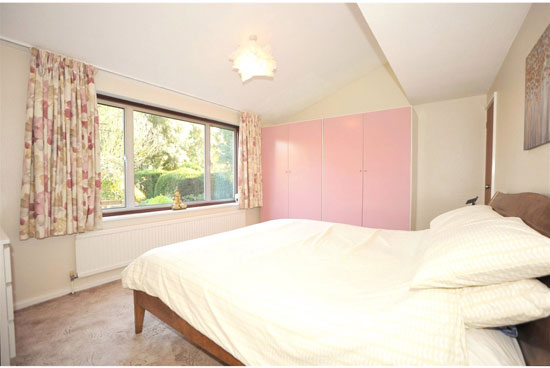 Space is also on its side. Head in via the open plan entrance hallway, with extensive storage cupboards and you can access a downstairs wet room, the kitchen / breakfast room, a separate dining room, a study and that amazing living room with vaulted ceiling. Head up the period staircase and you'll find the master bedroom with en-suite shower / bathroom plus three more double bedrooms and a centrally located family bathroom.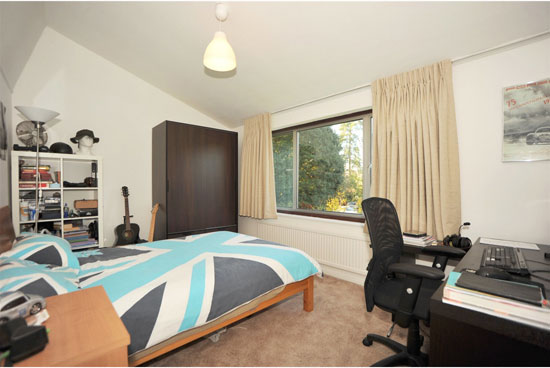 The plot is around a third of an acre, with landscaped gardens around the house (including a landscaped courtyard relaxation area), with a detached double garage and plenty of parking space finishing things off.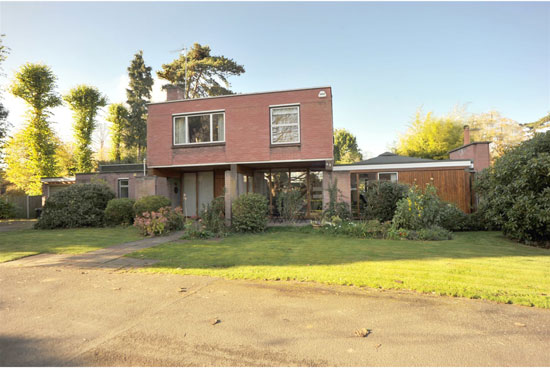 A great opportunity for someone, but not cheap with a guide price of £975,000.
Images and details courtesy of Hilbery Chaplin. For more details and to make an enquiry, please visit the website.
Property Location