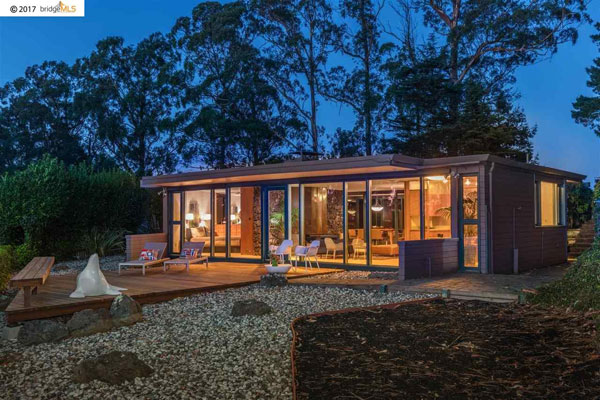 From the turn of this particular decade comes the 1960s Henry Hills-designed midcentury modern property in El Cerriro, California, USA you see here.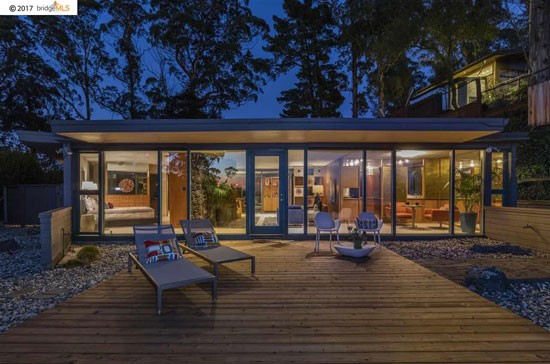 Quite something too, although its originality in places is perhaps open to question.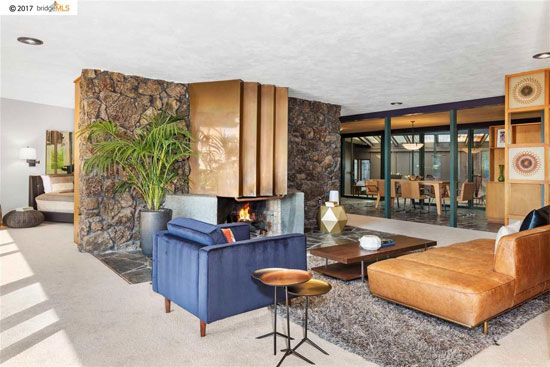 Architecturally, I suspect little has changed since 1960. This is a wonderful piece of MCM in an equally wonderful setting, sat in a 'woodsy' setting above Berkeley Country club and with stunning views as a bonus.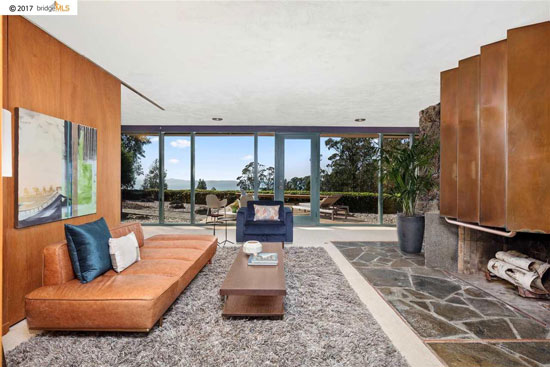 Indeed, those views are very accessible too, with floor to ceiling windows and an indoor / outdoor flow that encourages you to leave the four walls and take in the outside space and bay views. Go on, enjoy that sun lounger. You deserve it.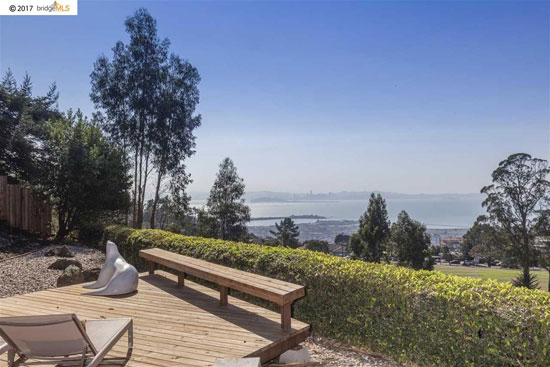 Not that there's a problem with being inside. On the contrary, the inside is a lovely place to hang out.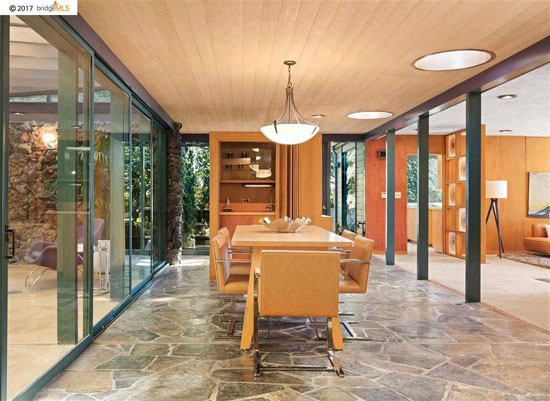 As we said, I'm not sure how much is original and how much is updated, but a look at the front door, the internal stone walls, the wood partition walls and the stone floors suggests the fabric of the house is faithful to its original 1960s design.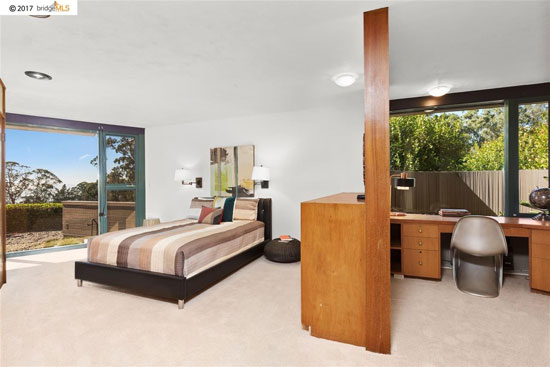 However, it has been renovated and updated, with much of the house looking fresh, but without taking too much away from its period charm.
As for space, there's around 2,121 sq. ft. of that, which includes three bedrooms and three bathrooms plus an office or TV room with kitchenette and the main reception area. There's also a covered atrium with an in-ground pool too. Something you perhaps weren't expecting.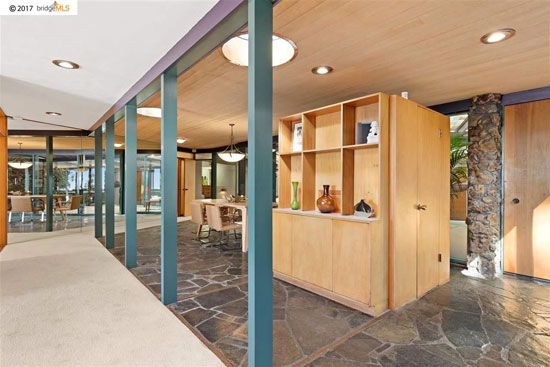 We've mentioned the outside space already, but worth adding that there is also off-street parking and three-car covered parking too.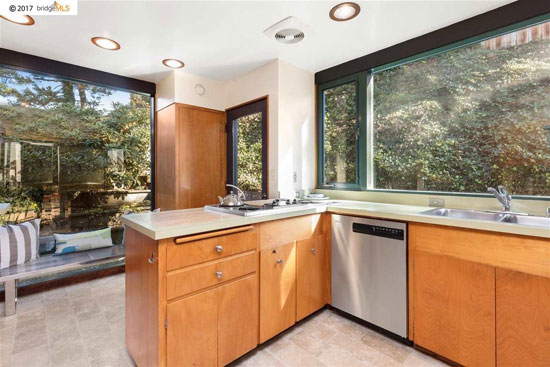 Just on the market, this one is up for $1,000,000.
Images and details courtesy of Estately. For more details and to make an enquiry, please visit the website.
Property Location