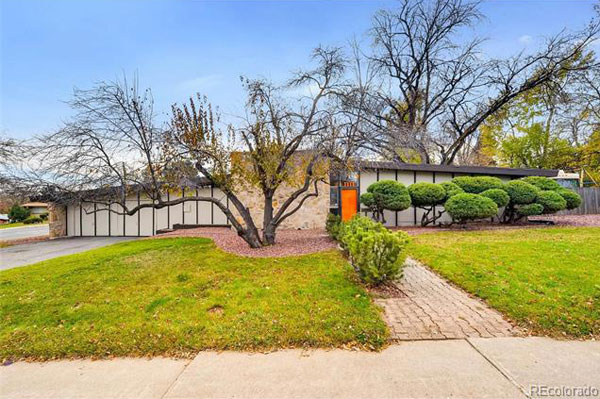 In pretty much original condition, this 1950s Edward Hawkins-designed midcentury modern property in Littleton, Colorado, USA is pretty much a step back in time.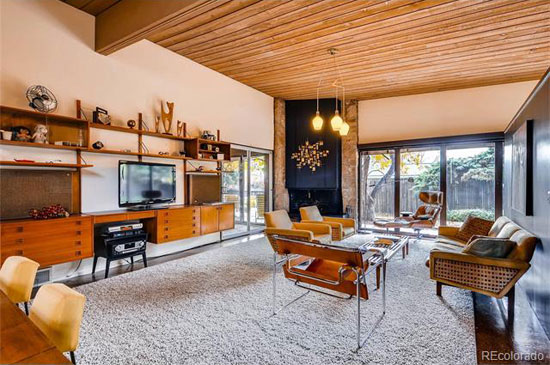 That's hardly surprising. The house stayed with the original owner until 2006, after which is was picked up by 'another MCM lover' who has 'meticulously cared for and preserved' the property. The proof of that is in the pictures.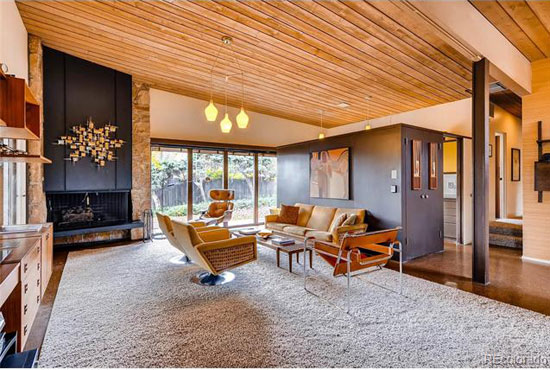 Those pictures show a house with so many period details, including mahogany walls, tongue and groove ceilings, rose rhyolite masonry walls, grass cloth wall covering and floor to ceiling windows looking out over the yard. Love all the exposed stonework too.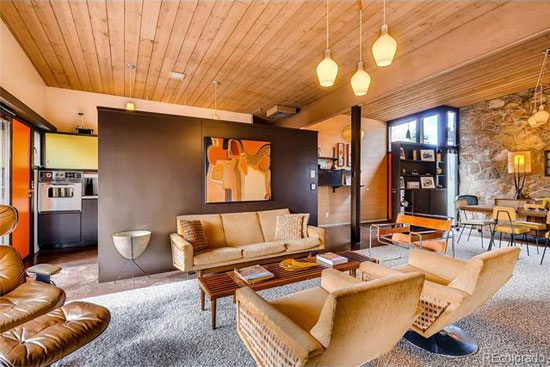 The work of the current owner can't be underestimated when it comes to the appeal too. Some of the fixtures and fittings are original, including the Cado hanging wall systems, stove top and lighting, but the furnishings are likely to be have been added by the seller. It all boosts the style of this place, as does the carpeting and paintwork, which is recent work too.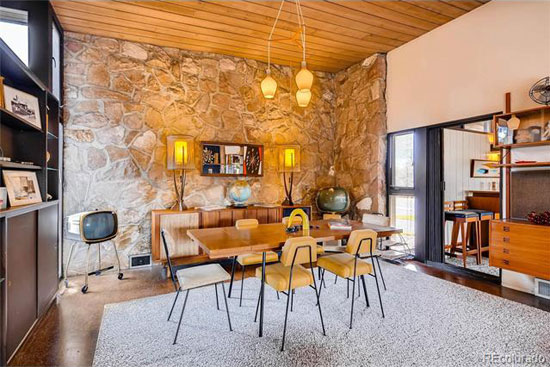 Oh yes, did we mention the architecture? That's something special too with more of that stone and some angled ceilings too.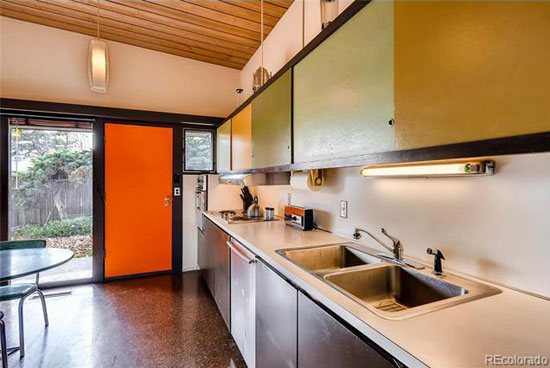 Living space covers 1,366 sq. ft, which includes the open reception space three bedrooms and '1.75' bathrooms. Not sure how the latter works. If you do a viewing, do let us know. The plot itself is 11,935 sq. ft. in total.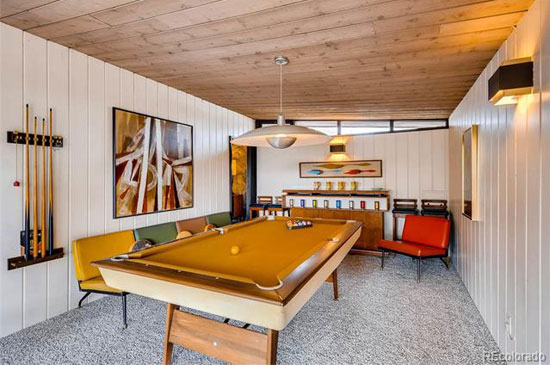 $595,000 if you want this place. That works out at around £452,000.
Images and details courtesy of Estately. For more details and to make an enquiry, please visit the website.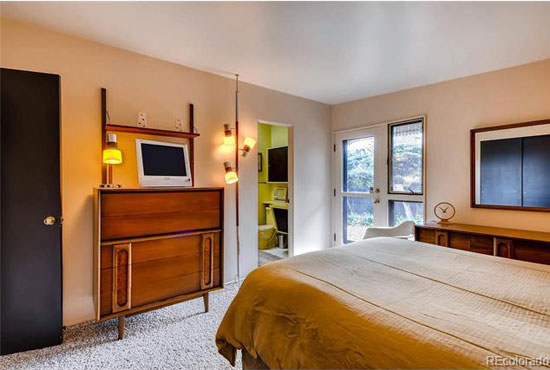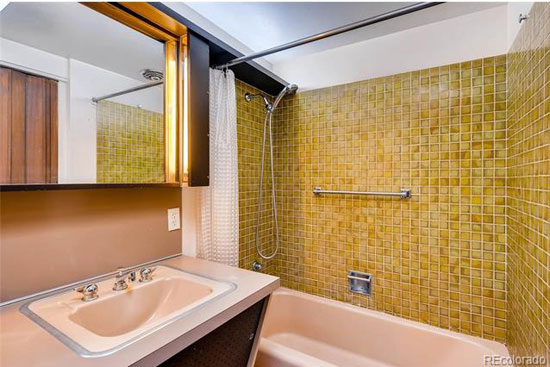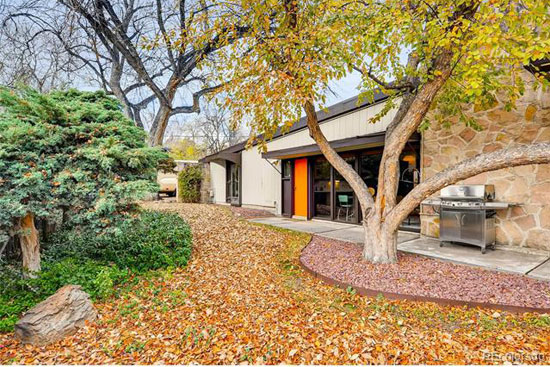 Property Location