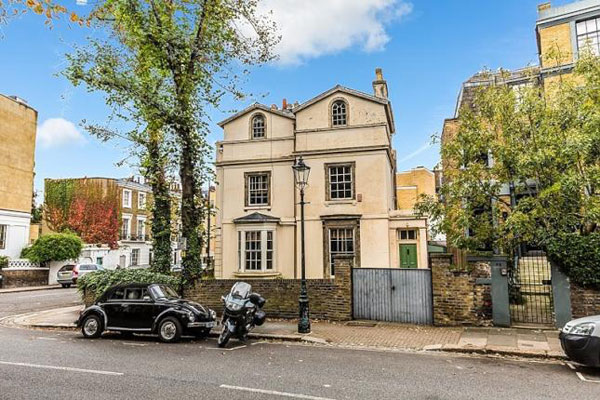 Now this is rather special. Alan Bennett's former grade II-listed Victorian property in London NW1 has just gone up for sale.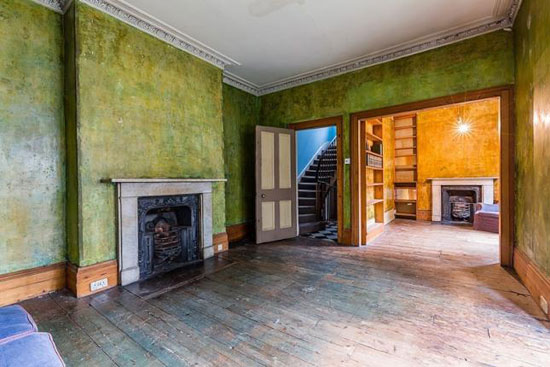 You might know it too. This double fronted Victorian property, located close to both Camden Town and Primrose Hill, is the former home of author Alan Bennett. As you might be aware, the house was made famous as the setting for his play, The Lady In The Van, and was 'extensively used' in the making of the recent film of the same name.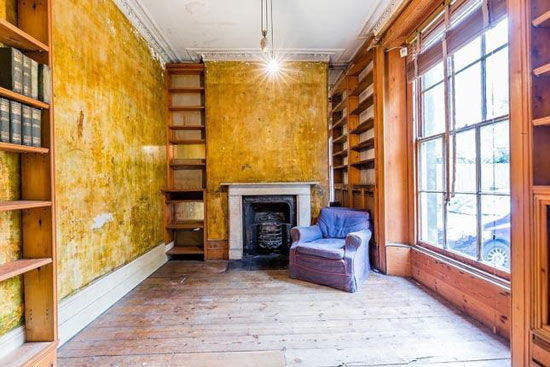 That was perhaps made possible because this has so much originality still in place. According to the agent the house retains 'many of its original period details' including decorative plasterwork, carpentry and fireplaces. On one of those is an inscription recording the name of the architect and the date of completion, which was 1840.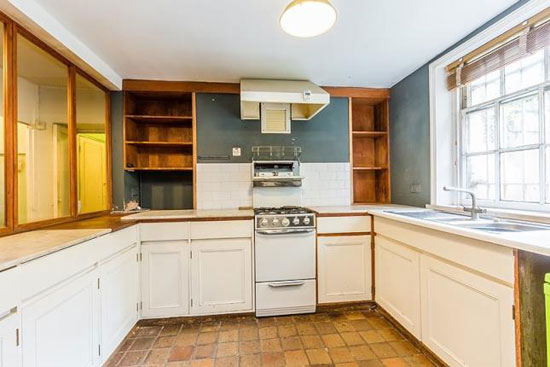 Sadly it can't stay this way. Unless you have a pile of money and a desire to turn it into some kind of museum or shrine to Alan Bennett. This place is up as a renovation project and I think we all know what that means. We fear the worst and hope for the best.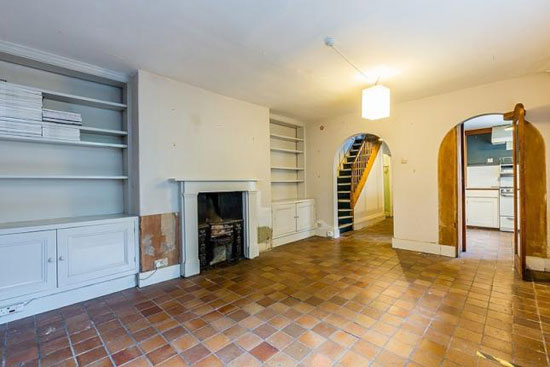 But surely no one would willingly rip out all of the character from this place? We're not so sure. I suspect this is a sought after corner of London and the people / developers with the money to buy into it don't necessarily see heritage as a priority. We can only hope.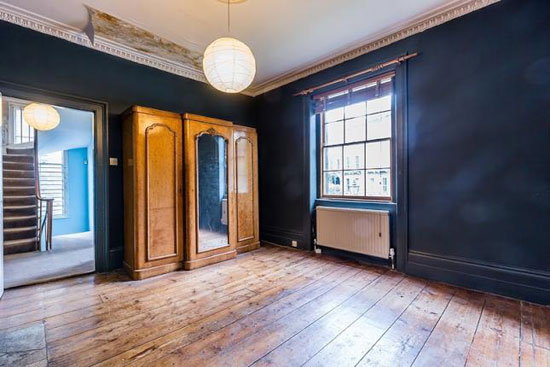 For your money you get an entrance all, a reception room with bay window and fireplace, plus a further reception with the fireplace that contains the architect details (uncovered when Alan Bennett stripped it of paint in 1969) on the ground floor. The lower ground has the kitchen, dining room with fireplace, side lobby, with external door, cloakroom, WC and a store / boiler room.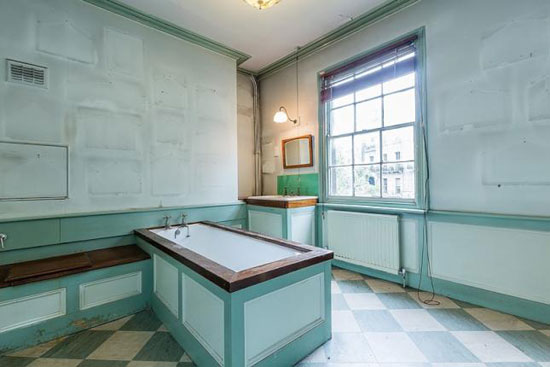 Head to the first floor and you will find three bedrooms, a bathroom and a shower room.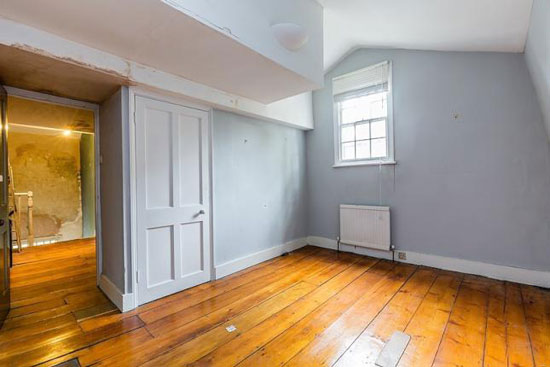 A walled garden too, mostly to the front of the property plus parking space via the double gates.
Offers in the region of £3,000,000 if you want this, which puts it out of reach of most of us mere mortals.
Images and details courtesy of David Birkett. For more details and to make an enquiry, please visit the website.
Property Location