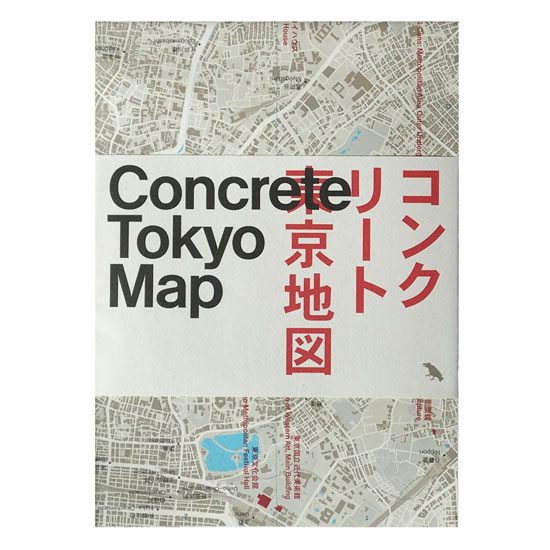 It's map number 11 from Blue Crow Media, this time with the Concrete​ ​Tokyo​ ​Map.
Concrete​ ​Tokyo​ ​Map​​ ​is​ ​a​ ​two-sided,​ ​bilingual​ ​guide​ ​to the city's architecture, including​ ​a​ ​beautiful​ ​map​ ​of​ ​Tokyo, an​ ​introduction​ ​by​ ​Tokyo-based​ ​architecture​ ​by​ ​design​ ​writer​ ​Naomi​ ​Pollock, photographs​ ​by​ ​​Jimmy​ ​Cohrssen plus​ ​details​ ​of​ ​fifty​ ​selected​ ​concrete​ ​buildings. ​Architects​ ​featured​ ​include​ ​Tadao​ ​Ando,​ ​Le​ ​Corbusier,​ ​Toyo Ito,​ ​Kenzo​ ​Tange,​ ​Kunio​ ​Maekawa,​ ​Antonin​ ​Raymond​ ​and​ ​many​ ​others.
It's both an education and a useful guide if you happen to be in the city – or planning a trip there in the near future. £8 gets you one.
Find out more at the Blue Crow Media website