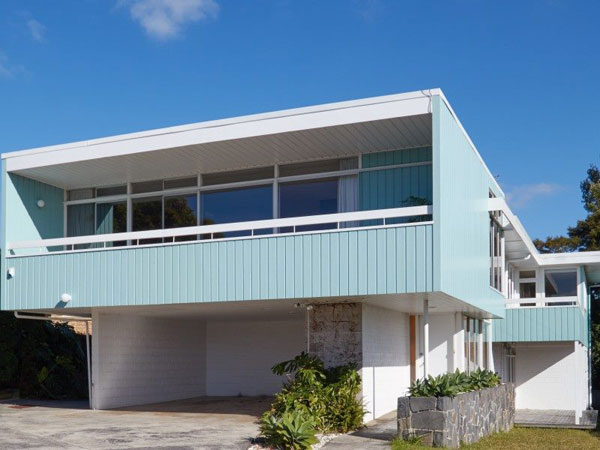 This 1960s Vladimir Cacala-designed midcentury modern property in Auckland City, Auckland, New Zealand is one of the finest MCM houses we have seen for a long long time.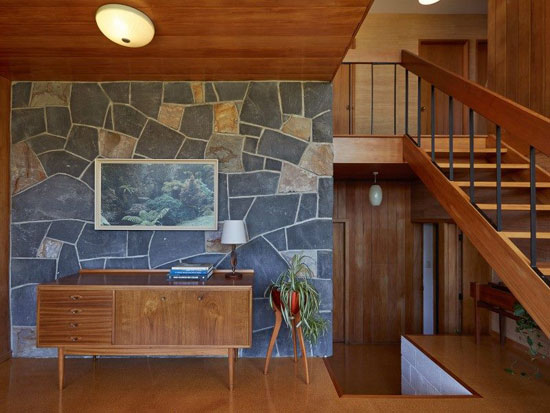 This stunning 1960s build is find in the St Heliers area of the city and according to the agent is 'as original as the day it was built', but with a small proviso attached to the statement.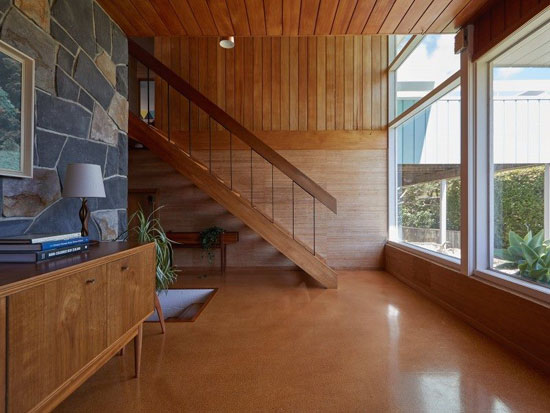 Nothing to worry too much about. Only that the owner has carried out 'subtle and sympathetic renovations' works both as a midcentury modern time capsule as well as a modern-era family home.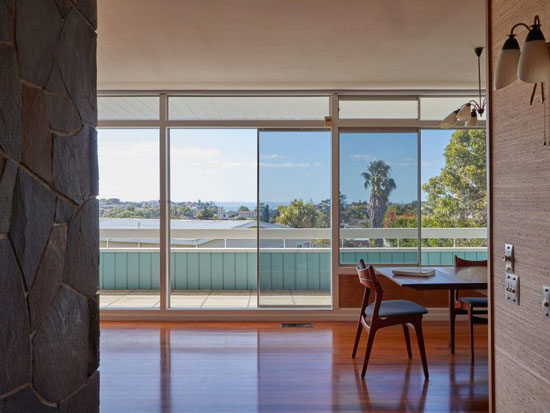 That's never an easy job (and we see a lot try and fail almost daily). But in this case, it's definitely 'job done'.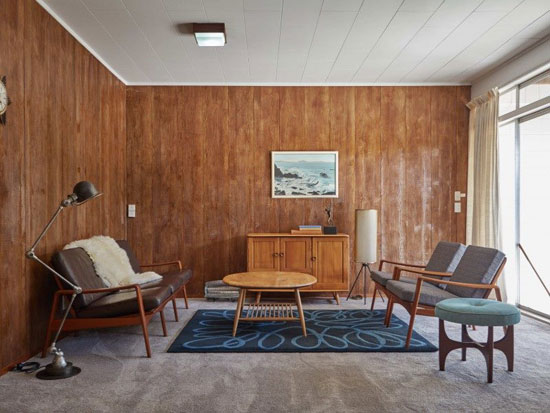 So much to appreciate here. We love the raised living space opening out into the balcony, we love the use of period colours to the exterior and we have definitely fallen for the interior in wood and stone, the staircase, the full height glazing to the terrace and that amazing vintage kitchen.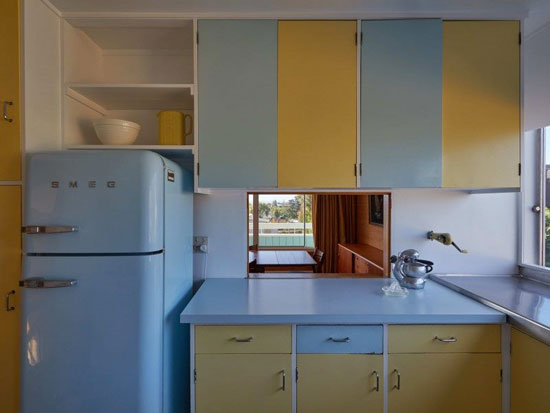 It's all dressed so well too. Yes, you can spot the occasional modern design, but something like a Smeg kitchen works perfectly in this kind of space. Beyond that, everything looks like it could be out of an interiors magazine from the early 1960s. Everything is so considered.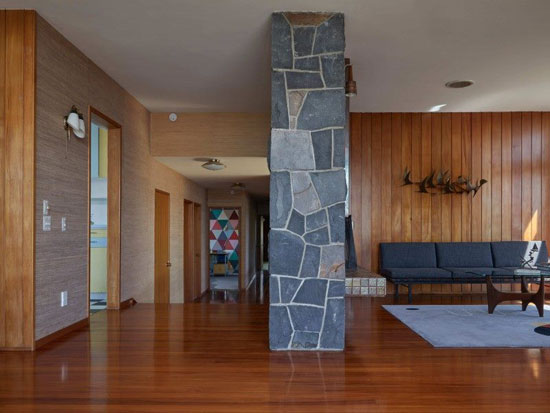 364 sq. metres of living space here, including five bedrooms, two bathrooms and of course, the lovely reception areas and period kitchen. Two car port spaces below too and a plot covering 1,383 sq. metres too.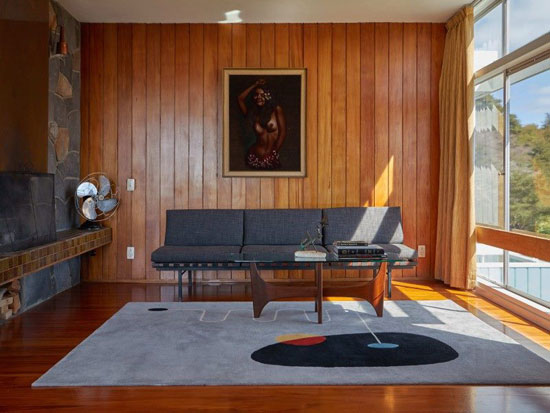 Price on application for this one and open days coming up if you are in the area.
Details courtesy of NZ Sotheby's Realty. For more details and to make an enquiry, please visit the website.
Images are courtesy of Mr Bigglesworthy and thanks to Steven for the tip off.
Property Location