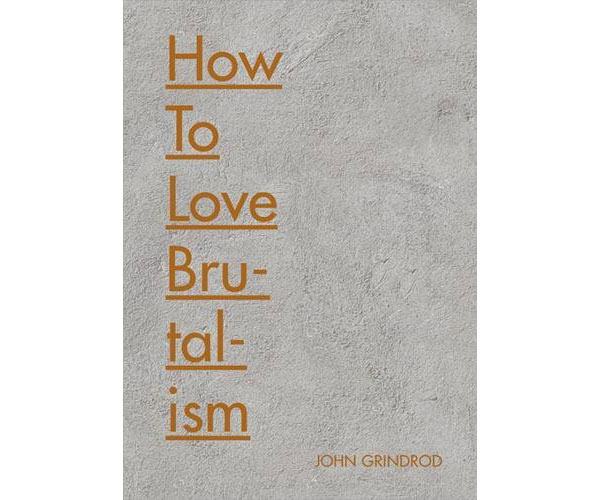 Always nice to see a John Grindrod book on the upcoming list, in this case How to Love Brutalism, which is published by Batsford.
This 144-page hardback book is described as a 'passionate and personal book about the writer's own love' for a style of architecture that's had something of a second coming in the last few years.
The initial write-up adds:
You will understand the true power of concrete and of mammoth-sized buildings, but also some of the more subtle aspects of brutalist buildings that you may not have known or considered.
Brutalist architecture, which flourished in the 1950s to mid-1970s, gained its name from the term ' Beton-brut', or raw concrete – the material of choice for the movement. British architectural critic Reyner Banham adapted the term into 'brutalism' (originally 'New Brutalism') to identify the emerging style. The architectural style – typified by buildings such as Trellick Tower in London and Unite D'Habitation in Marseille – is controversial but has an enthusiastic fan base, including the author who is on a mission to explain his passion.
John Grindrod's book will be enlightening for those new to the subject, bringing humour, insight and honesty to the subject but will also interest those already immersed in built culture.
Illustrated with striking drawings by The Brutal Artist, the book is divided up into a series of mini essays that explains the brutalist world from a human aspect (John grew up amongst these buildings), as well as an architectural, historical and even pop cultural angle. The book journeys from the UK to discover brutalism and its influence around the world – from Le Corbusier's designs in Chandigarh, India, to Lina Bo Bardi's buildings in Brazil.
Yes, we're sold. But we won't be able to get our hands on a copy until 5th April 2018. However, you can pre-order one now, with the book selling for £12.38.