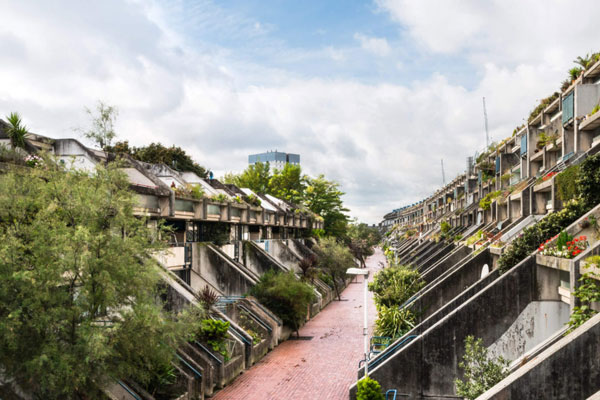 Another love it or hate it example of 1970s brutalism, courtesy of this Neave Brown-designed duplex apartment on the Alexandra & Ainsworth Estate, London NW8.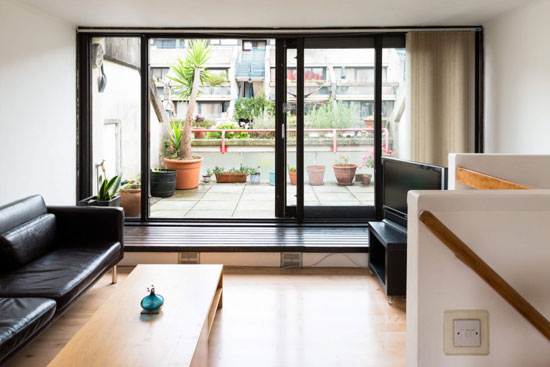 As you probably know, this Rowley Way apartment was one of several similar places built between 1972 and 1978 to a design by Neave Brown. A significant new room, as this development has been given a Grade II* listing by English Heritage in recognition of its architectural significance.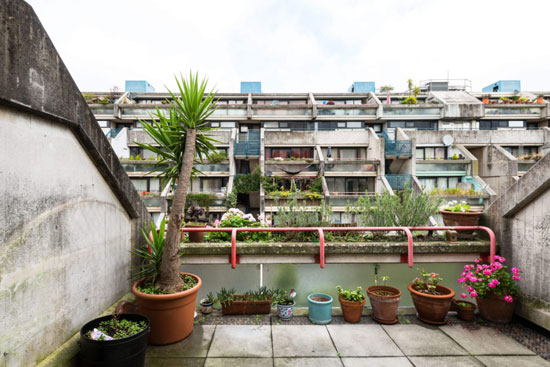 Indeed, this is perhaps the most famous of the social housing schemes built during Camden's 'golden age' in the 1960s and 1970s, all of which have recently been captured in print courtesy of the Cook's Camden: The Making of Modern Housing book by Mark Swenarton.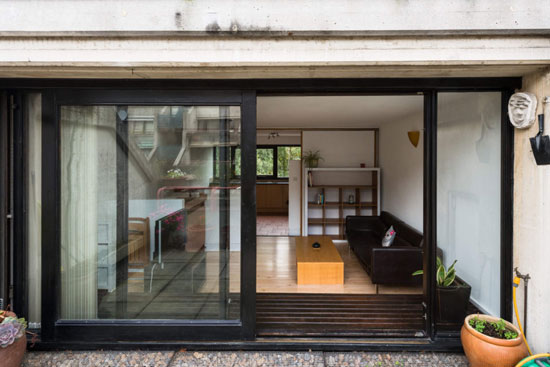 From that, you have probably worked out that this was originally local authority housing. But the popularity of these places has resulted in a number going into private ownership. Not that's its easy to buy one. The method of construction means mortgages are pretty much impossible to secure on one of these. So you'll have to get more creative with your financing. Or just have plenty in the bank.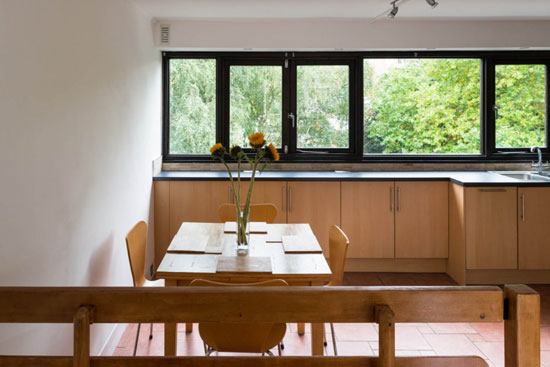 But before you think about emptying the bank account, you probably want to know something about the apartment itself which is located just off Abbey Road.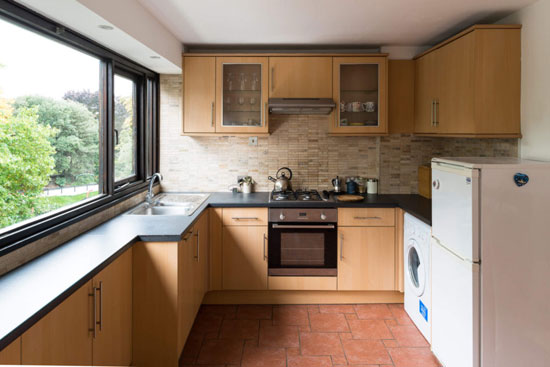 It has its own entrance, and is arranged over two floors. The 'raised' ground floor has two bedrooms and a family bathroom, while the upstairs space features a lovely open-plan reception / dining / kitchen area, all of which looks south over the newly refurbished communal gardens. The reception room also opens onto a large balcony.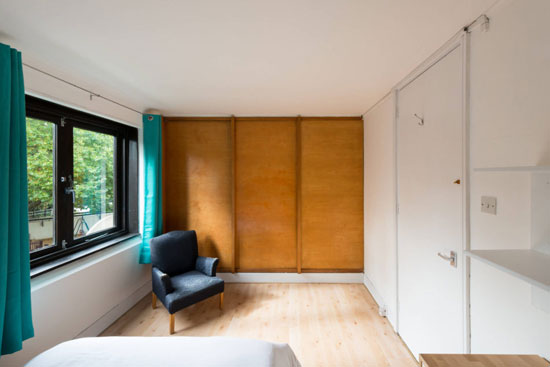 Condition is a mix of the old and the new. The agent describes it as being 'sensitively refurbished' by the current owners, with original features such as the full-height sliding doors that separate the kitchen and living areas, the timber staircase and the glazed timber-framed sliding doors to the terrace all still in place.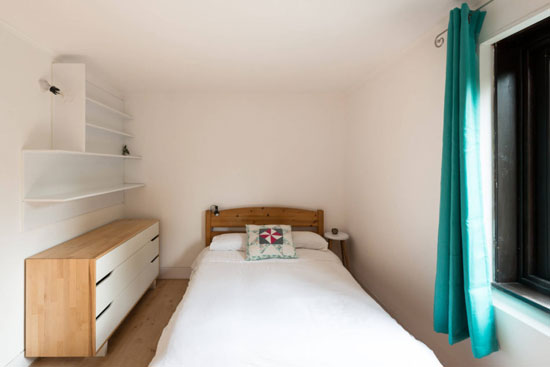 As we said, financing isn't easy, but if you have access to cash, you will need around £499,000.
Images and details courtesy of The Modern House. For more details and to make an enquiry, please visit the website.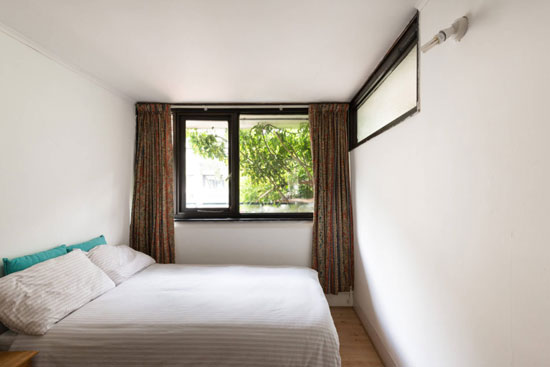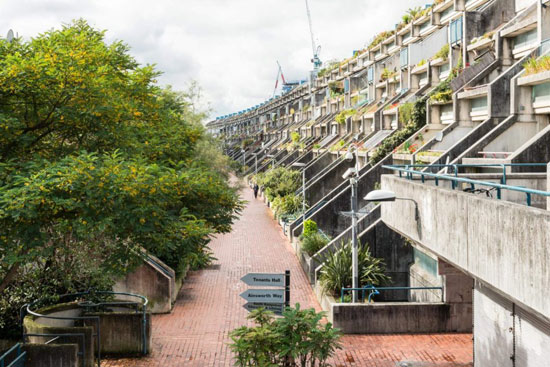 Property Location