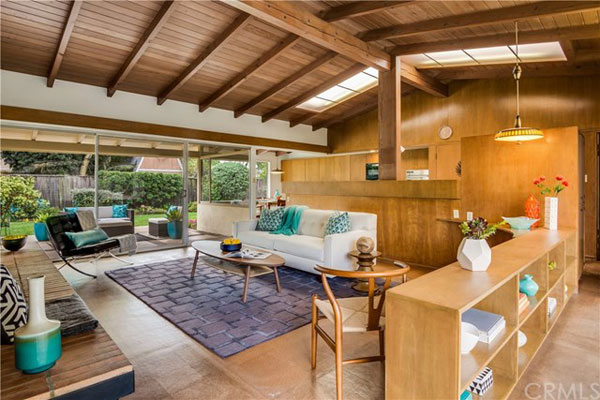 First time on the market for the 1950s Paul Tay-designed Strum Residence in Long Beach, California, USA.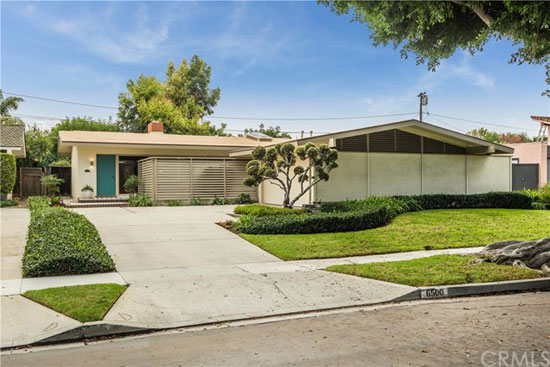 Yet despite the house being in the same family for the best part of 60 years, this one looks surprisingly fresh and – dare I say it – almost contemporary. Maybe it's that Orla Kiely duvet cover.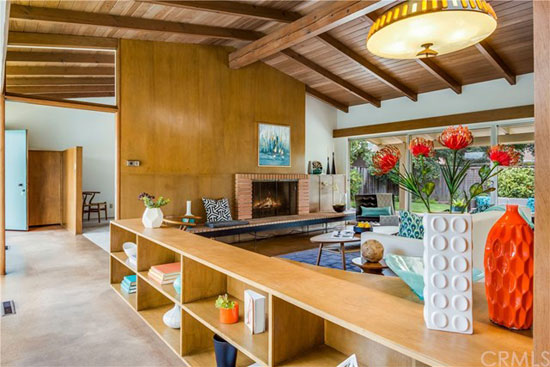 Or maybe it's all about good architecture. The house has a look and feel that's incredibly now, but with the 1950s at its heart. Beams, a high ceiling in the reception space, open plan living, natural wood finishes and some very cool kitchen units will all appeal to the midcentury modern aficionado.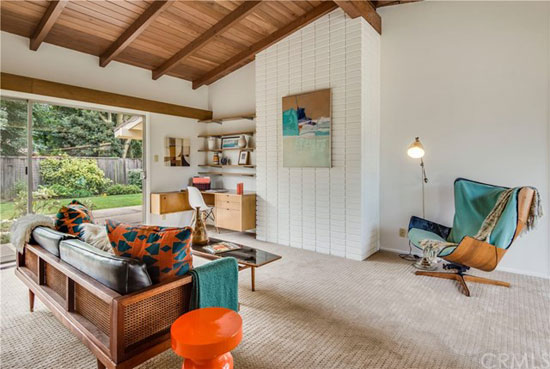 The agent points to the house being 'carefully preserved' by the family and looking around, it does look like the house has been updated here and there both in terms of finishes, furnishings and fittings.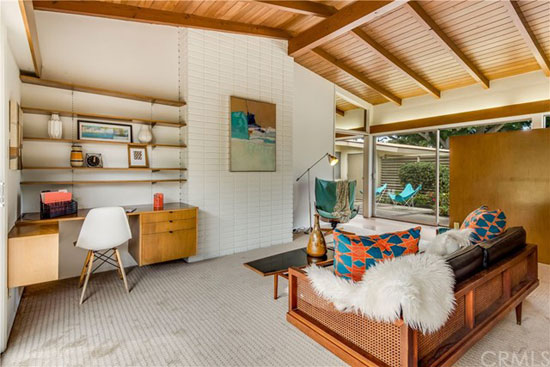 That's not a bad thing. In fact, it's something of a comfort. If the current owner has looked after the place into the 21st century without destroying the character, that's a massive plus.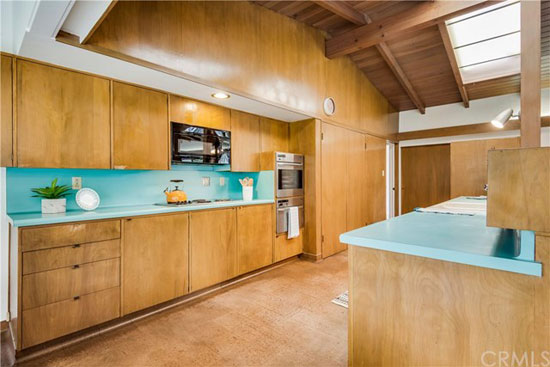 1,826 sq. ft. of living space here, which includes three bedrooms and two bathrooms, as well as that largely open reception area, which takes in everything from the living room and dining room though to the kitchen area and a bit of office space too.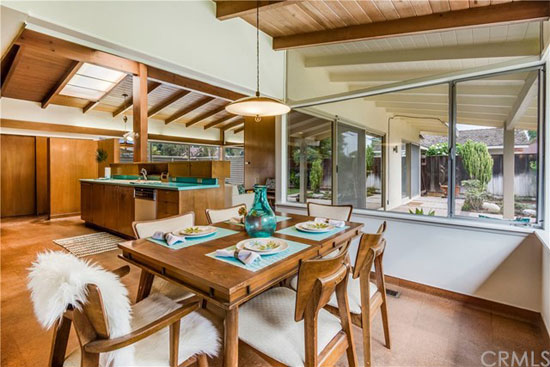 The lot measures 7,760 sq. ft. and includes a covered patio and spacious private yard in the back, and a courtyard at the front, both of which flow seamlessly from the family room through sliding glass doors.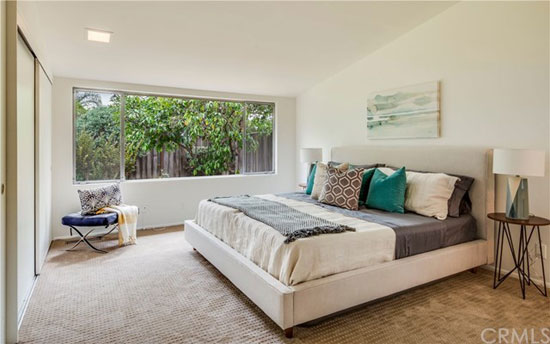 If this is your kind of place, the house is on the market for $979,000.
Images and details courtesy of Estately. For more details and to make an enquiry, please visit the website.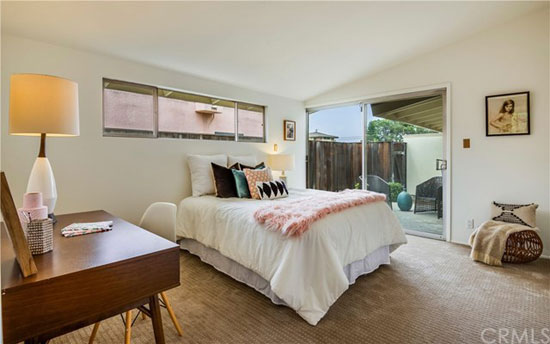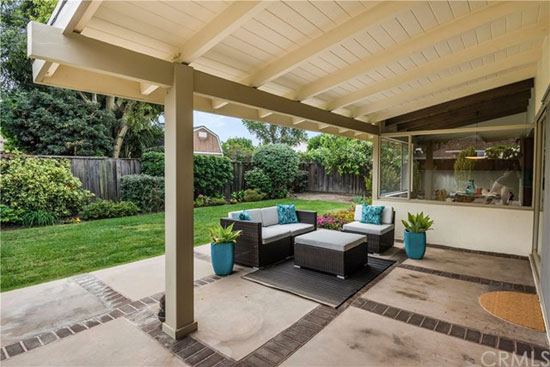 Property Location