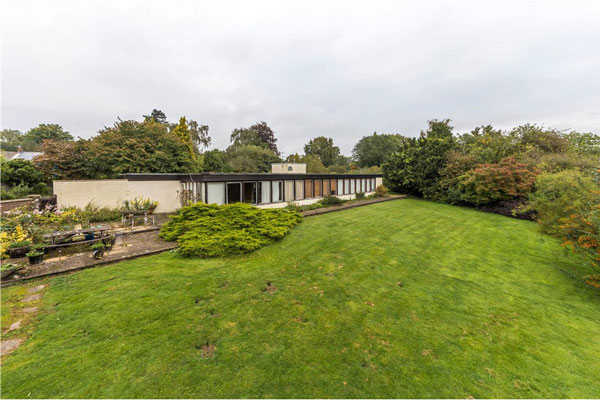 I'm pretty sure this is being pitched as a redevelopment plot, but I'm more fascinated in this 1960s modernist property in Welwyn, Hertfordshire than the land. Thanks to Daniel for flagging it up.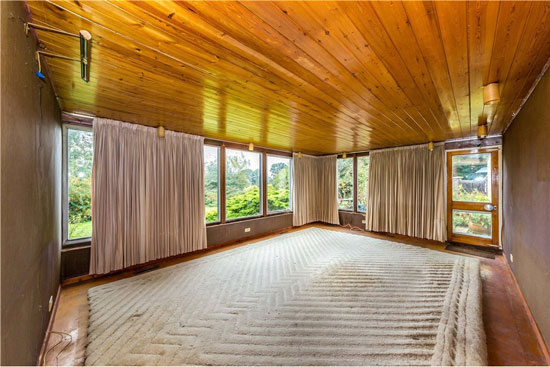 To be fair, you can see why it's being pitched for redevelopment. This is 1.3 acres of land in a 'highly regarded location' and a house that doesn't look to have had too much love for quite a while. Years, in fact.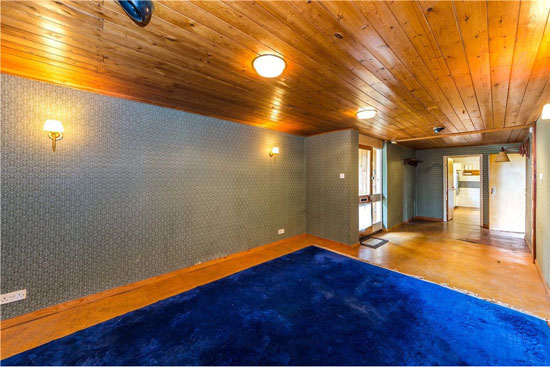 But it's an interesting single-storey build, dating back to the 1960s and although in a bit of a state, probably not too far gone if you want to salvage it and save some of its original features.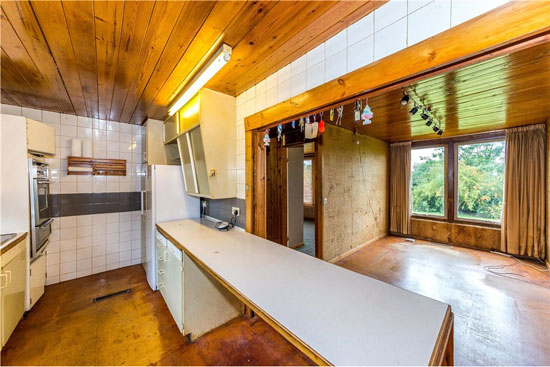 It's a substantial house with extensive glazing, wooden ceilings, wood floors and plenty of 1960s touches still in place. But you have to look past crumbling walls and the dilapidated kitchen to see the positives.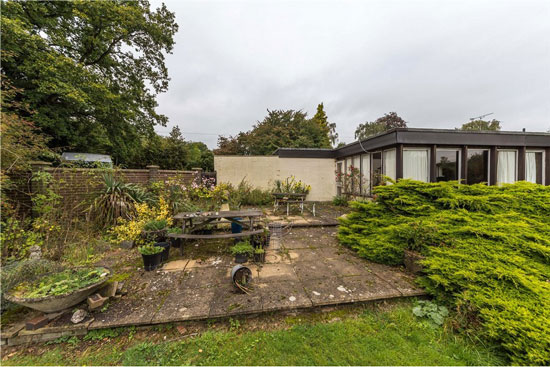 The agent says complete modernisation is required and to be honest, it probably isn't far off that if the house has been empty for some time.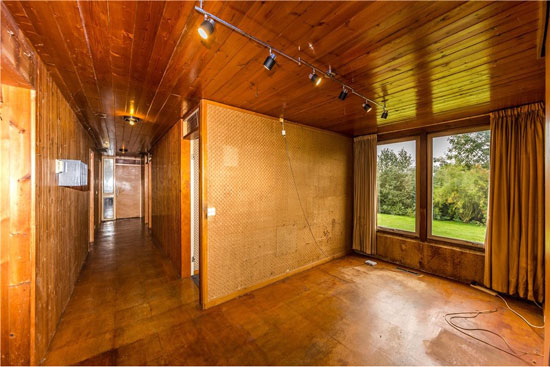 The details don't give a complete layout of the place, simply referring to it as flexible. But a floorplan on the site points to five bedrooms, a large reception hall, living room, breakfast area and kitchen plus a central courtyard, an additional room, utility and boiler space. A double garage is also attached to the house.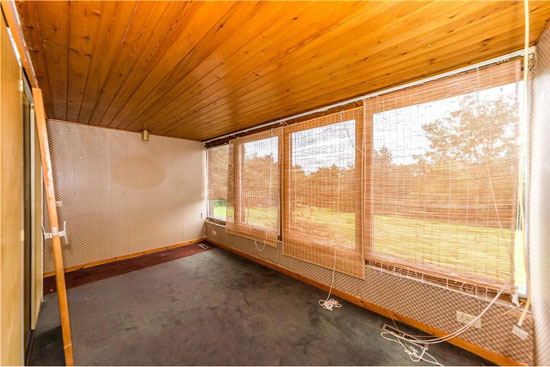 As we said, lots of land too, which might actually be this house's undoing. 1.3 acres in a sought after area will have developers foaming at the mouth.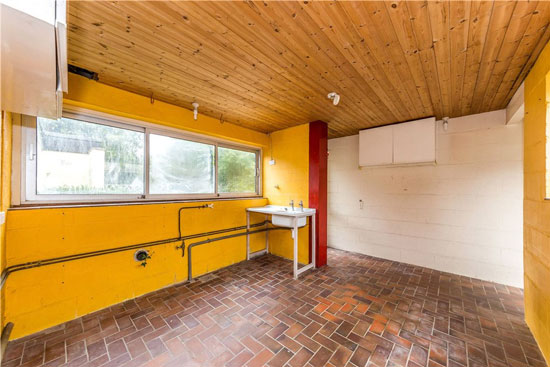 If you see potential in the house itself, this is up with a guide of £800,000.
Images and details courtesy of Ashtons. For more details and to make an enquiry, please visit the website.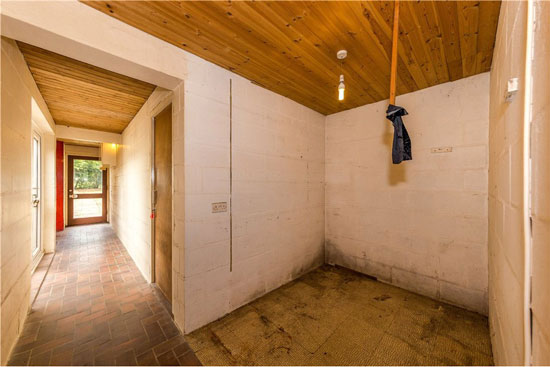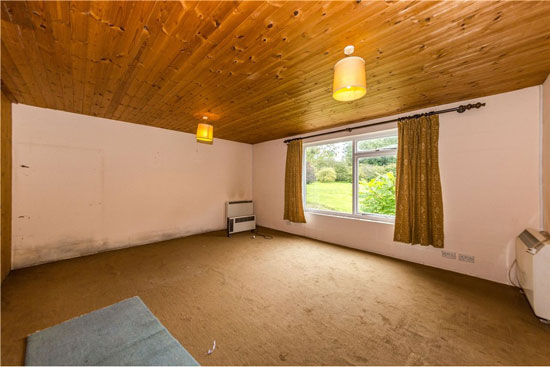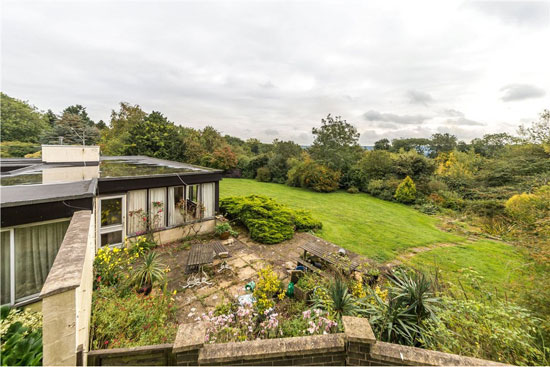 Property Location