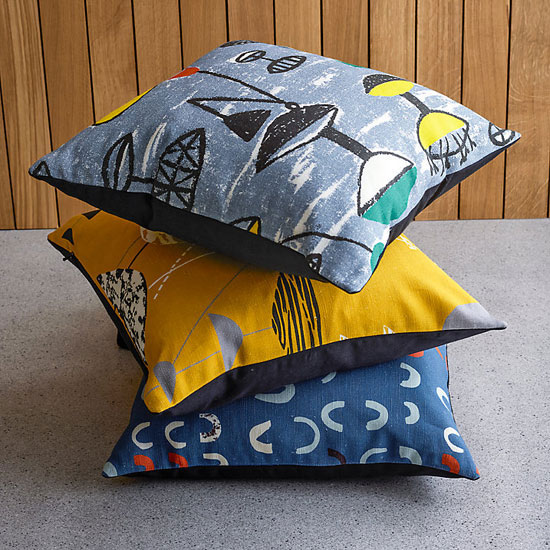 A first run of these landed back in February. Now a second run of 1950s Lucienne Day-designed cushions has arrived at John Lewis.
The new range is a mix of colour variations of the original designs plus some new Lucienne Day designs too. Specifically we are looking at a Lucienne Day Calyx Cushion, with a design first launched at the Festival of Britain in 1951, the Magnetic design, dating back to 1957 and originally produced as a curtain design for Lucienne's home, Lucienne Day's 1952 Flotilla, a smaller-scale follow-up to Calyx and the abstract Graphica, designed in 1953.
All come with a feather pad filling and all are on the shelves now, priced between £45 and £50.
Find out more at the John Lewis website
Via Retro To Go