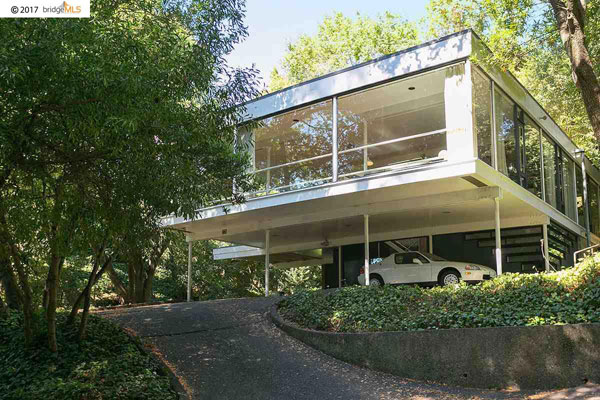 First time on the market for the Donald and Helen Olsen House in Berkeley, California, USA.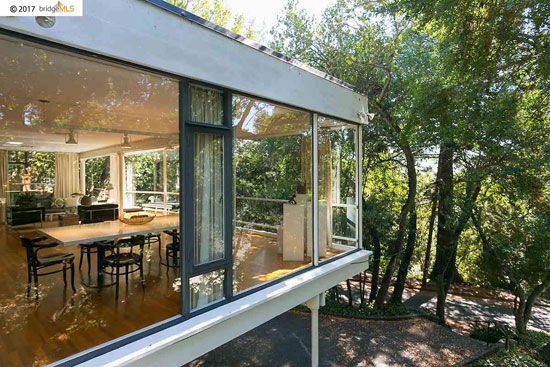 That's quite something too considering the house dates back to 1955. It's actually the architect's own home too, as well as a property on the National Register of Historic Places. So quite a pedigree.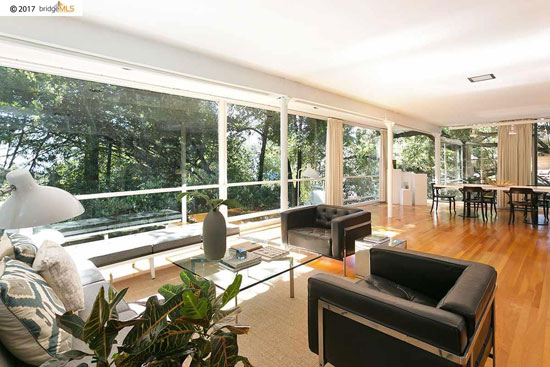 Has it changed? Well, yes and no.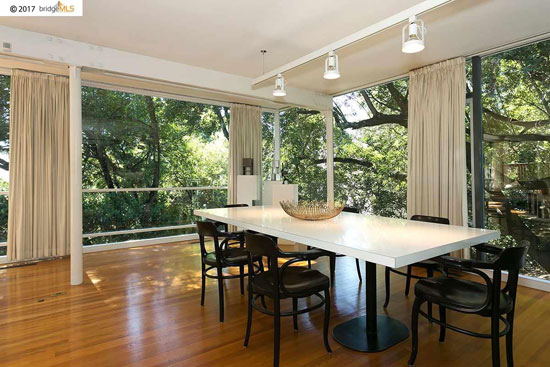 The futuristic house was apparently built as a demonstration project by the Harvard educated architect, showcasing his love and understanding of International Style architecture.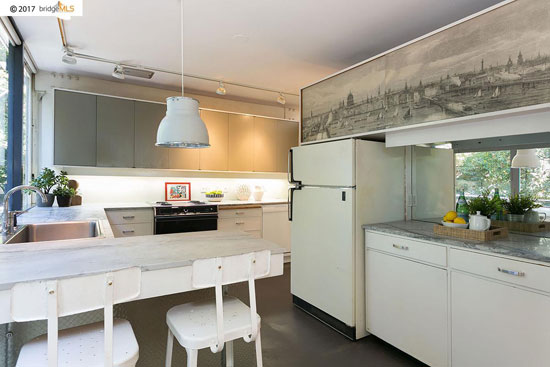 The end result was described as a 'machine for living in a garden' and was so loved by the architect that he spent his whole life here working as a family home, a retreat, a drafting office, a studio for Helen's painting and as an entertaining space. Look around the images of the house and you'll see images of the work created by Donald and his wife's artwork dotted around the property and in the case of the latter, part of the design itself.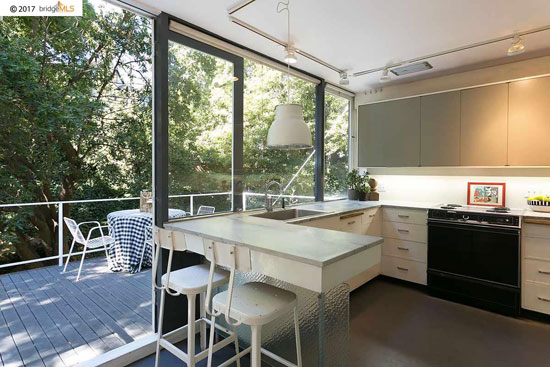 Indeed, we suspect the architecture itself has changed little since it was first constructed. The raised house still sits amongst the trees, offering views from the full height windows and space via the open plan layout.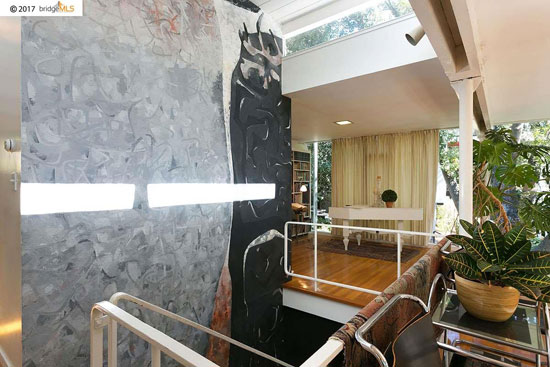 The furniture and the finishes are very much in keeping with the house, although a glance around suggests some updates over the years, although the majority of what you see is very much from the mid-20th century. Not quite a time capsule, but very much of its era.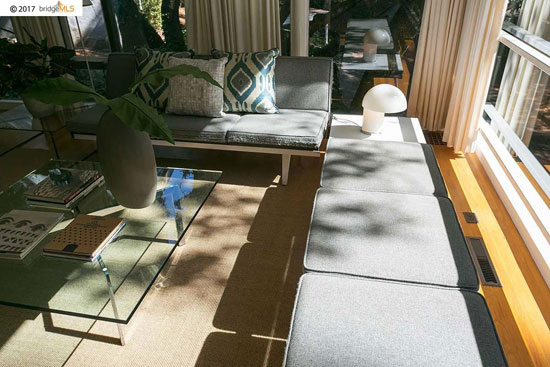 2,205 sq. ft. of space in total, with three bedrooms and two bathrooms, plus all that open living space and some cool balcony space taking you out amongst the trees. A den, dining area, library, office, study and utility room too as well as a period open staircase.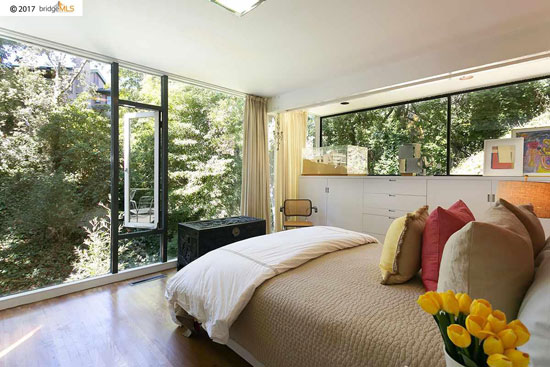 There's around 0.19 acres outside too, with space for cars under the house, as well as garden and woodland beyond.
$1,795,000 if you want it.
Images and details courtesy of Estately. For more details and to make an enquiry, please visit the website.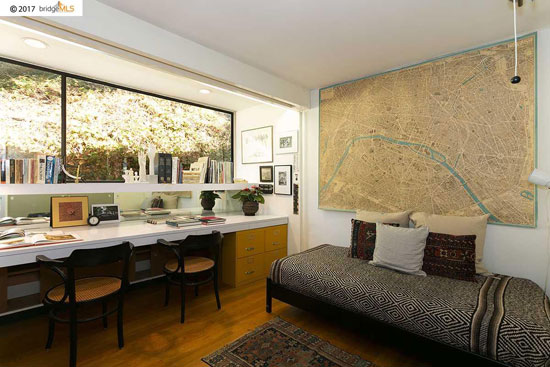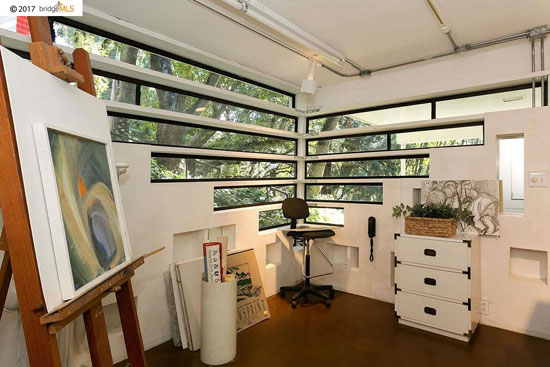 Property Location