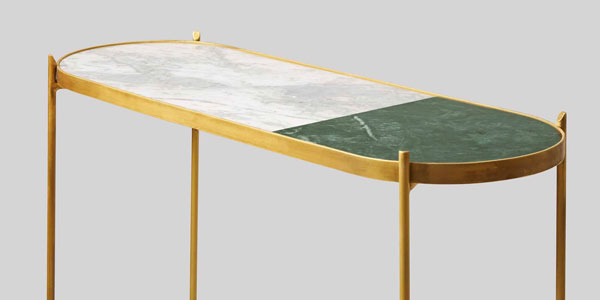 First we spotted just the one piece. But digging deeper there are many more. Enough for us to pick out five of the best art deco designs at Swoon Editions.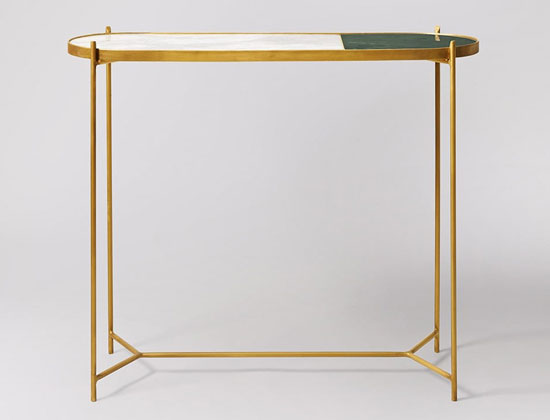 Aravali console table
A bit of opulence from this console table, this Designer Edition by Tom Goodbun offers a green and white marble tabletop with brass strip, sitting on a slim steel frame. A real eye-catcher.
More on the Swoon Editions site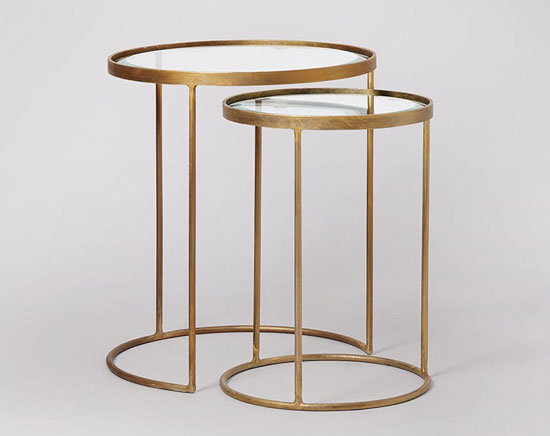 Seymour side table set
Simple and stylish, this is an art deco take on the classic nest of tables, mixing a glass top and metal edging and frame (with vintage brass finish) to great effect.
More at the Swoon Editions site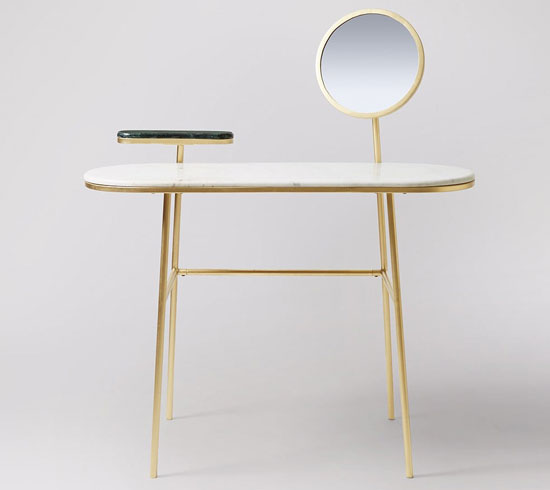 Senzo dressing table
Art deco for the bedroom? Look no further than this stylish dressing table. A pill shaped white marble top, a green marble vanity shelf and a cleverly positioned mirror, all within a steel frame with a brass finish.
More on the Swoon Editions site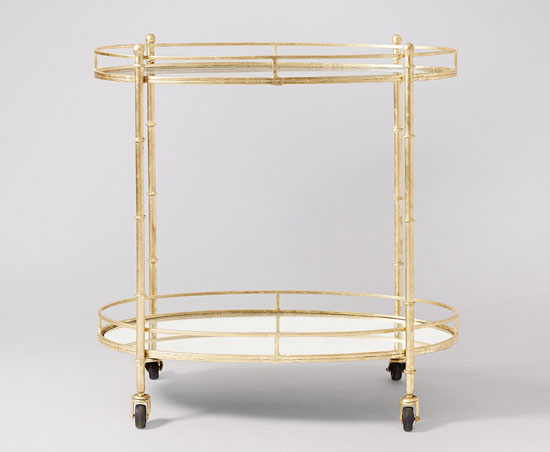 Tiffany drinks trolley
When the drinks come out, they might just be overshadowed by the trolley carrying them. Inspired by the 1920s, this mixes mirror, metallics and glass to great effect, the mirror courtesy of the glass, mirrored shelf on top.
More on the Swoon Editions site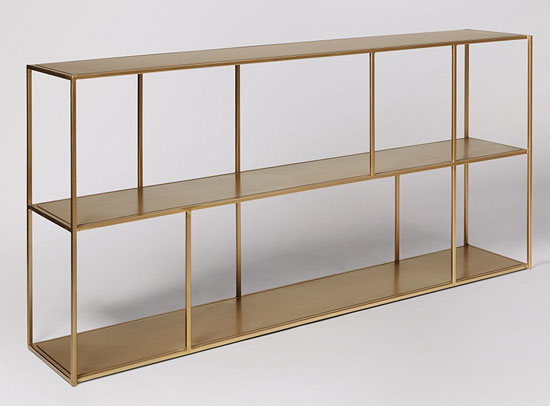 Aero shelving units
Don't worry about the size, there are plenty of different options for the Aero shelving units, both horizontal and vertical and like most of the other pieces, with a brass finish for a vintage look.