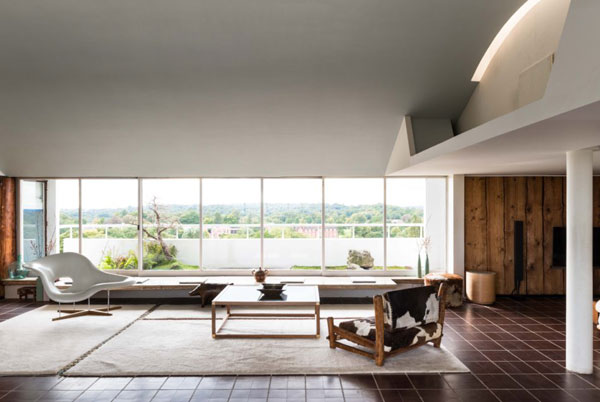 We have featured the Highpoint buildings in the past, but The Lubetkin Penthouse in the Highpoint II building, London N6 is pretty special.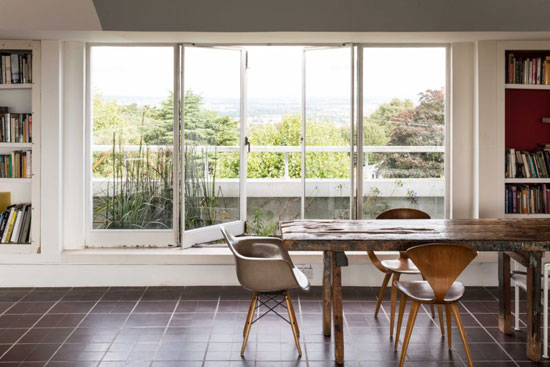 As you might have worked out, the apartment here was designed by Berthold Lubetkin for his own use in Highpoint II, which itself was more luxurious than the original Highpoint accommodation. So this isn't going to disappoint.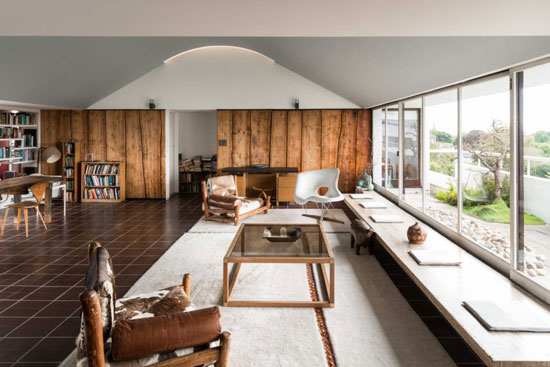 Indeed, when the apartment / building was completed in 1938 this was also something of a record breaker, described as the highest in London due to its elevated position on North Hill in Highgate. Yes, that's long become a thing of the past, but the views on offer from this place are just stunning. More on those in a moment.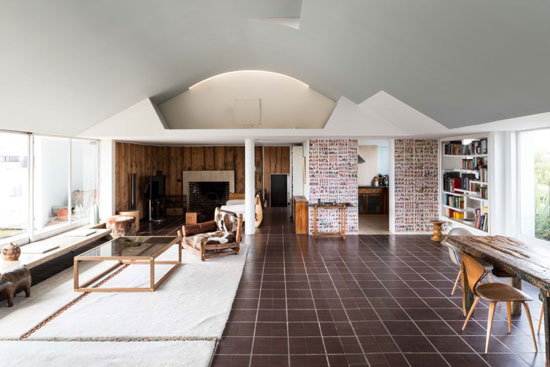 For now, let's look at the actual apartment, which has direct lift access from the building's very stylish lobby.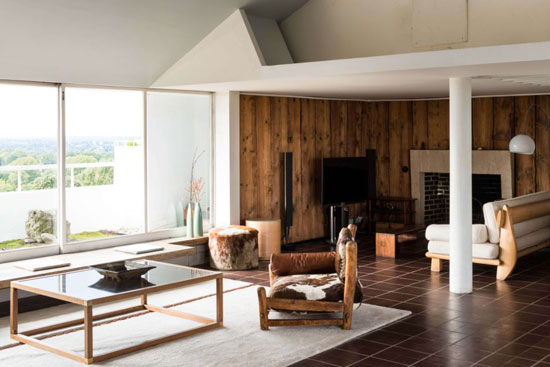 Enter into a tiled cloakroom with a 'fixed rough-sewn bench' positioned opposite a large window that is shuttered with sand-blasted pine louvres. A 'concealed' door opens to a bathroom / laundry room.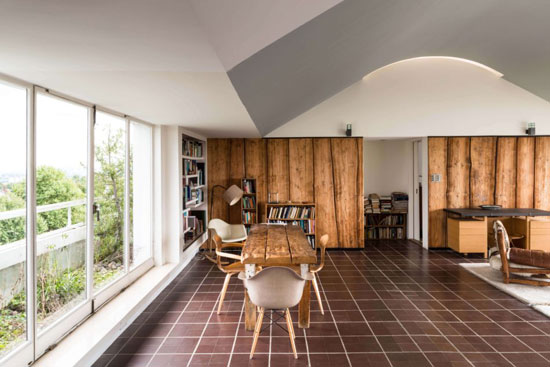 Beyond that is the main reception area, which is almost 40 feet in size and with two sides of fully retractable glazing plus barrel-vaulted ceiling. That space is broken down into living, seating and dining areas, with 'snug' area around a concrete fireplace. There are also some original pieces of furniture by Lubetkin and his wife still in place in the reception too, as well as carpeting and decorative items.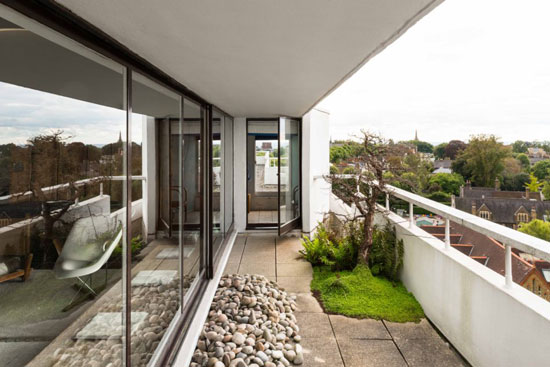 If you want a spot of air, one stretch of windows accesses the 'sheltered' terrace. Completing the space are two bedrooms, and a further bathroom, with one of the bedrooms offering direct access to the largest of the private terraces.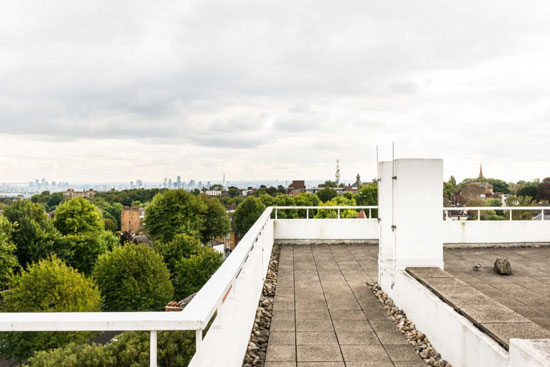 So the pick of the space in a Grade I building and of course, plenty of extras to enhance your life. Those include a porter, lift access, lovely communal gardens, access to residents' tennis courts and a heated outdoor swimming pool. If you have a car, there is a garage available too, although that is by 'separate negotiation'. Of course, there is a service charge too, which isn't listed, but likely to be something you will need to check out in advance. It's a considerable annual amount.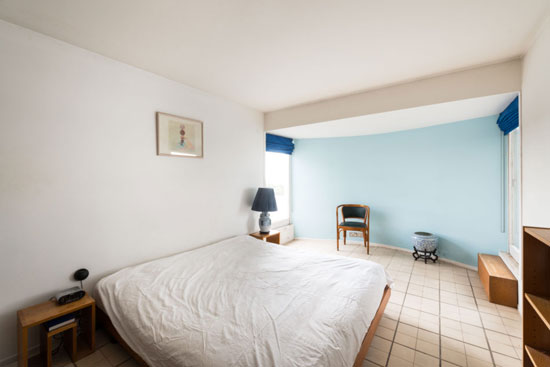 As is the asking price of this apartment. If you want to live here, you will be looking at something in the region of £2,950,000.
Images and details courtesy of The Modern House. For more details and to make an enquiry, please visit the website.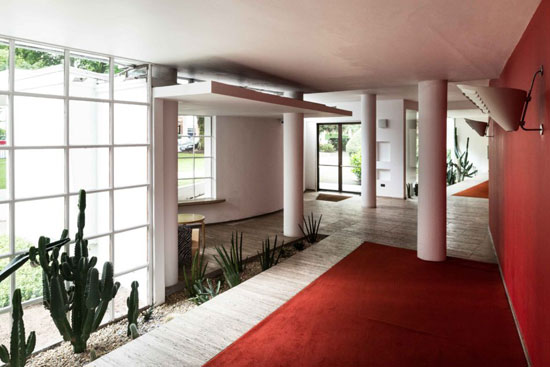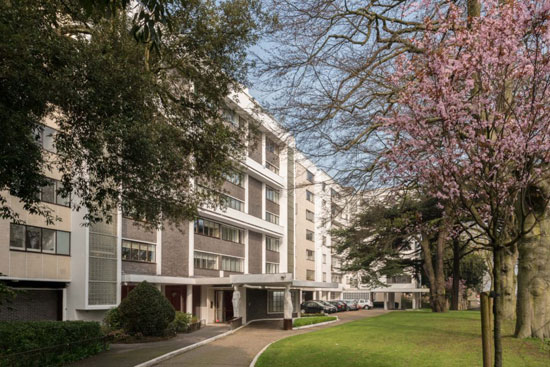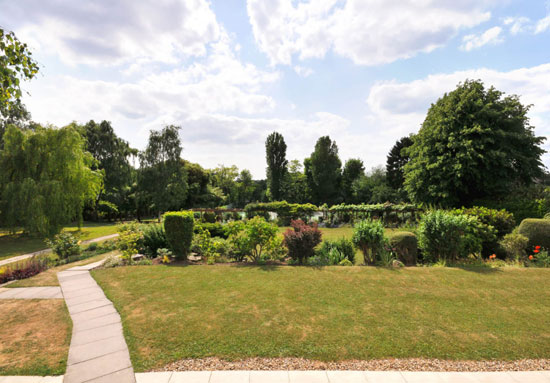 Save
Property Location