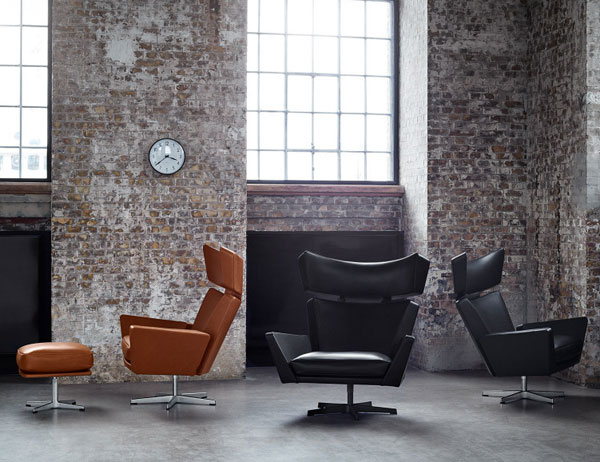 It was around for long when it first appeared, so the Arne Jacobsen-designed Oksen chair might well be a new one on you.
It certainly was on us. The chair dates from 1966 and that name translates as 'the bull', which is where the inspiration comes from for this design.
Unlike many Jacobsen pieces, this wasn't designed for a particular project, it was actually the end product of years of experimentation by the designer. The end result was something bold and unlike anything else by Jacobsen. Which is perhaps why it didn't catch on and stay in production for long.
But fast forward over 50 years and we can perhaps appreciate this powerful design for what it is – and if you fancy yourself as a Bond villain, then all the better. This seat really is working that theme.
Various finishes available for the upholstery, but as you might have guessed, not come cheap. You are looking at around £7,424 to get some of these in your home.
Find out more at the Skandium website